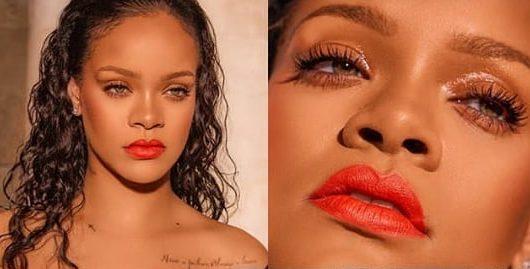 Rihanna Adds 10 New Lipsticks to Fenty Beauty
By Johana L

Dec. 19 2018, Updated 5:33 p.m. ET
It's hard to believe that Fenty Beauty was launched just last year. Its reputation and quality make it feel like it's been around for a good while. Fenty Beauty was praised for its 40 shade collection which catered to light to dark skin tones. But the foundation wasn't the only product in the line with attention to inclusivity. While most makeup brands create makeup solely for light skinned women to look good in, Rihanna's line basically said F that. Her lipsticks and highlighters were praised for looking great on dark skin.
The colors can be seen on the website with an X over them until they are released on December 26.
Rihanna teased one of the colors, Tiger Tini, on her IG page this past Monday.
This will bring her collection of matte lipsticks from 14 to a whopping 24.
Article continues below advertisement
The list of new lipsticks and their descriptions are as follows:
Tiger Tini – exotic orange
Thicc – sultry mauve
Dragon Mami – tropical papaya
Flamingo Acid – bright berry
Ballerina Blackout – loud bubblegum
Pumpkin Rose – rich marigold
I Quit – true mink
Turks & Caicos – deep teal
Violet Fury – vivid violet
F'n Black – navy black
Check them out on Fenty Beauty and let us know how poor your about to be after this Holiday Season.