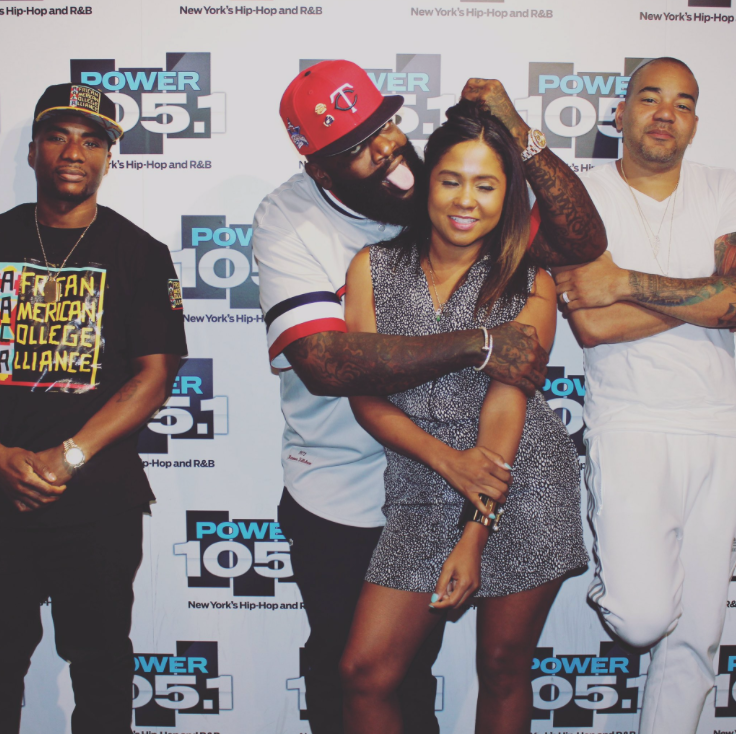 Rick Ross Spews Sexist Comments During Interview, 'I Gotta F*ck a Couple Times'
By Nicole

Jul. 27 2017, Updated 4:30 p.m. ET
Misogyny: dislike of, contempt for, or engrained prejudice against women.
Sexism: prejudice, stereotyping, or discrimination, typically against women, on the basis of sex.
On Monday morning rapper, Rick Ross sat down for an interview at 105.1's The Breakfast Club and said a few things that reflected the definitions above. Radio host, Angela Yee asked the Teflon Don himself if he would ever sign a female artist to his label, Maybach Music Group (MMG). His answer displayed the deep-rooted prejudices against women not only in rap and hip-hop cutlture, but in the world.
He replied," You know, I never did it because I always thought, like, I would end up f*cking a female rapper and f*cking the business up…I'm so focused on my business, I just, I gotta be honest with you. You know, she looking good. I'm spending so much money on her photo shoots. I gotta f*uck a couple times."
Basically, Ross believes that he not only deserves, but is entitled to sex in exchange for a female rapper's success. Whereas the profits that a male artist would make for him and MMG is more than enough.
It is no secret that females in the music and many other industries are not taken seriously. We are undervalued and horrifically objectified time and time again. Although Ross' comments are not a complete surprise they still hit us hard, and are unacceptable.
This wouldn't be the first time the rapper has caused controversy in regards to women. In 2013, he uttered questionable lyrics on the Rocko song, "U.O.E.N.O.," where he hinted at date rape:
"Put molly all in her champagne, she ain't even know it/I took her home and I enjoyed that, she ain't even know it."
He later tweeted out a statement saying that he doesn't "condone rape," even though his bars said differently.
Article continues below advertisement
The most troubling thing about this incident is that this is likely the way a lot of men think. Now, I'm not saying that all rap is bad, or that all rappers think this way, but how many are out there that didn't even blink an eye upon hearing his statements that completely embody the definitions above? Will women ever be taken completely seriously, and how can we make sure that we are protected in the industries in which we pursue our careers?
Watch the interview to see for yourself: