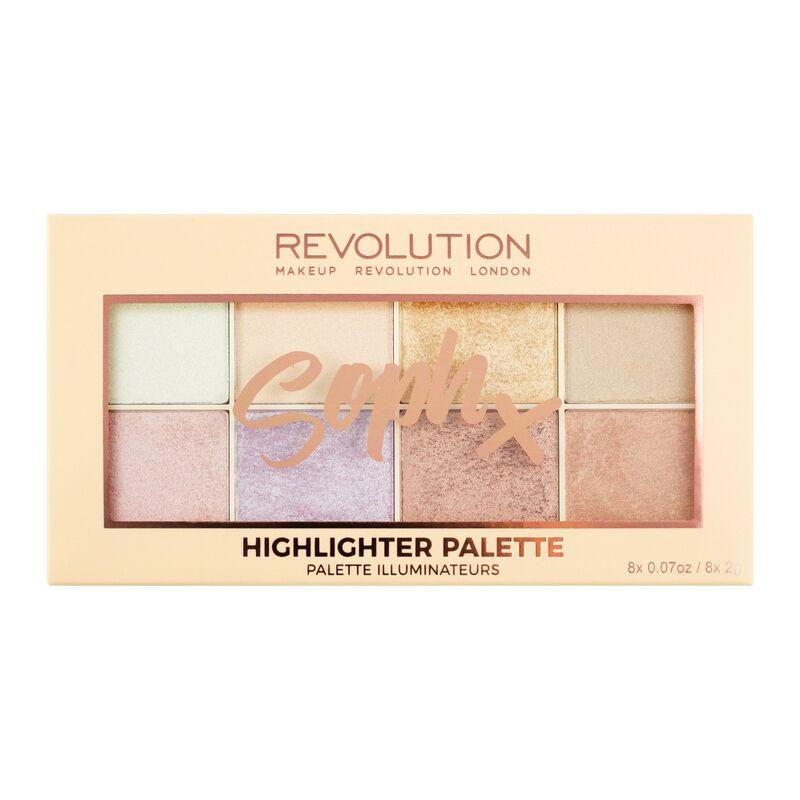 Revolution Soph Highlighter Palette
By Elysia J

Oct. 24 2019, Published 4:32 p.m. ET
The Soph Highlighter Palette from Revolution London is pretty dam good. Here's why:
Specifications
First things first, we should establish exactly what the product is. The Soph Palette contains eight different shades of highlight: A bright white, a soft pink, a light cream, a bold gold, a deep brown, a light taupe, and an orange tinted lighter shade of brown.
Its all powder highlight, five of the shades are baked and three of them are pressed. All the shades are glittery. The palette is also Vegan. cruelty free, and gluten free.
Performance
All of the shades are well pigmented. On a swatch test they're bright on one swipe, but that's less the case when applying to the face. It's not a one and done, but it doesn't take many swipes to get it to really shine.
It also holds up pretty well throughout the day. Often it will outlast other parts of my makeup. You can definitely trust to hold up throughout your dinner, movie, date. Although square doesn't look like it holds a lot of powder this product should last you a while. I got mine for Christmas last year. It's the only highlighter product I use and all of the shades still look full.
Value For Money
If you purchase the product direct from the Revolution website it will set you back $12 (plus delivery). For eight shades that seems pretty dam reasonable, especially considering how long the Soph Palette can last (at least in my case).
Overall, I would definitely recommend it.