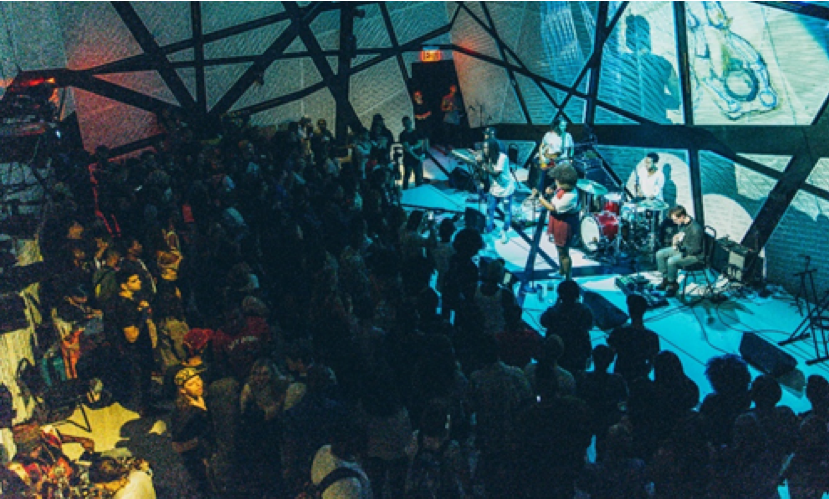 Resonator Festival 2019 Taking Place in Brooklyn
By Ash C

Sep. 13 2019, Published 4:47 p.m. ET
The third annual Resonator Festival is finally back on Saturday, October 5! Founded by Benjamin Chin and Zaven Embree, this year it will be held at National Sawdust in Williamsburg, Brooklyn where you can enjoy a sensory explosion with the lineup's musical union. The genre-bending live music experience is delicately curated by the team to give "mashup" a new meaning, spanning across genres and altering expectations. From hip hop to rock, R&B to roots & culture reggae, and from jazz to electronic, Resonator Festival is the crossover between a creative house party and a traditional music festival.
Before this year's ResFest, the team has curated a well-rounded experience for the performers, artists, and young entrepreneurs alike to better engage with each other. In the weeks leading up to the festival night there will be a series of events to promote growth and ideation, including a five-day artist workshop that delves into the inner workings of the music industry such as writing, recording, and business management, etc. The ResFest team will also be hosting a private dinner that brings together all the talents involved and encourages musical collaboration.
As for the festival itself, DJ Likwuid will be on it all day. Expect tunes from AMYRA, Royal Khaoz, QNA, ShoutHouse, Edward Spliffington Big Band, OJ in the Yams, Olivia K, Jahlani Roberts Steel Pan Orchestra, EARTHTONE, MNFST, Wsabi Fox, and Dizzy SenZe. On the other hand, local food vendors like Grill Masterz of BBQ and Nature's Bodega will be at the festival alongside interactive merchants that provide massages as well as live body painting. Can't wait? Get your tickets here.