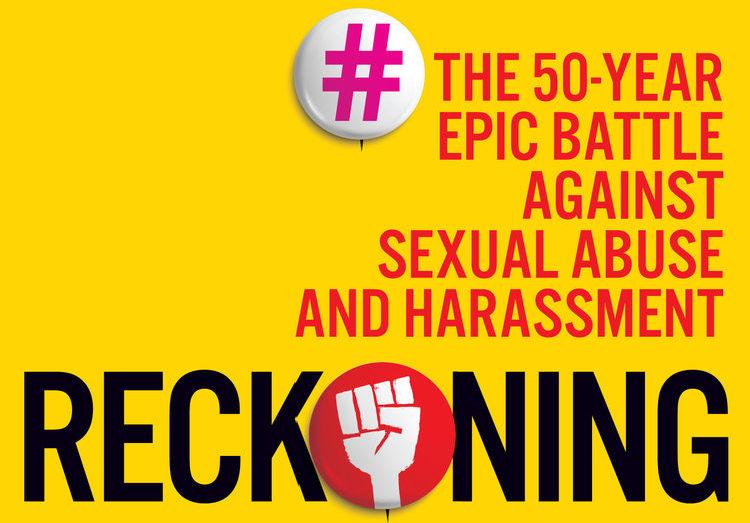 "Reckoning" Studies The Fight against Sexual Harassment
By Ash C

Jun. 17 2019, Updated 5:14 p.m. ET
From Linda Hirshman, the author of New York Times bestseller Sisters in Law, and an acclaimed lawyer, pundit, and historian of social movements, Reckoning: The Epic Battle Against Sexual Abuse and Harassment is THE incisive, witty, and reckoning book to read for woke millennials.
Long before the first cases of workplace harassment were brought to public attention, women had been groped, grabbed, and forced to keep silent for millenniums. But it wasn't until the 1970s that the collective rage of women finally brewed to a level of righteous inevitability and gave it a name: "sexual harassment." In Reckoning, Linda Hirshman recounts five decades of American history, starting with the first sexual harassment lawsuits and Anita Hill's testimony, to the impeachment of Bill Clinton and the fall of Harvey Weinstein. From there, she tells a fascinating story of the struggle leading up to the #MeToo movement and beyond, empowering women worldwide.
Back in the 1990s, Hirshman was one of the very few feminists to rise up to the Clinton/Lewinsky scandal and demand for Bill Clinton's resignation. This was a time when many liberal women forgave Clinton, despite the obvious imbalance of age, money, and power between the president of the United States and the lowly intern. To quote Hirshman herself, these liberal women were feminism's "frenemies". They presented themselves as allies, yet still chose to accommodate for the patriarchy out of a pathetic sense of self-preservation —
Article continues below advertisement
"Not wanting to be cast as man-hating prudes by sexy liberal male writers and lawyers, potential mates after all."
-
"Not wanting to be cast as man-hating prudes by sexy liberal male writers and lawyers, potential mates after all."
This might be hard to believe now, but many liberals back then were even against the movement to end rape on campus. Nonetheless, these political and cultural efforts — often with women of colour at the battlefront — were clocking up. Slowly but surely, movements such as #MeToo and #TimesUp finally caught on. It is thanks to pioneering women in Hollywood that plucked up the tremendous courage to expose the Harvey Weinsteins of the world, that today, abusers and harassers are rightfully prosecuted.
Article continues below advertisement
Reckoning is the riveting tale of the fight for sexual equality. In this timely and readable volume that Linda Hirshman has researched, lived, and written to educate and inspire the next generation of feminists, she didn't forget to give credit to the women of colour, including Anita Hill, who were key people to the movement: Most of the leading lawyers fighting early sexual harassment cases were black women, such as Mechelle Vinson and Paulette Barnes; and the original #MeToo movement was founded on MySpace more than a decade ago by a black woman and activist, Tarana Burke.
Reckoning was released on Tuesday 11 June, 2019.