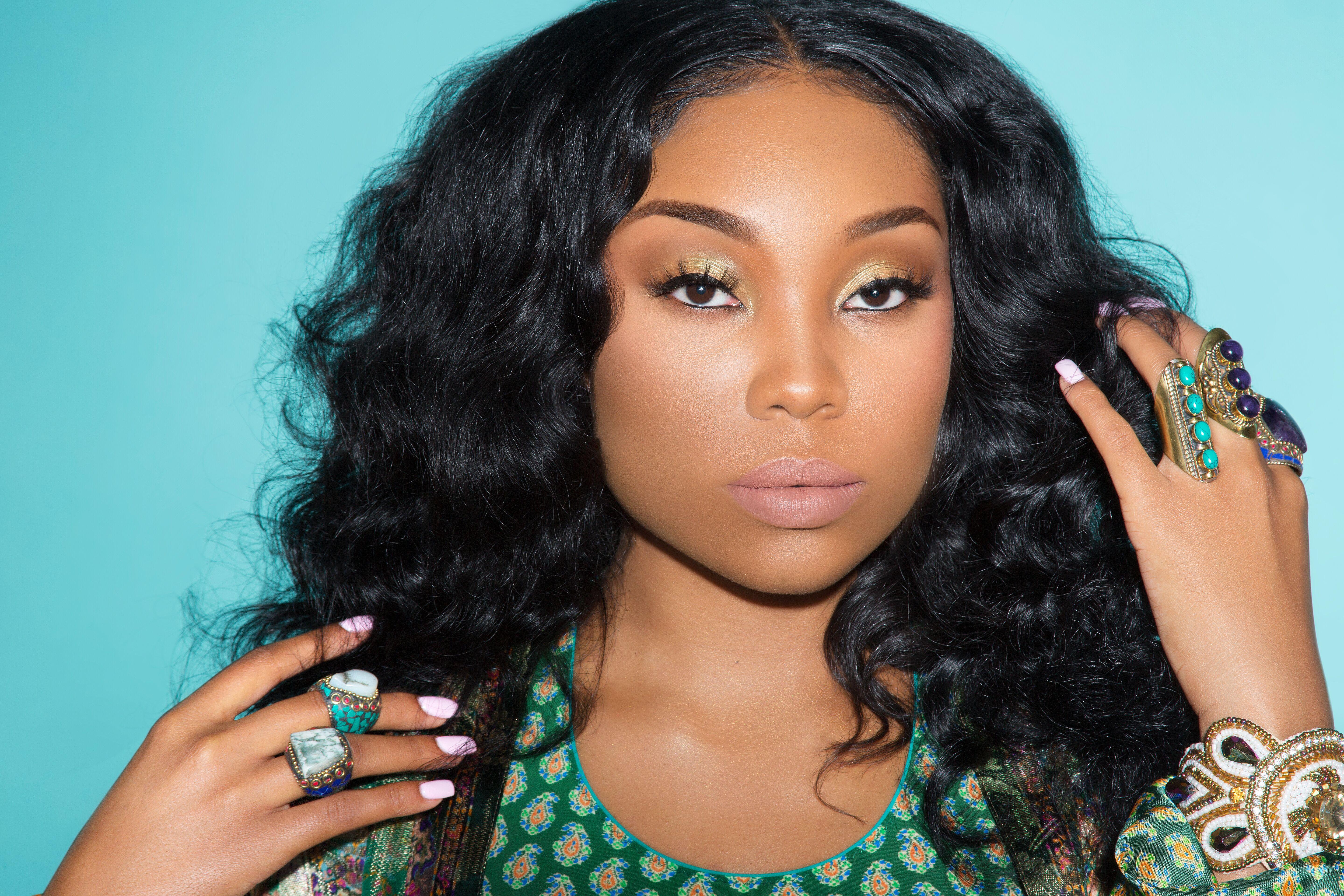 R&B Artist Jas Talks Music, Career, and Advice
By Ebony Allison

Feb. 5 2019, Updated 2:49 a.m. ET
Jasmine Erica Robinson, commonly known as Jas, is an R&B artist on the rise. The budding songstress recently just dropped her new, upbeat single "Kick-Up", which is about having a fun, care-free night out. Her goal in all of her songs is to make "music you can feel". Her hard work and talent are truly what makes Jas special. The artist, a graduate from Georgia State University, made it a priority to first obtain a degree before following her creative dreams.
Jas's sound emulates her childhood inspirations of class soul and R&B sounds that her father played around her as a child. She combines that with many other influences, such as Beyonce and Whitney Houston, to create a genre-blend of soul, gospel, and R&B sound that is unique to her. Bombshell got to talk with Jas about her career, life, and advice:
Article continues below advertisement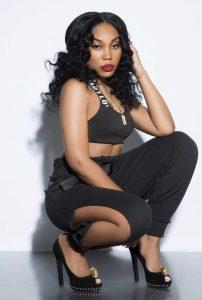 How did you break into the music industry? Who in your life was a huge supporter?
On the surface level, it may seem that I've just kind of appeared on the scene but I've actually been putting in work for close to ten years now. I knew I wanted to sing at a very young age. I would always participate in talent shows and showcases. I even auditioned for American Idol and America's Got Talent. Ironically, both shows told me no. I didn't let things like that discourage me though. I knew I was born to create so once I landed the deal with my label, PPM, I knew that my time had come. Everything was falling into place and I was completely ready for it.
Article continues below advertisement
My biggest supporter has been my father. He's always pushed me to be confident in my gift. When I was younger, he would make me sing in the living room. At the time, I hated it. I didn't know that it would help me so much in the future. My mother has also been very supportive. If it were not for the sacrifices she made when I was younger, I wouldn't be here today.
Growing up, you were influenced by classic soul music, are there any artists in specific who really drove you to want to be a musician? If so, how do they inspire you and how does that reflect in your music?
I've always been a huge fan of Anita Baker. Her elegance, her flawless vocals, her control…she was one of the first artists I really studied. Donny Hathaway has also been a big inspiration for me. You could always hear the passion and pain in his voice. There are so many others that I could name but I've always connected with artists that were able to create music that gives you goosebumps.
You pride yourself in making "music you can feel", how do you want audiences to feel when jamming to "Kick-Up"?
"Kick Up" is a fun song. It's the song you play when you're going out with your girls. It's the song you play while you're getting ready. It's even the song you play while you're getting a good workout in. It's just supposed to make you feel good!
Article continues below advertisement
Why did you decide to first obtain a college degree before pursuing your music career?
Finishing school was important to me because I knew how hard I worked to get there in the first place. I was a full-time student, working a full-time job, and also pursuing my dream. I was exhausted all of the time but when I felt like giving up and dropping out, I would think about my mom. I knew that she spent her life being exhausted and tired – just so that her children would have the opportunity to do things like go to college. I definitely owe my dedication to finishing school to her.
Are there any current artists who you wish to collaborate with (and why)?
I would love to work with BJ the Chicago Kid. His voice is crazy. I would also love to work with Brandy. She's like the vocal bible and I know that I would be able to learn so much from her.
Article continues below advertisement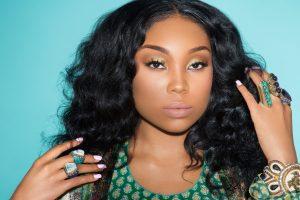 With a growing platform, do you plan to use your fame and voice for the greater good? (i.e any nonprofits, social injustices, etc.)
Of course! I've already started. I've always been into volunteering. I enjoy working with children so I try to mentor and tutor when I can. This past year, I put together a coat drive, "Warm Coats, Warm Hearts". The drive was focused on providing coats to elementary school-aged children in need. In the coming years, I plan to start my own non-profit that focuses on helping young black girls. I've always been passionate about helping our youth, especially young black children who are already up against so much.
Where do you see yourself in 5 years?
In 5 years, I see myself on tour, doing what I love and traveling the world. Of course, I will still be creating music, but I'll also be writing scripts. You may even see me on the big screen!
What are your biggest pieces of advice for aspiring artists?
The advice that I have is actually pretty simple. Just keep going. You're going to be faced with obstacles, many of which may seem impossible to overcome. But as cliche, as it sounds, you really can do whatever you want. You just have to be dedicated to it, even when you're the only one in your corner. It's possible. I know that from experience.