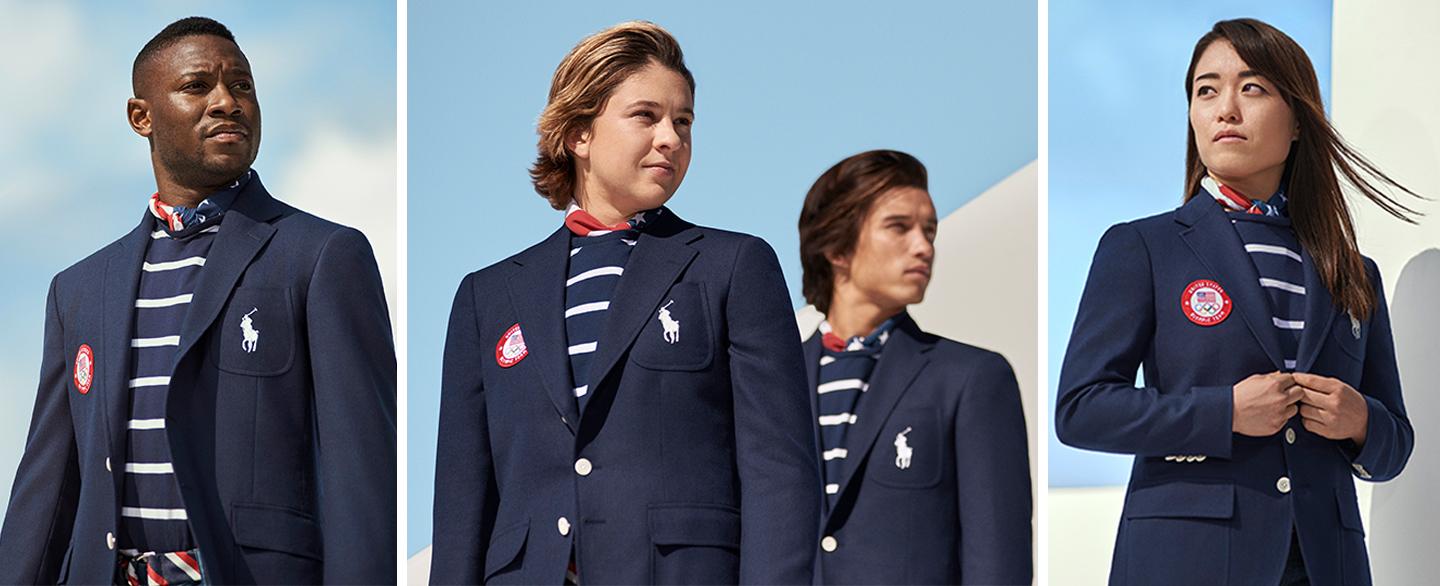 Ralph Lauren Team USA Designs Revealed
By Elysia J

Jul. 28 2021, Updated 6:49 p.m. ET
The opening ceremony for the Tokyo 2021 Olypmic Games is underway and the ceremony outfits for team USA have been revealed, courtesy of Ralph Lauren.
This is not the first time the legendary designer has outfitted the Amercian Olympic team. The first time he designed for the American team was for the 2008 games in Beijing. He has designed for every olylmpics since.
The looks combine classic Ralph Lauren Style with modern innovation.
In keeping with the brands identity the outfits have a nautical style and evokes old money. This year the athletes are wearing a classic tailored navy blue blazer. A navy t-shirt with think white stripes. Blue jeans, red white and blue sneakers, and a stars and stripes scarf. The blazers feature a united states and Ralph Lauren crest.
The modern twist comes in two forms. Firstly the designs are eco friendly. Secondly, they feature RL COOLING technology. According to the brand. "The system is seamlessly integrated into the garment and disperses heat from the wearer's skin through a sophisticated device that monitors and optimizes temperature and uses the same technology to cool the world's most advanced computer systems. The effect is a cooling sensation that can be immediately felt and is long-lasting, even in the most oppressive heat".
David Lauren, the brand's Chief Branding and Innovation Officer​ & Vice Chairman of the Board, gave a statement on the designs. "Through the Olympic and Paralympic Games, Ralph Lauren celebrates America's pioneering spirit and tradition, while embracing modernity and innovation. It is with that ethos in mind that we approached the development of the RL COOLINGtechnology. […] Recognizing Tokyo's summer heat, we sought to develop a solution for Team USA that fuses fashion and function. Allowing them to look and feel their best on one of the world's biggest stages".
The looks have had mixed reviews on social media. With some praising the technology and others lamenting that the outfits don't change much and wanting to see something in a new style.