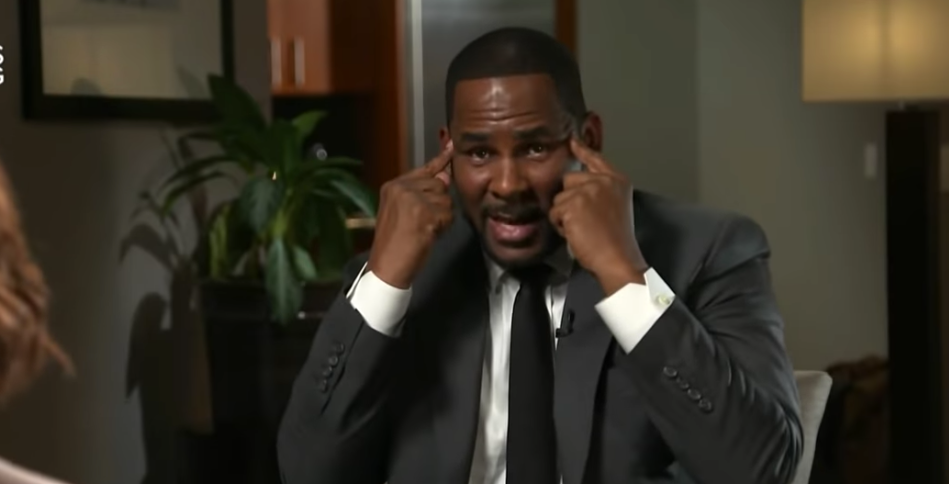 R. Kelly Tells the Public to Use 'Common Sense'
By Jamie Rollo

Mar. 6 2019, Published 6:46 p.m. ET
Kelly broke his silence since being charged with 10 counts of aggravated sexual abuse. In an interview with Gayle King on CBS This Morning, Kelly denied any allegations of sexual abuse and sexual conduct with minors explaining how he feels people are all a part of one big malicious defamation. He angrily begs the public to use their "common sense".
"Everybody says something bad about me, nobody said nothing good," the singer explained on the weekday morning show, "They was describing Lucifer. I'm not Lucifer. I'm a man. I make mistakes, but I'm not a devil. And by no means am I a monster."
The new charges came about after the release of Lifetime's Surviving R. Kelly, a docuseries that tells the stories of those abused at the hands of the R&B singer. In 2008, Kelly was found not guilty in court despite video evidence of him partaking in lude acts with a minor. That minor did not testify, and Kelly's lawyers were able to argue that it could not be confirmed that it was R. Kelly in the video.
The new case involves more video footage with the same minor. "You can't double jeopardy me like that. You can't. It's not fair," Kelly passionately proclaimed. While this may be true, celebrity lawyer Michael Avenatti explained that since the acts depicted in the newly leaked footage differ from the 2008 tape, double jeopardy is out of the question.
Article continues below advertisement
Still, he denied any and all sexual relations with minors and believes people should assume he would never do such things. "But just use your common sense," Kelly explained to King, 'How stupid would it be for me, with my crazy past and what I've through – oh, right now I just think I need to be a monster, hold girls against their will, chain them up in my basement, and don't let them eat, don't let them out!"
King, keeping her composure while Kelly grew more emotional, continued to ask why these women would come forward saying these things and how their stories match up if they weren't telling the truth. According to Kelly, this is all an elaborate plan in the name of a book or movie deal.
"You can start a rumor on a guy like me or a celebrity just like that. All you have to do is push a button and your phone and say: 'So and so did this to me. R. Kelly did this me,'" Kelly explained to King. He believes the victims coming forward are out to ruin his life, and all are interconnected through social media.
Article continues below advertisement
Jerhonda Pace, one of the women the artist is charged with abusing, broke her silence on Twitter claiming that Kelly is a mentally sick man who should seek professional help. "For decades he's been around enablers who never told him the truth. When you've been doing wrong for decades, and the people around you make you feel like your actions are right, you tend to believe you're doing no wrong," she wrote, "Him believing he's doing no wrong is no different than an adult telling a child Santa is real… I don't believe that prison would help or "fix" Robert's actual problems. Truth is he's fighting for his beliefs. In his heart, mind, body, and soul he believes he's done nothing wrong."
King also addressed the two girlfriends he currently lives with – Azriel Clay and Joycelyn Savage, 21 and 23 respectively – whose parents claim Kelly had brainwashed them into living with him. On the other hand, he told King that their parents encouraged their sexual relations to further the young girls' music careers. The parents denied that accusation.
For Kelly, he and these two women are in a legal, consensual polygamous relationship and he sees nothing wrong with this. The women, who were also interviewed by King, seem to have an emotional attachment to Kelly agreeing with his statement that this legal mess is all for money. Kelly believes that, in turn, he is being "buried alive" by the media and public.