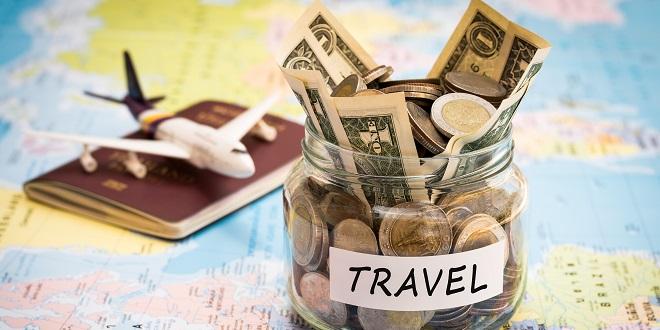 Quick Ways to Get Cash for a Fab Summer Vacation
By K. Wright

Apr. 27 2018, Published 6:14 p.m. ET
Even though it's just now starting to feel like spring, summer is right around the corner. You may think it's too late to take a dope trip, but with a little planning, you'll be lounging on your dream vacation in no time.
If you're a semi-hoarder like myself, your house is probably filled with clothes, shoes, electronics, and other random items you haven't touched in years. You could be sitting on extra cash to put towards a nice trip and not even know it.
The thought of digging through old belongings in your free time is certainly not exciting. Don't overwhelm yourself with doing it all at once. Designate one day out of the week where you tackle one room or one closet at a time.
Be firm with yourself during the process. If you talk yourself into thinking you'll use or wear that old item "eventually," this process will be counterproductive. If you haven't even thought of the item for several months, toss it.
Once you've completed your spring cleaning, sell them wherever you can get the most bang for your buck. OfferUp is an online marketplace where you can sell anything imaginable. If you have a lot of high-end items, Poshmark is another option to check out.
I know working extra hours at your 9-to-5 is the last thing you want to do most days…but listen. A little sacrifice now will result in a big reward (i.e, fab vacation) later.
I'll share a quick story. Years ago, I wanted to save money to visit my friend in Atlanta for her 21st birthday. I was short on funds but my job at the time was offering nearly unlimited overtime.
I worked at a call center and I hated being on the phone with complaining customers all day, but I went in and worked almost 60 hours a week for the next couple months. It was brutal to say the least, but I got the money I needed to get to Atlanta and had a blast.
I'm not saying you have to be crazy like me and work 60 hours a week. If it's available though, pick up a few hours here and there. It may not seem like a lot, but that OT really comes through in the clutch when you need it!
Article continues below advertisement
I probably sound like a broken record, but side hustling is one of the best ways to save up in a short amount of time. The best part about it is that if it's something you already enjoy doing, it won't even feel like "work."
Babysitting, dog sitting, blogging, Uber, and tutoring are just a few ways to make some cash on the side. You can be as simple or as creative as you want to be. Just know there's money to be made out there if you're ready to make it.
Use Cashback/Travel Rewards
I mention this one with caution, because using credit cards tends to get some people caught up. If you are a responsible credit card user (meaning you pay off your balance every month), making your everyday purchases on your card can help rack up travel rewards points and cashback.
The travel rewards game can be tricky, so I suggest starting out slowly. Applying for one card at a time and only using it to pay for things you already purchase on a monthly basis is the best way to start. Be sure to pay off your balance monthly. Once you accumulate enough points, you can take a trip for little to no cost. Check out this article for more details on how to get started on earning points.