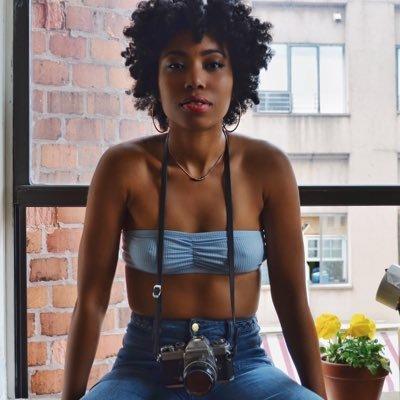 Quiana Parks: A Visual Artist/DJ On The Rise
By Ebony Allison

Apr. 24 2017, Updated 4:59 a.m. ET
DJ and painter Quiana Parks is on the come up, representing main clients like ASCAP, Nike, Adidas, JCPenny, Essence, and more. In the Nylon Guys Magazine, Quiana was recognized as one of the top 5 DJs in NYC and that's a pretty big deal. She is also a 10 year Lymphoma survivor and has founded a non-profit organization called "DJ For A Cure."
The goal is to bring awareness to the community by holding a positive event, connecting others, and sharing knowledge about the cause. Going through a stage like this in her life makes her fearless and brave, but using her power to reach others is even more bold. During this stage of cancer Quiana admits that it was a very depressing time for her and the one thing that got her though this was music. You know how you hear some people say "music saved my life," well music uplifted Quiana to continue to live her life as a DJ and to continue creating her art.
Before her DJ skills came to the light, fashion was her passion, and it definitely shows within her attire that she puts together on her own, believe it or not Quiana is inspired. Her biggest source that she enjoys and uses to let the world know about her talents, as well as who she is would be social media such as Facebook, Twitter, and Instagram. Best and believe this young DJ is on the rise and there is more to come from her.
Click here to see an exclusive interview with Parks on her career thus far.