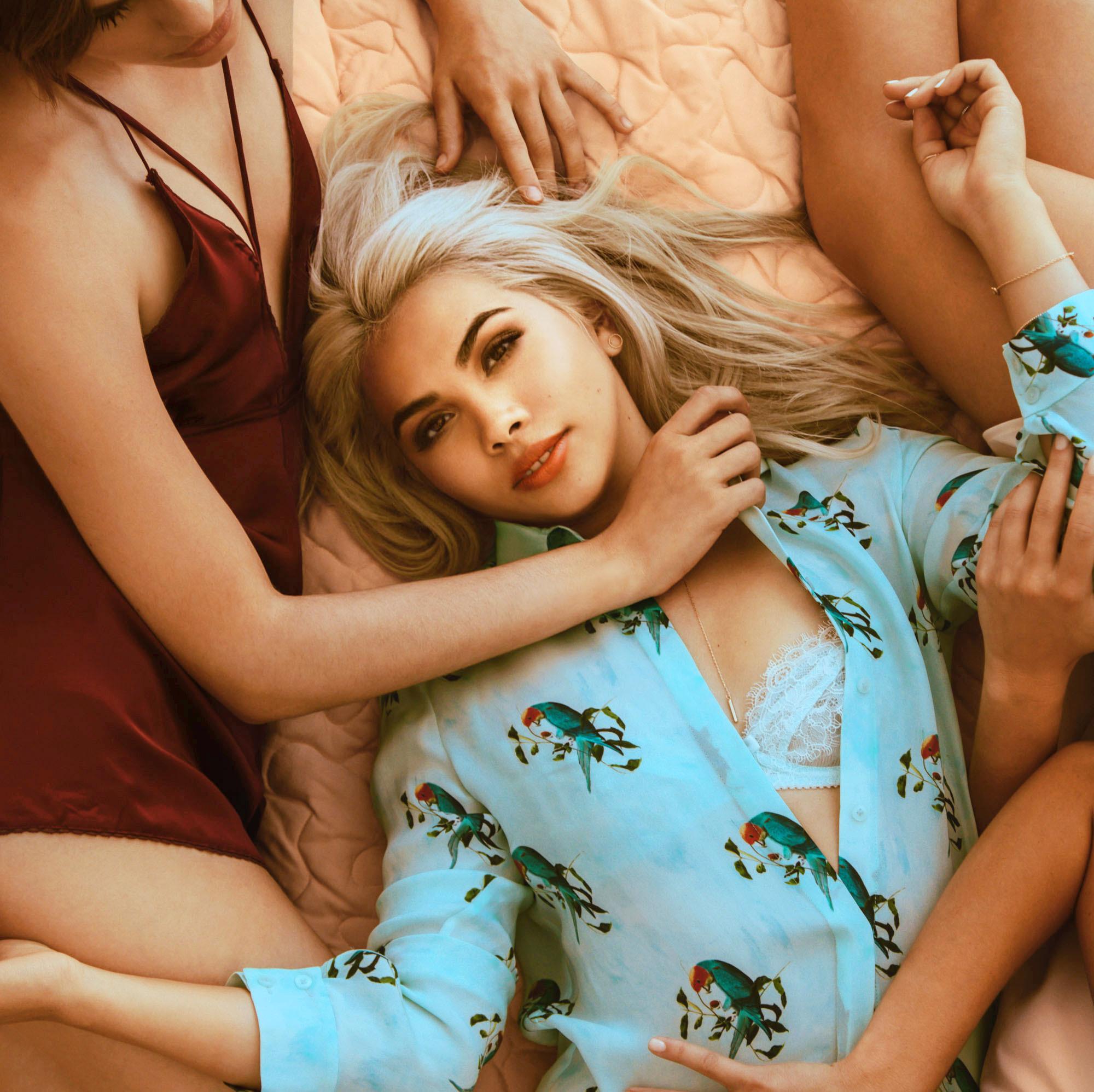 Queer Female Artists to Listen to This Summer
By Alyssa Serrano

Jul. 18 2018, Updated 2:21 p.m. ET
All around the world, June is the month for LGBTQ+ pride, filled with parades and flags everywhere, but why stop there? People should celebrate who they are and who they love, all year long.
To extend pride into the rest of summer, here are a few queer female artists to listen to:
Hayley Kiyoko started off as an actress, appearing in films as recently as 2015. However, she was also a part of a girl music group until she made her solo artist debut in 2013. She had a rise to popularity amongst the LGBTQ+ community, with her single Girls Like Girls, in 2015. Kiyoko was able to come out with this single, saying that she found her voice in writing it. She has since continued to express he sexuality and experiences through her music. Her fans in the LGBTQ+ community even refers to her as the "Queen of Lesbians". Listen to her debut album Expectations, to hear her latest, pride related work.
Article continues below advertisement
King Princess is a singer songwriter who gained a following with her debut single 1950 , released in February of this year. She identifies as genderqueer, and this song speaks to her attraction toward women, over men. Just last month King Princess released an EP of 5 songs, called Make My Bed. While short, this EP will provide you with queer anthems that many people of this generation may need.
Article continues below advertisement
Mary Lambert was featured on the hit LGBTQ single Same Love by Macklemore and Ryan Lewis, in 2013. From that song, she developed She Keeps Me Warm , which samples the chorus from Same Love. Since then, she gained popularity for her songs that not only address sexuality, but also mental illness and traumatic experiences from her past. Lambert's relatable music brings comfort to her fans who are struggling with expressing themselves on similar topics. Her latest EP, Bold (from 2017), uses both singing and spoken word to tell more powerful and personal stories, even adding humor to lighten the mood.