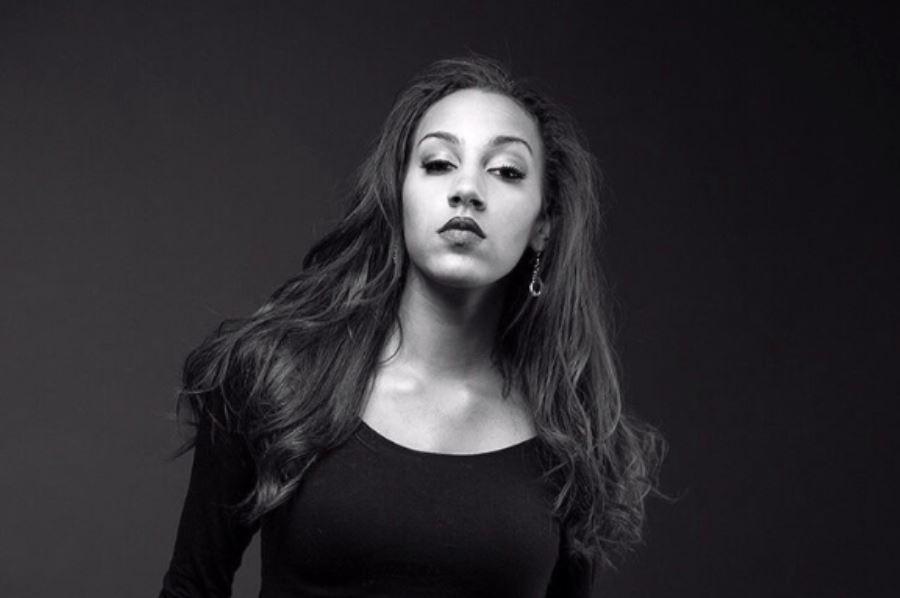 Q&A with 'Black Ink Crew' Nessie Blaze
By Jamie Rollo

Jan. 15 2020, Updated 6:00 p.m. ET
Nessie Blaze brought her artistry, talent, and Philly flare to the most recent season of VH1's tattooing reality series, Black Ink Crew. Leaving her east coast home to join the cast in Compton California was a courageous move for this multi-faceted artist, but she wouldn't have it any other way. We spoke with her about her reality TV debut, tattooing, art, and her music career.
What was it like being selected for the Black Ink Crew Compton cast? 
It was crazy. I didn't expect it or see it coming so when I got that call I was like. "Oh, this is it!" I still can't believe this is my life right now. My life has changed drastically but all in all you will still get the same Nessie Blaze.
Article continues below advertisement
Did you initially have any reservations about joining the cast of a reality tv show?
I did a little bit. I was really nervous about showing my work to the world, even though it's what I have been working for… It made me anxious. I didn't know how people would reciprocate it. My hometown supports [me] like crazy, it's always good to know that the place where you are from shows love. I wouldn't have it any other way.
What initially inspired you to be a tattoo artist and who were some people you admired?
I've always been an artist. I admired Nikko Hurtado when I first started. Now I'm really into Liz Venom, Jamie Schene.. and luckily ended up being friends and working around some of my favorite tattooers like my cast mate Lemeir and Jimmy Castro at Prolific Ink. I'm grateful to know that some of the people that I'm inspired by I get to work with every day.
Article continues below advertisement
When and where did you first begin tattooing?
I began tattooing in my Uncle Todd's kitchen in 2012. He introduced me to it and I just took it and ran with it.
You're originally from Philly, a city that is rich in culture and creativity. How did the city influence you as an artist?
It's crazy because I've learned to appreciate being from the east coast so much more after moving away. Even though I'm from the suburbs… You don't even realize what makes you different from other cities and the rest of the world until you travel so I'm happy I see all the differences and I love the rawness of Philly. I feel like it's embedded in me, the east coast vibe.
Article continues below advertisement
Being a musician and muralist as well, do you find it hard to juggle that while still tattooing?
It's hard to find a balance sometimes, definitely, especially while filming, interviews and everything else in between. I get bored easily, so I like to juggle when it comes to maintaining and perfecting my craft. My love for art, in general, keeps me motivated to be able to work on different of it forms.
How have you been using your platform to help others?
Well, we did a Back to School event for the kids at the shop for our season finale, so that was really dope. And then a few weeks ago I had my own Kids Pop-Up Paint Party for the kids at a place called Coffee Del Mundo. I believe that inspiring the next generation to tap into their creative space is important especially when that sort of thing has been taken out of some schools. I plan to do more throughout 2020, and I'm working on something now that I can use my talent to has to encourage justice reform.
Article continues below advertisement
What was the creation process like for your recent song and music video, "No Fakes"?
It was amazing because everyone who was involved did it because they believed in me, we didn't have much of a budget. I knew that I wanted to make a song that was aesthetically me, just because you may see me on TV, nothing has changed. I'm still the same and I expect that sense of authenticity from everyone around me… NO Fakes! People invested their own time and money to make it what it was and it came out great, I'm grateful for my friends and my team!
Are you planning to release more music in the future? Anything in the works?
Yes, I'm going to be releasing a few singles and then plan to drop a new project next year… all in the works!