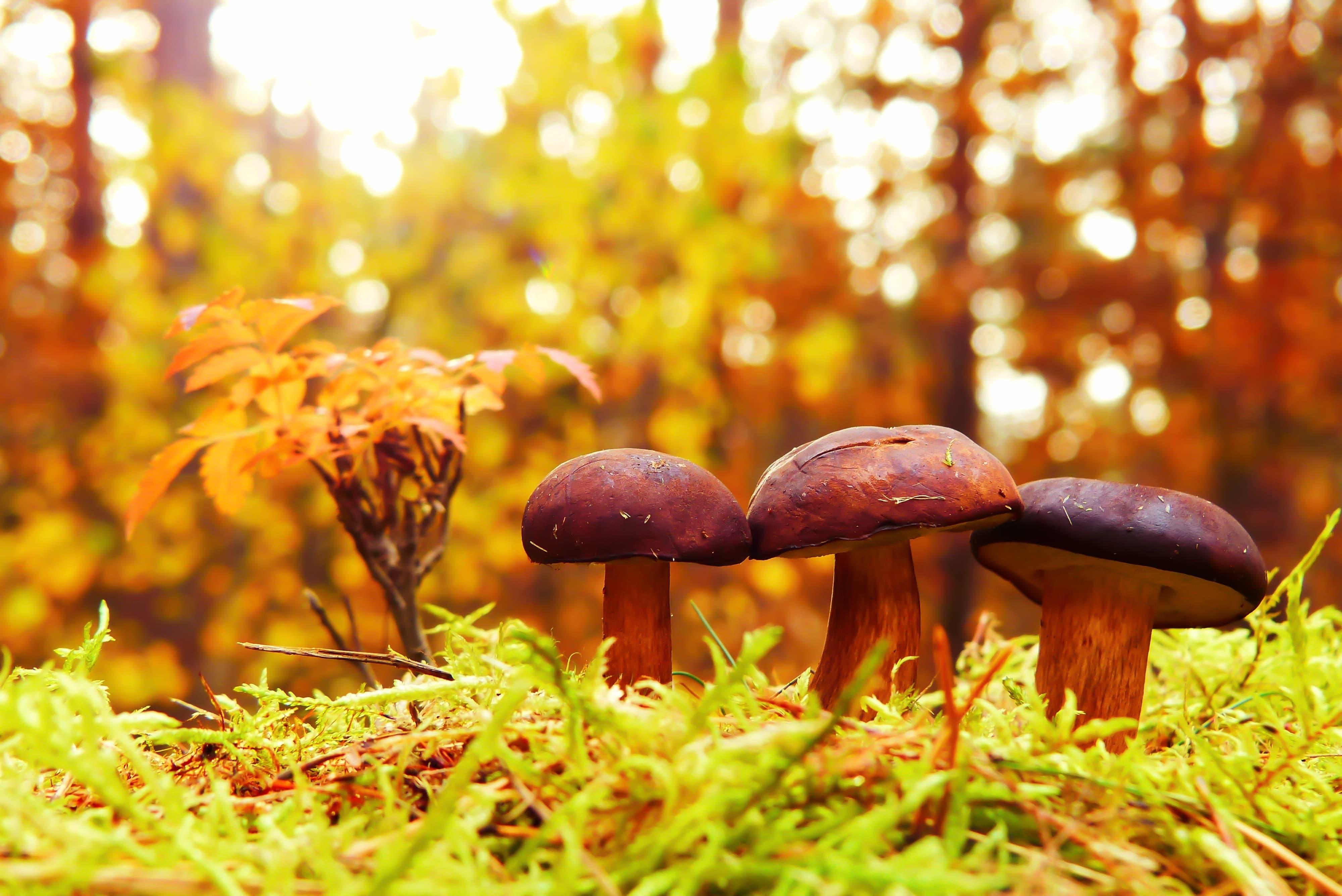 New Psychedelic Study has $17 Million in Funding
By Jamie Rollo

Sep. 10 2019, Published 5:52 p.m. ET
Last week, Johns Hopkins Medicine announced the launch of their newest program: The Center for Psychedelic and Consciousness Research. Sounds far out. With $17 million in funding, Johns Hopkins plans to look into the effects of psychedelics on people with mental illnesses such as depression, anorexia, and addiction.
One trial participant, Rachel Peterson, explained to The New York Times the severity of her clinical depression and overwhelming sense of grief and how a psychedelic drug trial actually helped her. She participated in one of the first clinical trials at Johns Hopkins University back in 2017. She was given psilocybin, the active ingredient in "magic mushrooms." Peterson told The Times, "I was so depressed… I felt that the world had abandoned me, that I'd lost the right to exist on this planet. Really, it was like my thoughts were so stuck, I felt isolated." But, after trial testing psilocybin, "I experienced this kind of unity, of resonant love, the sense that I'm not alone anymore, that there was this thing holding me that was bigger than my grief. I felt welcomed back to the world."
Research thus far in similar trials have shown that psilocybin has a high potential of treating addiction and chronic depression. M.D.M.A (ecstasy) has been proven to help PTSD symptoms, even on veterans. LSD and Cannabis, however, have "mixed results" in their testing on addiction and other mental illnesses.
This area of psychology, however, is still untapped, and many psychiatrists want to know more. The very first trials will be testing psilocybin on patients with anorexia nervosa and early onset Alzheimer's disease. They're also planning on studying the effects of the psychedelic medicine on those with opiate addictions.
Article continues below advertisement
When testing psychedelics, trials tend to have the same structure, and it is very interesting and far beyond the experimentation of Timothy Leary. For those who don't know, Leary was a research psychologist who, in the 60's and 70's, was an advocate for testing the effects of LSD and other psychedelics. He is most known for his infamous, and often quoted, saying, "turn on, tune in, and drop out." However, his LSD tests and experimentation were never taken seriously. Some even blame Leary for the rampant use of the drug in counterculture movements of that era.
At Johns Hopkins, however, scientists plan to take this very seriously. Prior to the actual trial, participants will undergo extensive therapy sessions to obtain a complete medical history and for participants to be given advice and information about whichever drug they are testing. According to The Times, patients who have a history of psychosis will be excluded from the study. When participants actually take their given psychedelic, they are observed and guided by a therapist the entire time.
Article continues below advertisement
Peterson said her first trial experience consisted of a six and a half hour trip. She was wearing eyeshades and headphones while lying down listening to music. "I would be lying if I said aspects of my experience weren't deeply challenging and upsetting," she told The Times. "The therapist would grab my hand – would save me in a moment – and encouraged me to adopt a posture of welcoming everything, like a meditation."
Scientists and researchers are still wary about psychedelic treatments, however. LSD has a known history of abuse and there is still not enough evidence to prove that the drug can help mental illnesses. Another issue is that participants, obviously, can't be "blinded." You have to tell them they're about to take a psychedelic, which can affect the results of the study. "It raises the caution that the investigation of hallucinogens as treatments may be endangered by grandiose descriptions of their effects and unquestioning acceptance of their value," said Dr. Guy Goodwin, a psychiatry professor at Oxford.