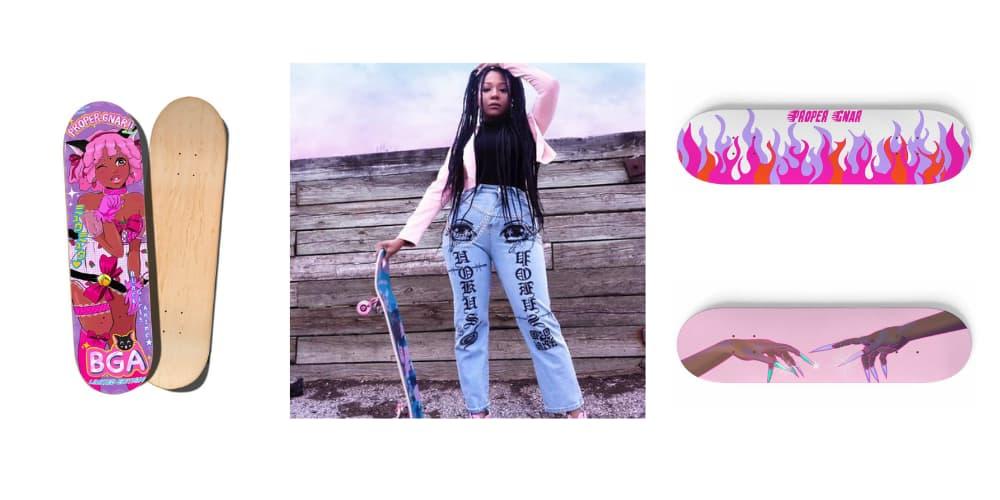 Proper Gnar Paves the way for Diversity
By Jamie Rollo

Feb. 9 2021, Updated 7:13 p.m. ET
Skateboarding has always been a male-dominated sport. Proper Gnar, founded by Latosha Stone, is the first-ever Black woman-owned skateboard brand. An artist by nature and shredder by practice, she combined her uniquely eccentric aesthetic with the sport she loves most. Aside from selling boards, apparel, and accessories, Latosha also sponsors all girl skate teams and holds contests and meet-ups. Her ultimate goal is to get the few women skateboarders the notoriety they well deserve and to diversify the sport overall.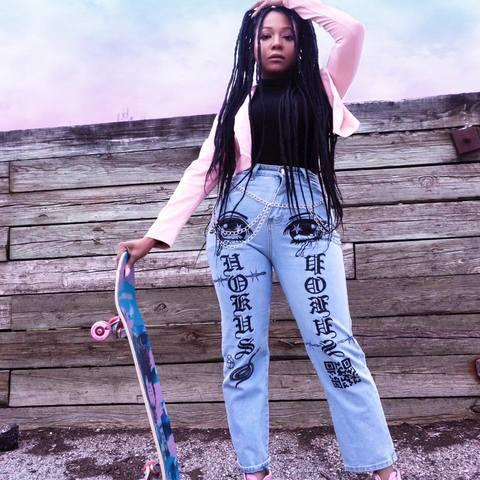 Proper Gnar is perhaps the coolest online shop I've ever seen. All decked out in pink to amp up the femininity, Proper Gnar's site has rare and unique board designs that you won't find anywhere else. On her site, Latosha sells everything from hoodies to pins, art prints to stickers, and pants to crop tops. Every design on Proper Gnar's site is hand drawn by Latosha herself.
Article continues below advertisement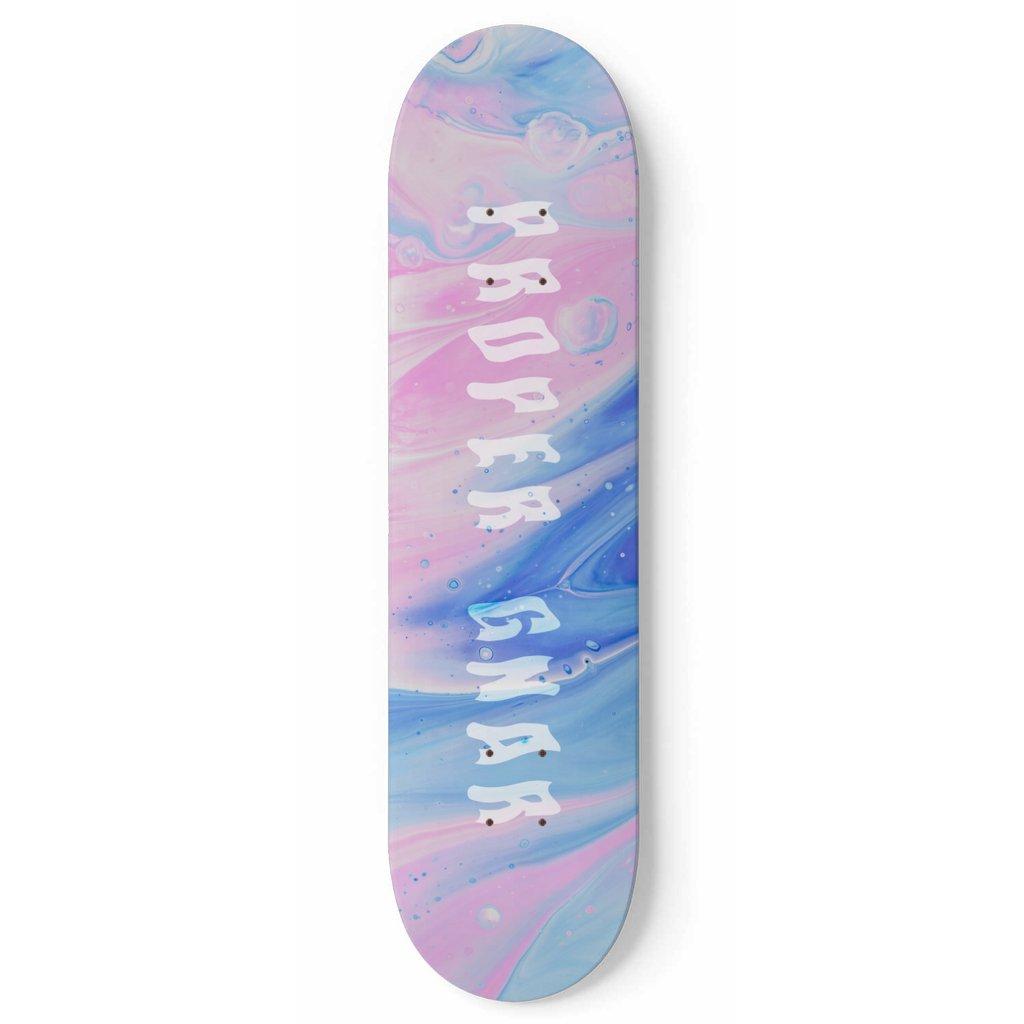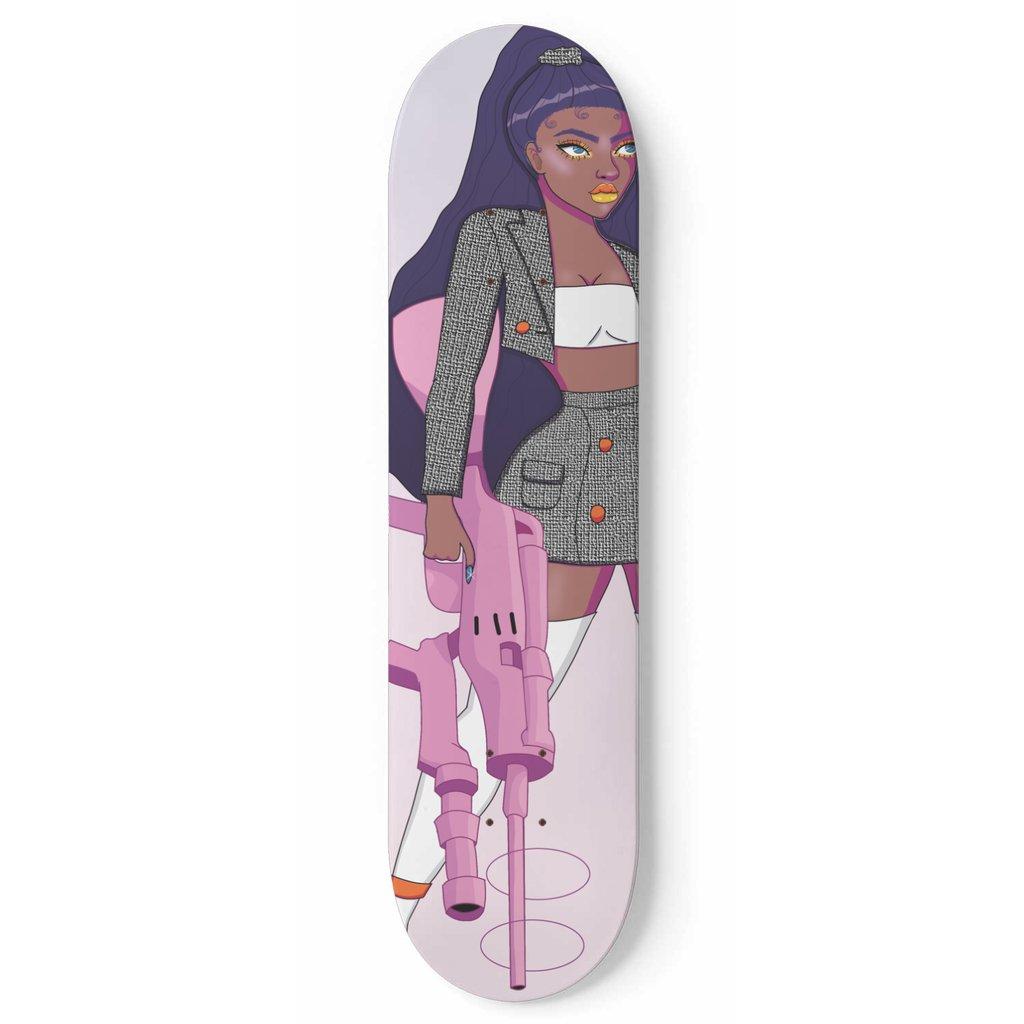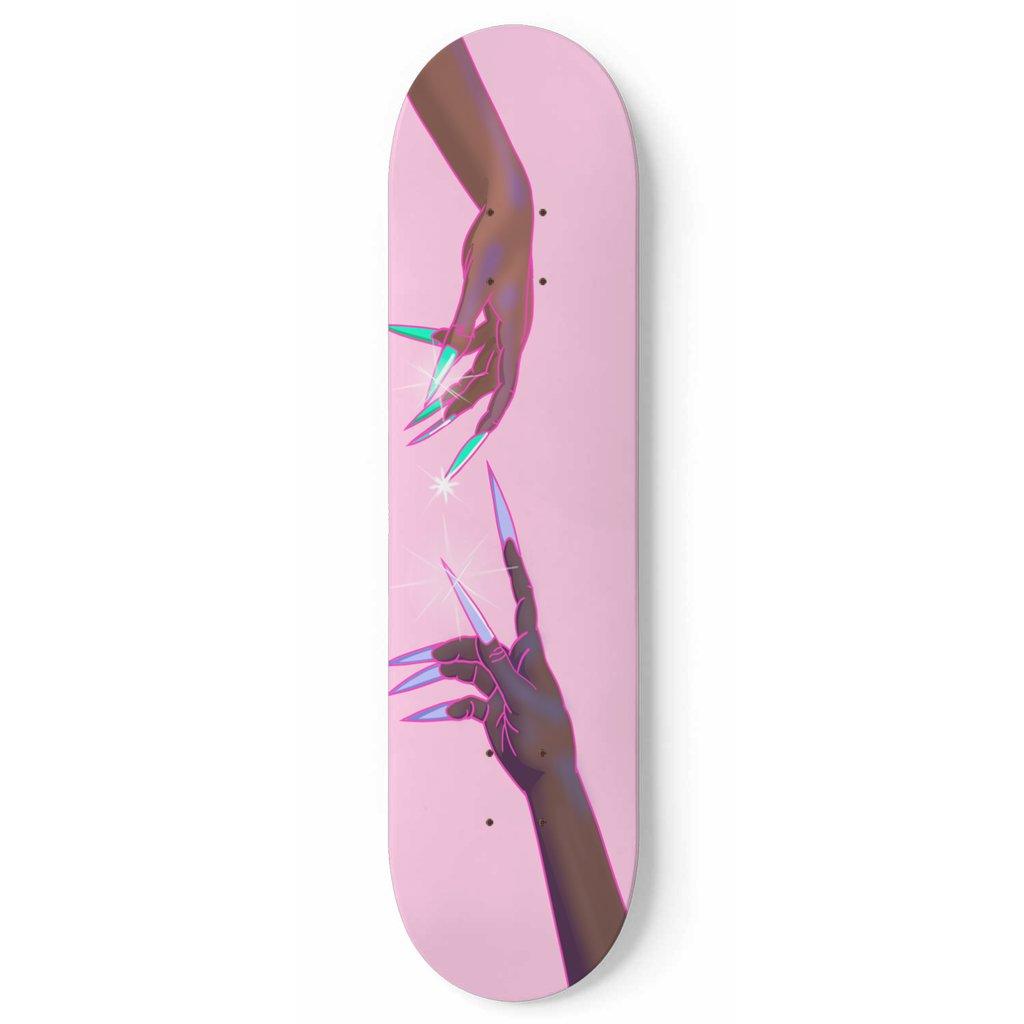 Her boldness and ability to create a lane for herself has caught the world by storm. Not only has Latosha made appearances on HBO's new skateboard-themed comedy series Betty, she also caught the attention of Beyoncé, who included her brand on the "Black Parade Route," a database of Black-owned businesses.
Article continues below advertisement
Proper Gnar's success is due to the fact that many skateboard brands weren't catering to women in their designs. In an interview with Paper Magazine, Latosha said she felt there was a lack of creativity in the industry as a whole. "I love art, fashion, and skating. I've done them since I was young, so it was a way to combine them all," she said of the brand's founding. "I also kind of felt like there was a void in the skate industry that needed to be filled. Other brands weren't being creative with their designs, and there was a lack of support for women and girls."
Article continues below advertisement
She discussed the toxic "poser" culture that has a strict presence in the world of skating. "Skateboarders do have a history of being sexist. You go to the park and dudes will cut you off or won't give you a chance to do a line" she said. "I've seen some of the best women [get] called posers."
Since starting Proper Gnar and gaining popularity, Latosha has seen the skating demographic change immensely. With social distancing orders in place, many people have been vying for outdoor activities that are COVID-friendly, which propelled more people into the space.
"There's definitely more women that are into it, definitely more Black women. And that all starts out as one person," she said in an interview with Sports Illustrated. "I've cried happy tears a lot lately because I've had so many moms and other Black females hit me up and be like, 'you know, I'm so glad you exist.'"
Latosha continued, "I'm so glad this representation is out there because there's a lot of people, a lot of Black women that would be into skateboarding, but they just didn't have that representation there."