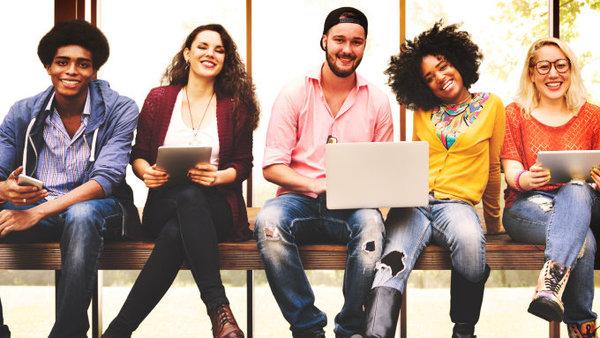 Professionalism in the Millennial Work Space
By Kaylin Young

Dec. 5 2018, Updated 4:48 p.m. ET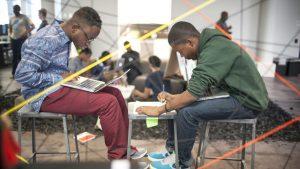 In the past few years, the work space has shifted from uptight environment to a relaxed setting. Formal suits, muted makeup, and brisk handshakes used to define professionalism. Today, in-office happy hours, tattoo-clad CEOs, and casual dress are the norm for many workplaces. As millennials start to dominate the job force, high profile headquarters, such as Google and Amazon have shown that a neck tie is not the only way to be considered professional.
The everyday attire at Google, Dell, YouTube, and Apple consists of jeans and fresh sneaks. While skeptics say overly-casual work spaces promote laziness in the office, statistics say otherwise. According to research from consulting firm Bain & Company, these companies are 40% more productive than the average company. This percentage is not simply because of the dress code – it also has to do with the focus on employee happiness.
Article continues below advertisement
Not only are these tech giants promoting casual dress, they have also merged the culture of employee enjoyment and success. Google is famous for its fun campuses; from sleeping pods to ping pong in the hallway. Other companies have taken the hint and included more perks like free meals, in-office gyms and pet-friendly areas. Generational experts say these new standards are the perfect way to attract and retain millennials.
These statistics are proof that work does not have to be mundane. The standard of productivity is not determined by appearance or quiet cubicles. Although most career counselors still advise employees to dress for the job they want – not the job they currently have – it seems that professional wear will soon be obsolete. But who doesn't love a set of pearls and white button-up straight out the dry cleaners every once in a while?