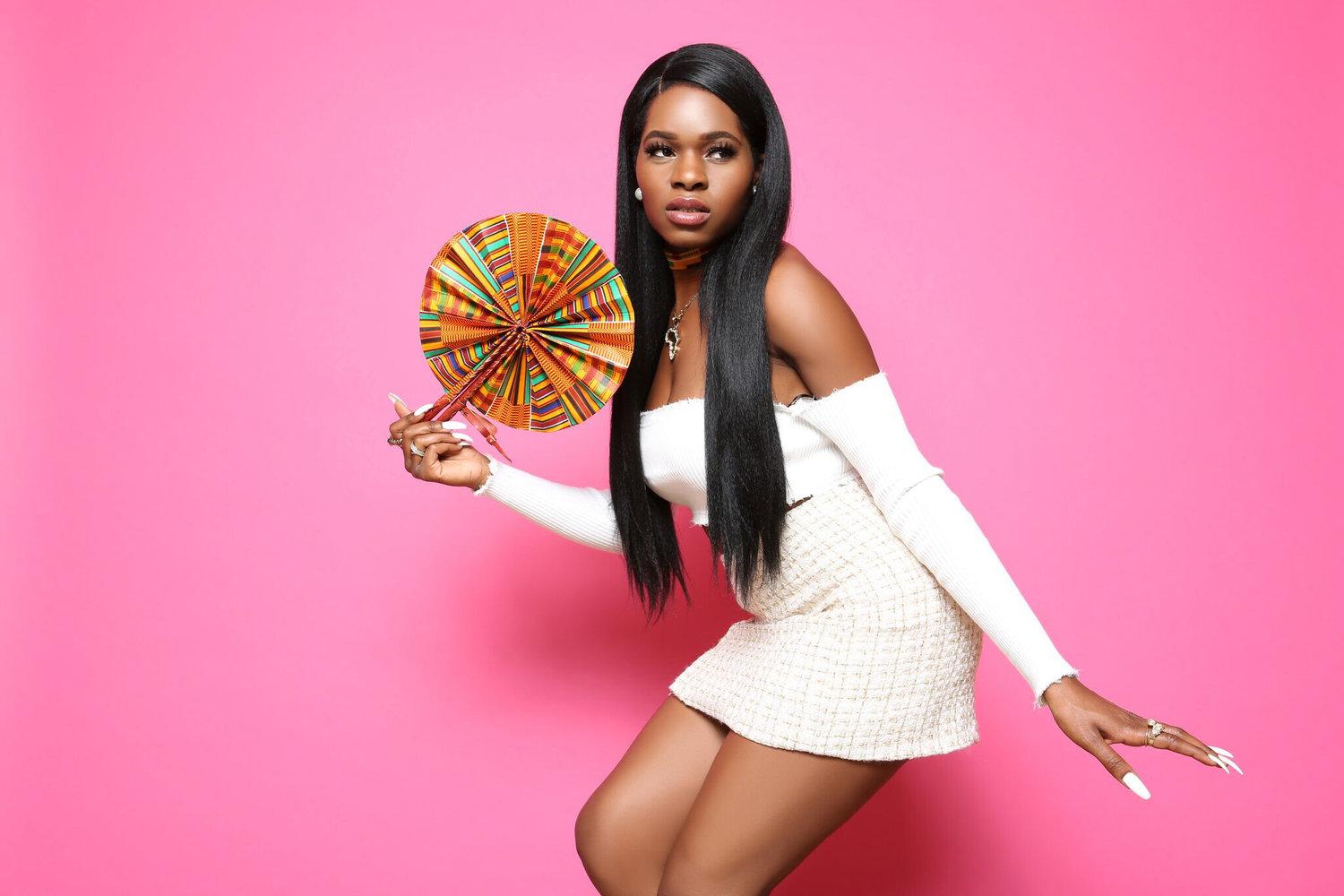 Princess Vitarah: the Young New Bad Bih in Dirty Rap
By Ash C

Aug. 26 2019, Updated 4:49 p.m. ET
Princess Vitarah is our new favorite Nigerian-American rapper-songwriter and all-around bad b*tch to stan. The daughter of an Arochukwu village chieftan, Vitarah is actually a real-life princess! And unsurprisingly, at the age of only 21, she is already an online dirty-rap sensation, clocking more than 117K followers on Instagram as everyone's favorite "African Bad Gal".
Having only moved back to the States in 2015 to pursue her music career, our "Nigerian Princess" quickly started gaining recognition in early 2016 when she dropped "Nigerian P**sy." On just the first day, the bouncy bop received over 3 million views on Facebook and went viral almost immediately on global sites such as YouTube and WorldStarHipHop. Now loved by young women worldwide, Vitarah's powerful and bad lyrics are tongue-in-cheek yet invincibly fierce and sexual. She said in an interview that through her lyrics, she wants to empower women worldwide. "I'm not just talking about sexually, but in every aspect of life. I want them to know power as a woman and not feel like they have to be under a man all the time. Ultimately I want people to have more confidence, and to feel secure and bold in their lives," she commented.
With a strong sound and personality, Princess Vitarah's rap features humorous, almost parody-like yet straight-to-the-point lyrics like in her earlier track "Spongebob" where she sings "my p*ssy wetter than Spongebob," or in "I Want 20 Inch D*ck" in which she describes "when he cums he tells me that he loves me I'm the one/ His cum is white like Bobrisky's bum, white like Donald Trump before he turned orange." Her feminist lyrical content is endlessly liberating for music lovers of all genders as she raps on things that many girls and femmes can definitely relate to, yet might not dare express in public. We stan a cocky fearless kween! Check out the music video for "I Swallow His Kids" that she unveiled last year:
Article continues below advertisement
Just earlier this month, Princess Vitarah unleashed her first mixtape Cumming to America, a ten-track compilation of sex anthems. Don't sleep and stream the princess's debut here.