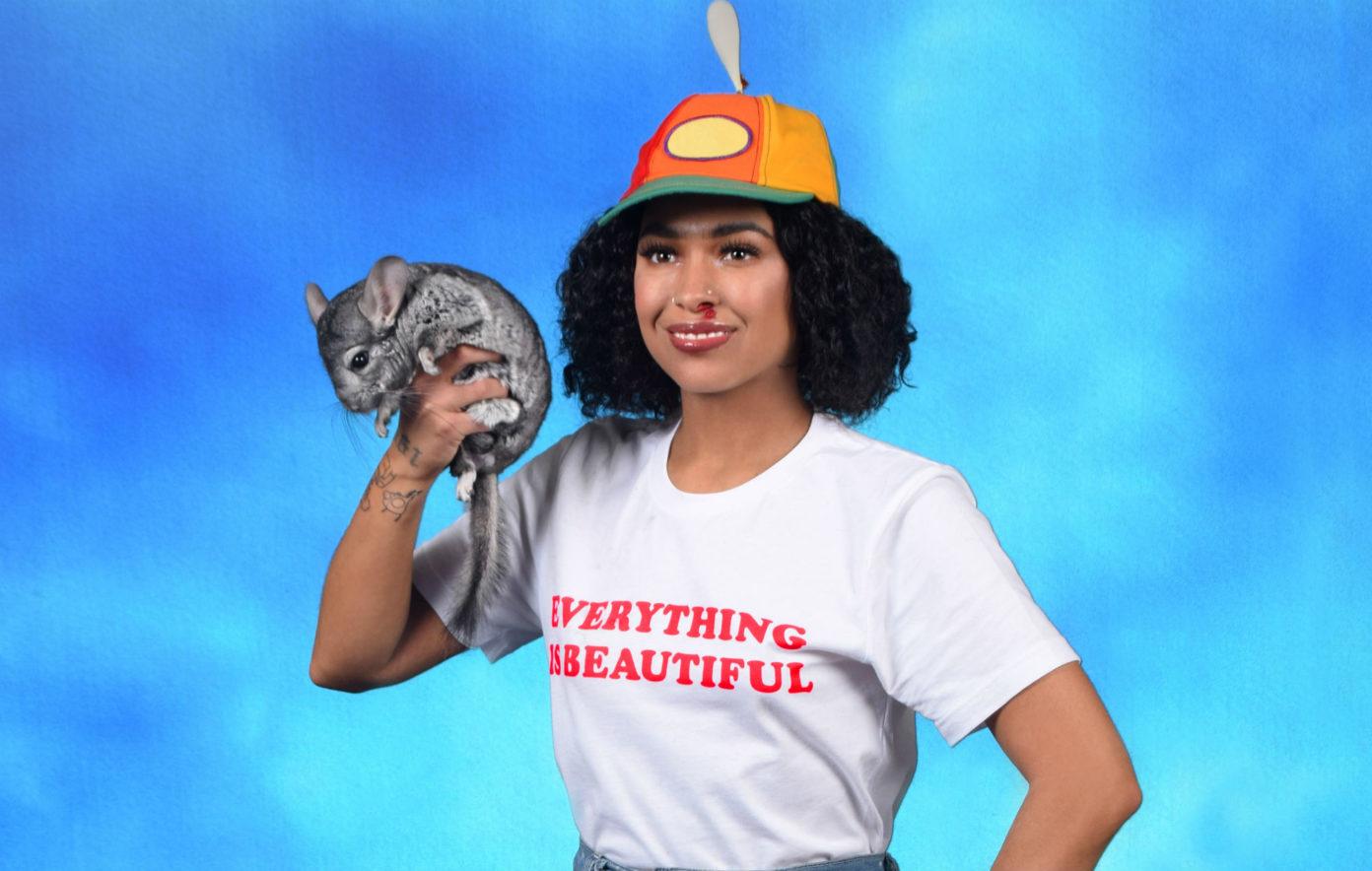 Princess Nokia To Perform Live With Pitchfork
By Elysia J

May 20 2020, Updated 9:26 p.m. ET
Destiny Nicole Frasqueri, better known as Princess Nokia, will perform in a stay-at-home-concert with the music magazine.
The rapper and actress will go live on the Pitchfork Instagram on Wednesday May 20 at 7 p.m EST.
To date, Princess Nokia has released three albums. She dropped 1992 Deluxe back in 2017. She released both the remaining two this year, as they are companion's to one another. Everything Is Beautiful and the companion LP Everything Sucks express the duality of the artist. According to press material for the two albums, Everything Sucks is "a brash, ruthless and insistent collection." Whereas Everything is Beautiful is "a representation of the sensitive, feminine side of the gender fluid artist."
Article continues below advertisement
The concert is part of a Pitchfork series.
The magazine holds regular stay-at-home concerts via their Instagram on Wednesdays and Fridays.
More artists are already lined up for later concerts. Future performers include Flying Lotus, Buscabulla, Ohmme, and Jeff Rosenstock. Details of which artists is performing and when will be released via the Pitchfork Instagram the day before each show.
Each concert in the series will spotlight a charity.
The artist performing will chose a charity to highlight. The concert will bring awareness to the organization, but also allow viewers to donate to the charity during the performance.
Princess Nokia has chosen to dedicate her concert to The Trevor Project. The organization was founded in 1998 and is "the leading national organization providing crisis intervention and suicide prevention services to lesbian, gay, bisexual, transgender, queer & questioning (LGBTQ) young people under 25."
The Trevor Project offer crisis intervention over phone, instant message, and text. They provide training and resources to organizations and people who are responsible for young people on crisis intervention and the needs of LGBT+ youth. The organization also manages community resources such as networking and volunteering opportunities for the community.
Be sure to tune in at 7 p.m EST.