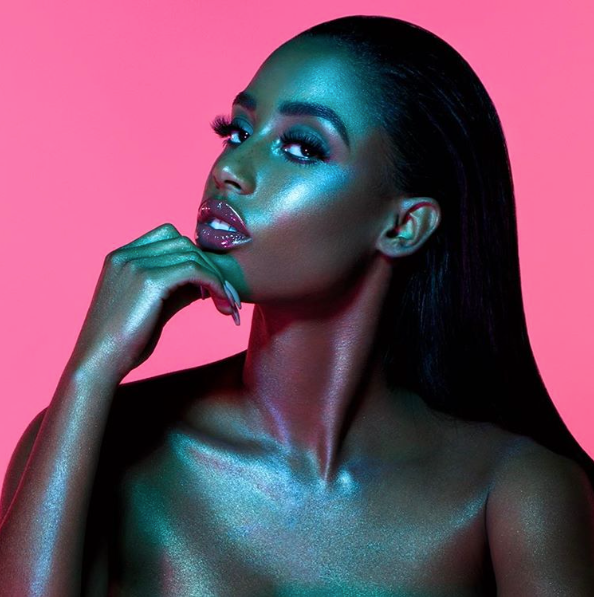 POLYCHROME COSMETICS | "BEAUTY IN A SPECTRUM"
By Ebony Allison

Aug. 15 2017, Updated 1:16 p.m. ET
If you are a makeup lover then you know there is no greater feeling than stepping out with a beat face and lashes that extend to the heavens. With so many false lashes on the market it can be hard to choose. Figuring out what you need to create the perfect look can be downright overwhelming once you add in the recent YouTube/Instagram beauty-influencer-boom. What's a girl to do, right?
Due to a professional makeup artistry background and a keen eye for the world around her, founder and creator of PolyChrome Cosmetics, Hillary Amakwe, understood the struggle. She saw a window of opportunity, and it all started with a dream to create a universal brand for women of all shades.
Keep reading to learn more about the inspiration, mission, and unique design of PolyChrome:
When was Polychrome founded?
Polychrome was founded in 2016 in the month of July. July 1st was our official first day of business.
Where did the name Polychrome come from?
It really means painting in many colors. I wanted to be able to have a brand that represents not only the black women and the melanin skin tones, but every skin tone. I wanted to create something that was good for everyone.
What sparked your interest in cosmetics?
I've always really been interested in cosmetics since I was in high school. My mom worked two jobs, so she had to drop us off at school really early in the morning. My twin sister and me would sneak into the locker room and do our makeup. Once everyone started to see that we were doing our makeup, and that we looked so good they started to ask us to do their makeup. So, early high school is when I really got my start in makeup.
Why did you want to create this brand?
Article continues below advertisement
Well, I was doing my friend's makeup and she brought her own foundation, but she said she had to try another one because the brand that she picked discontinued her foundation. She's pretty chocolate-skinned, and I thought that was really weird that they would discontinue her foundation. I was like; you know what? I've always wanted to have a business. I think what I want to do is start a beauty brand so that I'm able to do something like that one day; to have foundations for all skin types, and all skin colors. I've always wanted to support more of the African American community, but not only them. I wanted something that was going to be easy for us to find our skin tone. I think when women have a foundation they can't get it exactly right. Or they'll have lashes and don't like the look because they don't look natural, but they are not willing to go through the long stretch of doing lash extensions, and paying the high price. I wanted to meet them in the middle.
Why did you choose to break into the industry will false lashes?
Because I feel like lashes complete any look. You can have a full face and it looks great, but when you have the lashes it just makes everything look finished, and it makes everything pop. I feel like lashes are universal. There are some people who like a natural lash, and there are some women who like a full, drag queen type of lash. I feel like I was able to get to every person with having a lash brand first.
What goes into the production of the lashes?
Article continues below advertisement
We have a really good manufacture that I work with that I get to choose all the different lash styles from. I'm trying to get more into the custom lash style. I got to create my own lash box, and choose the actual lash hairs. They are constructed with a cotton band so they are more confortable on our skin, more flexible, and less likely to wear away so fast. The chemicals in the glue that we use eat up the elastic bands. The cotton band is a lot easier, and makes the lashes last longer.
How many different styles do you have for your lashes?
Right now we have eight different styles. We have three different collections. So we have three in two of the collections, and two in just one of our collections. They are divided by the 'Exclusive Collection,' which is more for the natural woman and day-to-day makeup. We also have the 'Double Stack Collection,' which is for the woman who likes a lot of lash, and is more for a night out. Then we also have our '3D Mink Collection,' which is fluffier. In each collection we have a natural and the more dressed up style. So, it's really for everyone.
What is your favorite style of lashes?
Article continues below advertisement
Oh! I can't choose. I love the 'Wraith' lashes. They're all really pretty though [laughs]. Our lashes are so great. I like them because they are really full and very wispy. I feel like you can wear them with a lot of different things.
Yes! I feel like the bigger the better.
Yeah and ours are elongated in the middle, which actually allows it to look a lot longer. People think if you just have it longer on the outside it will look different, but actually our lashes are longer in the middle so that it looks fuller all around.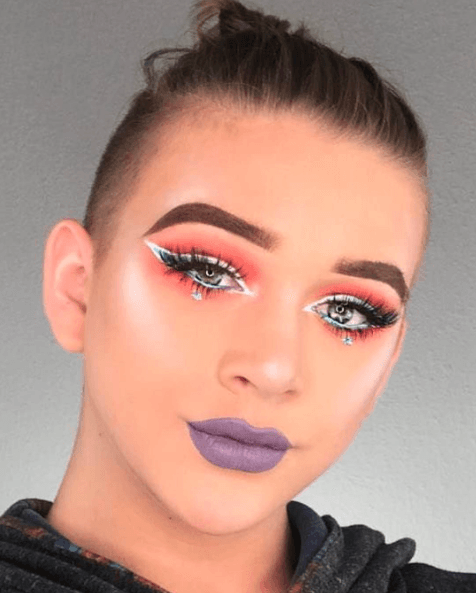 Article continues below advertisement
What was your creative process for creating that lashes, packaging, etc?
My lashes are very luxury. They have a luxurious price point. So, I wanted to name them after very luxurious things. The lash, 'Wraith,' is actually named after the Rolls Royce car. 'Gilded' means painted in gold. 'Opulence' means the high caliber of success. I used stuff like that that meant luxurious and lavish things.
It would seem that those names can bring some sort of motivation to your costumers as well.
Yes! I think it can totally give you life. So, that's why I wanted to create something that can make them feel more lavish and very luxurious when they have these lashes on.
What was the main inspiration or influences that went into creating this brand?
I think it's just the world around me. Seeing all my friends who have different skin tones—that really made me want to get into the beauty industry because it's so complex. Nobody's skin tone is exactly the same. Anything inspires me; even our brand pictures look a lot different from anyone else's lash brand. I get that from outer space, or just looking at stars, or looking at candy because I like the way it shines. I wanted something that had a candy finish. I feel like I find inspiration in the weirdest things.
Polychrome's mission is to inspire makeup lovers and innovate a new culture of beauty. What kind of culture is the makeup industry heading into?
Article continues below advertisement
Before it seemed like makeup was so hard. Now everyone is teaching, and with it it being so accessible online I feel like it's going to be more of advanced makeup. There are so many outlets to look into to. I feel like we are heading into a lot more teaching. There are a lot of pages out there that teach you how to do this, and how to do that. Now anybody can be a makeup artist just by looking on YouTube. Even my mom will ask me, "How do you contour?" And its just like whoa, who taught her that word?! She found it on YouTube.
In what ways does Polychrome educate its consumers?
I definitely like to post videos on our page of how they are doing their makeup. Our latest one—we have a boy—if you go to his page he actually shows you how to put on his makeup the way he did it in the picture. On YouTube, I do have a few pages where they are actually teaching women how to put the lashes on the proper way, make the lashes last a lot longer, and how to properly maintain them.
Is that what makes Polychrome stand out from other brands?
I definitely think my creativity with my packaging and my images allows me to stand out, and our social media. Although we do not have a very large presence, I definitely feel the type of pictures and the type of people that we work with are all different. A lot of people who do lash brands just do the natural look. I like to play it up. I like to have people who do the special effects makeup. I like to have boys' makeup. Sometimes I like to have the natural look just for everyday and everyone. Our stuff is a lot more animated. We have a lot of different things to look at and not typical Instagram makeup.