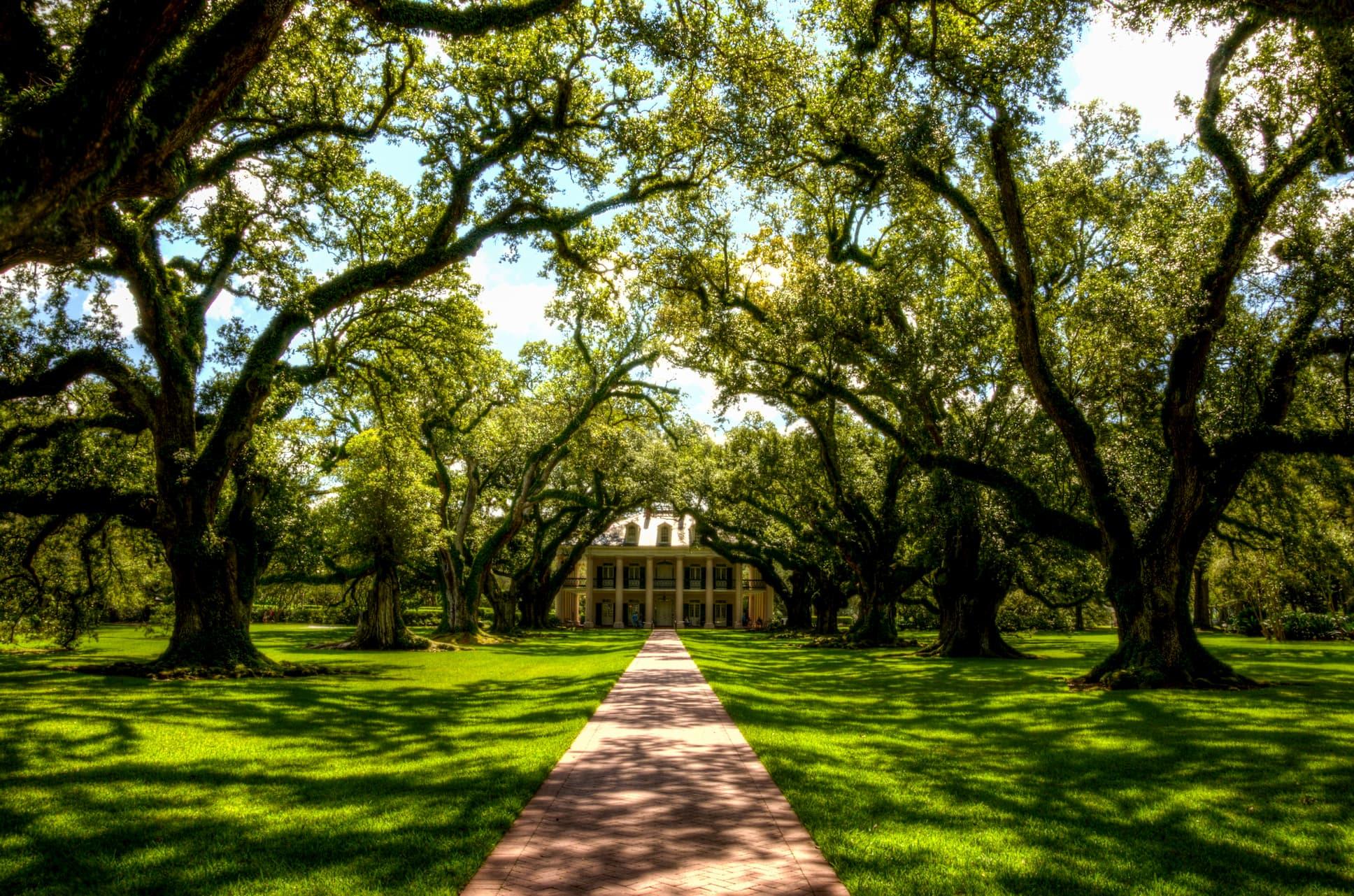 Pinterest and the Knot work with Color of Change to Limit Plantation Weddings
By Jamie Rollo

Dec. 5 2019, Published 7:19 p.m. ET
Pinterest and the Knot Worldwide, two of the U.S's top wedding planning platforms, have announced they are adjusting their policies to regulate how former plantations are marketing their venues. Plantation weddings have been quite the commodity, often being advertised as "charming" venues reminiscent of the antebellum south. Even Blake Lively and Ryan Reynolds had their 2012 wedding at the Boone Hall Plantation and Gardens. Both Pinterest and the Knot are looking to de-romanticize such venues on their sites.
"Weddings should be a symbol of love and unity. Plantations represent none of those things," a Pinterest spokesperson told Buzzfeed. "We are working to limit the distribution of this content and accounts across our platform, and continue to not accept advertisements for them." Pinterest will begin restricting plantation wedding content and is also working with Google to de-index searches that are for plantation weddings on their site.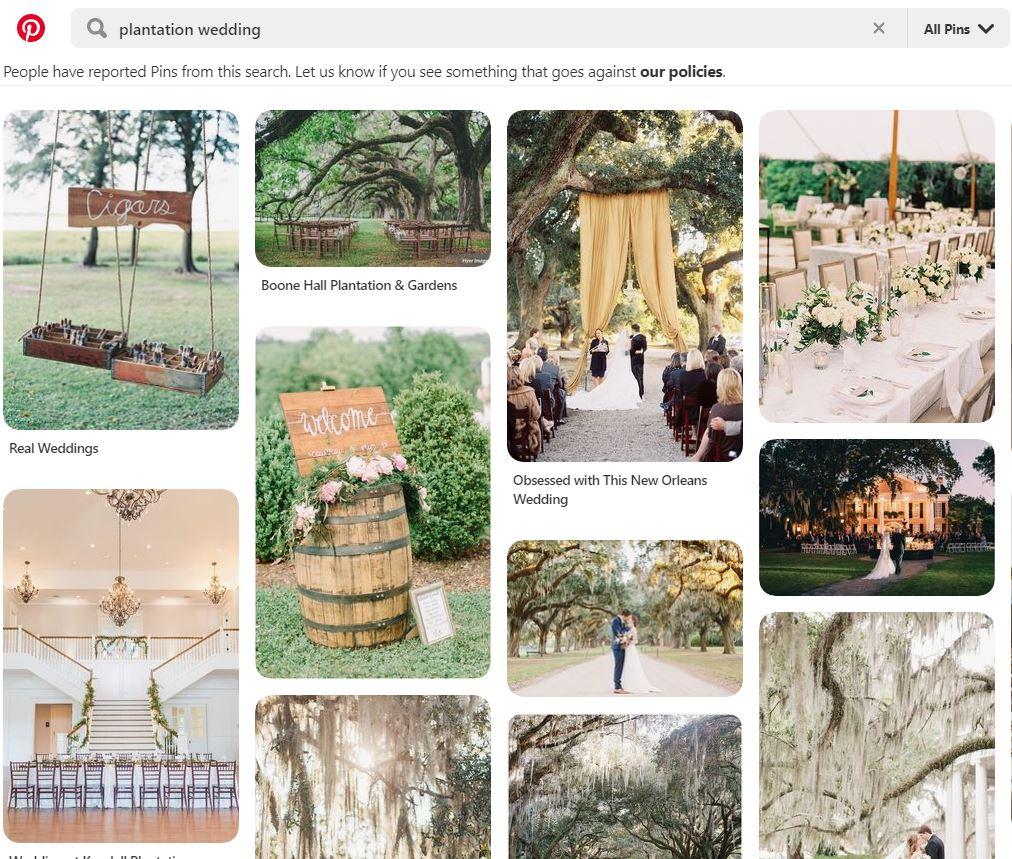 Article continues below advertisement
The Knot, a platform where couples can find anything from vendors to venues to decorations, has said they will set guidelines to control how venues are marketing themselves on their site. Any venue listed, even non-plantations, cannot refer to venues whose history is connected to slavery as "elegant" or "charming." Their Chief Marketing Officer Dhanusha Sivajee told Buzzfeed, "we want to make sure we're serving all our couples and that they don't feel in any way discriminated against."
Both companies made policy changes after the civil right's advocacy group Color of Change reached out. "Plantations are physical reminders of one of the most horrific human rights abuses the world has ever seen," their statement said. "The wedding industry routinely denies the violent conditions Black people faced under chattel slavery by promoting plantations are romantic places to marry."
The group had also reached out to numerous wedding planning sites rather than the venues themselves because these sites do not profit off of the bookings directly and would probably be more inclined to make a change. The Knot is currently working with the group to analyze each venue listed on their website to make sure it abides by the new guidelines.
Article continues below advertisement
The Vice President of Color of Change Arisha Hatch discussed with Buzzfeed about how their main goal of their campaign is to bring awareness to this trend and expose the hypocrisy of it all. "We understand that these wedding platforms have less of a stake in continuing to promote these sites, versus the plantations themselves," said Hatch. "While it won't end the practice entirely, [this campaign] will hopefully begin to shift how the broader public thinks about this sort of celebration."
The Knot Worldwide and Pinterest were the only sites to respond to the concerns. Color of Change also sent letters to the popular wedding planning sites Zola, Martha Stewart's Weddings, and Brides. In response, Zola did remove some plantation references from their website, however, a lot still remain active. Neither Martha Stewart's Weddings or Brides responded.
Article continues below advertisement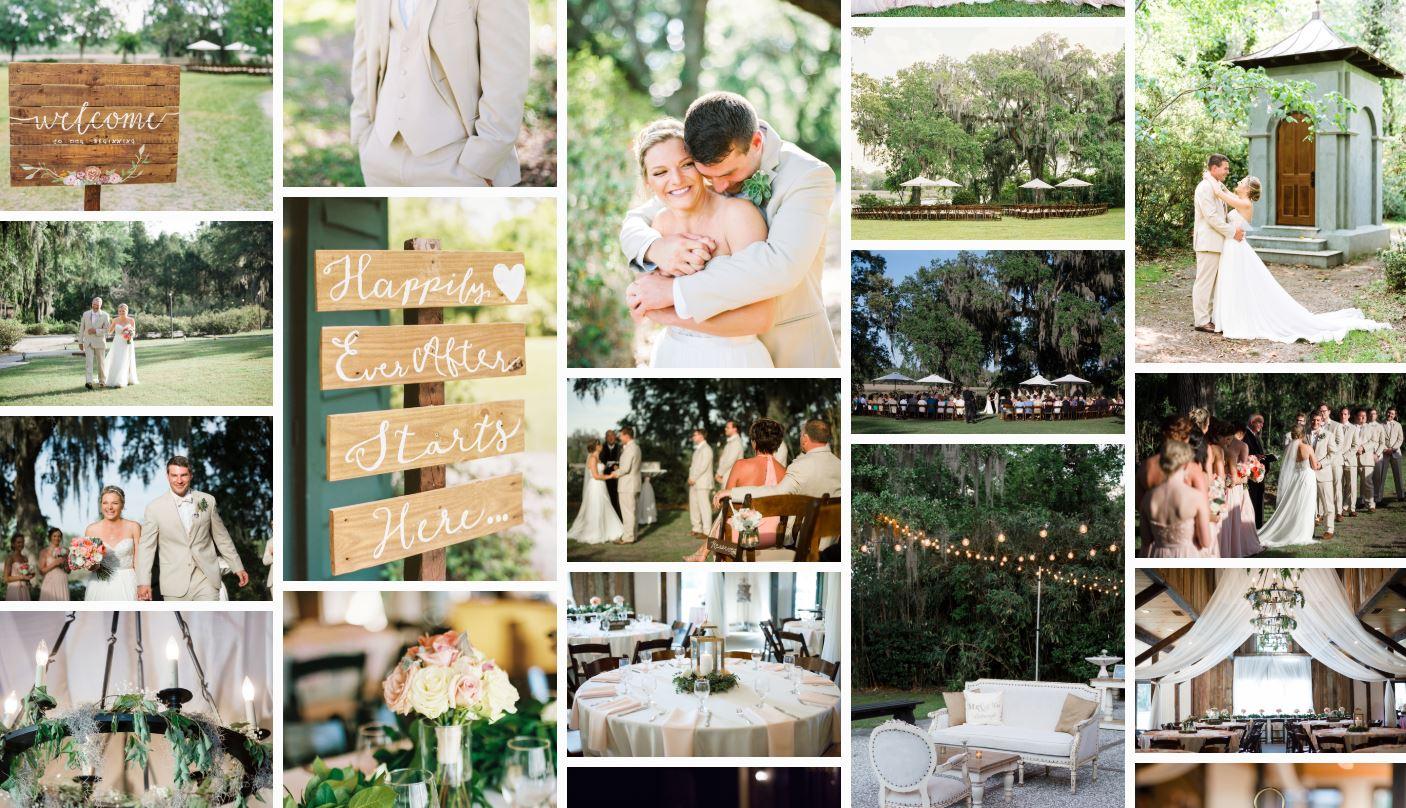 "After reviewing this complaint we determined it did not violate our non-discrimination policy," a Zola communications manager, told Buzzfeed. "While we may not always agree with couple on all of their wedding details, we also respect their right to choose where and how they want to get married."
"If we were talking about concentration camps, it would be weird and disrespectful and egregious for folks to be seeking to have their weddings at these locations," Hatch told Buzzfeed. "We're trying to elevate public awareness around the ways in which corporations can enable such disrespectful behavior."