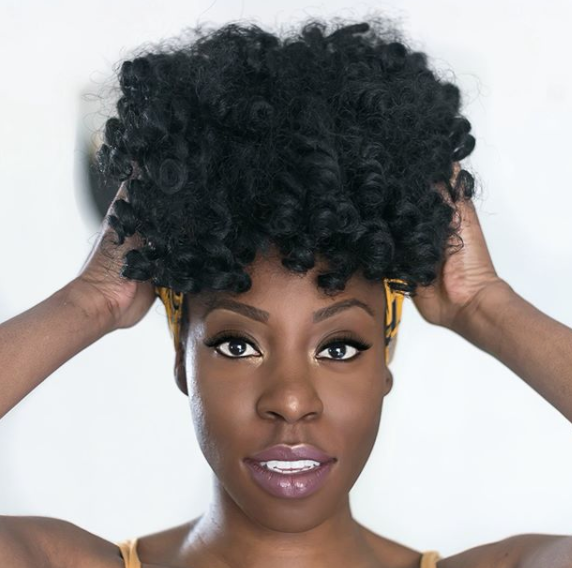 Pieces of Onye Guides Aspiring Influencers
By Jamie Rollo

Jan. 31 2019, Updated 5:03 p.m. ET
Everything is all about beauty influencers today. From powerhouses like James Charles and Huda Kattan to smaller channels, makeup blogging and vlogging has become a crucial part to brand marketing.
Cynthia Onyejiji, who goes by the nickname Onye on all of her platforms, is a beauty influencer herself with a strong background in brand marketing. Her channel, Pieces of Onye, has over 8,000 subscribers to which she shares all of her tips and tricks on how to create better content and how to navigate through the world of brand marketing.
"I know how hard it can be to create a brand and to create high-quality content," Onye explained, "I essentially want to level the playing field for influencers, especially those of color."
The blogger has a very extensive resume that allows her to help inform and instruct her followers. She has a Bachelor's Degree in Social Welfare at the University of California, Berkeley as well as a Master's in Communication Management from the University of Southern California.
After receiving her Bachelor's, Onye was given an opportunity to work in Cambodia. She decided to bring a camera with her to document her travels, and that is when she found a true passion for photography. Now, she is able to combine her passion with a career.
Article continues below advertisement
Over the past few years, Onye has worked as a social media marketer for Wet n Wild Cosmetics, J Brand Jeans, and Black Girl Sunscreen. Using her experiences, where she worked directly with influencers both big and small, she educates people who are aspiring to make it big in the beauty community.
"I honestly and truly just enjoy being helpful," said the blogger, "unfortunately, in this industry, a lot of folks don't like to share helpful information or give away anything that may help someone else improve. While I don't knock anyone that does that, I want to be the opposite. I enjoy sharing whatever knowledge I have and helping folks that may need a little push in the right direction."
Article continues below advertisement
Her Youtube channel includes videos on how to find your Instagram niche, camera technique videos such as lenses to use, how to get paid as an influencer, and the regular beauty tutorial videos.
Onye's biggest piece of advice? Be yourself and never apologize for it. "There are hundreds and thousands of people out right now that are doing exactly what you're doing, but the ONE thing that they do not have is your special sauce," she explained, "your special sauce is everything that makes you unique – your hair, your personality, the way you say 'apple juice'. There is something uniquely special about the person that you are. Let that show in everything that you do."
On top of educating, Onye is very passionate about creating more of a sense "community" in the beauty influencer world and pushing for more inclusivity. Aside from managing her Youtube channel, Instagram, and her blog, she runs a Facebook page called "PIX Tips" where content creators of color can share their works and tips, and also functions as a place where creators can grow together. Born to two Nigerian parents, her biggest inspiration are women of color "doing it big, and doing it small, in spite of all of the obstacles that we face on the daily."
She continues, "I'm constantly inspired by us. We're a force to be reckoned with and once we really come together, as a community, we'll be unstoppable."