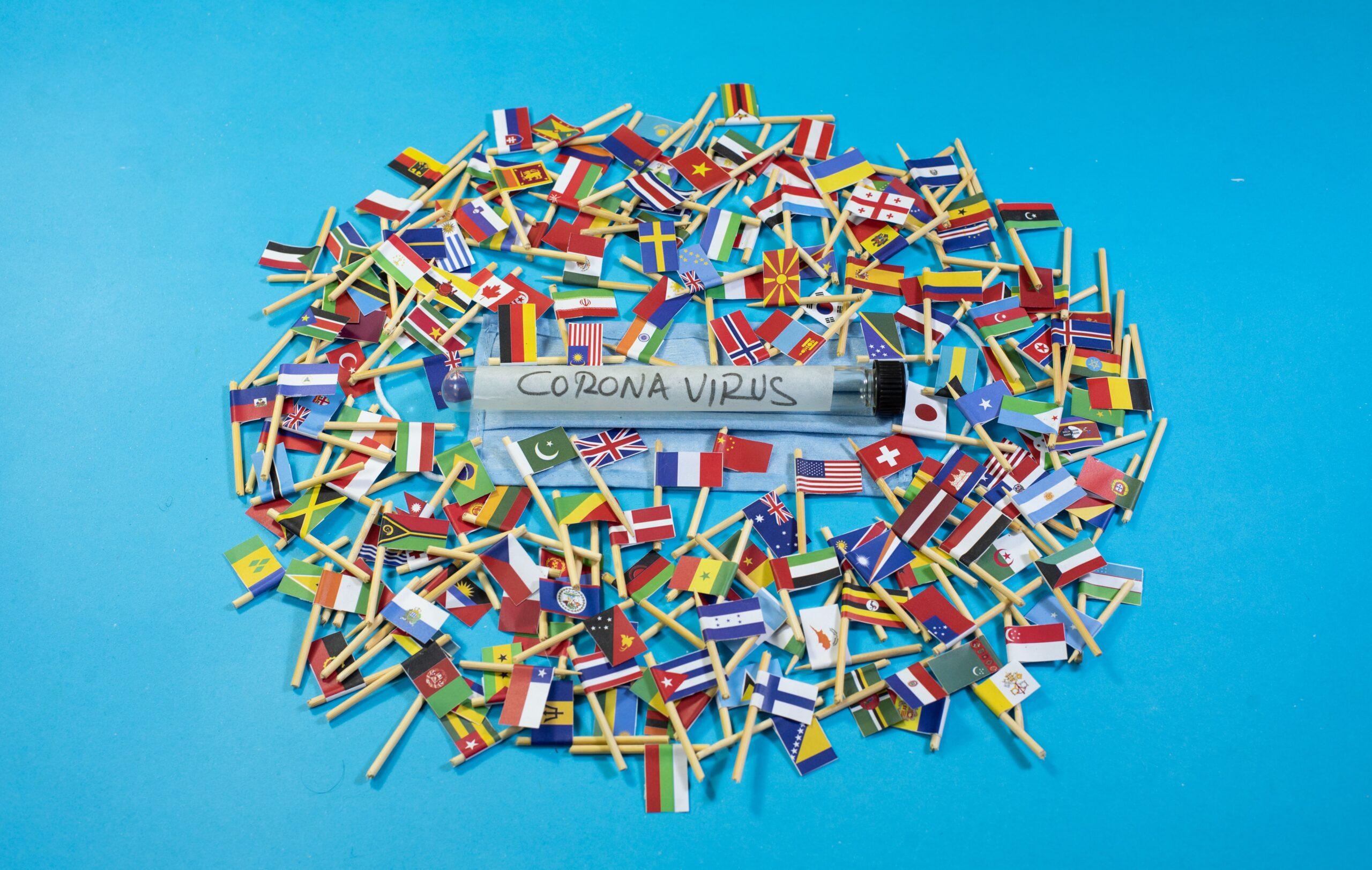 Pfizer Vaccine Almost Ready, What Happens Now?
By Elysia J

Nov. 10 2020, Published 2:31 p.m. ET
Industry giant Pfizer has made impressive strides in their vaccine trail, but life under coronavirus isn't over yet.
On Monday Pfizer and partner BioTech announced that their vaccine is 90 percent effective. This means that in trials people who had received the shot experienced 90 percent less cases of symptomatic COVID-19 than those who received a placebo. It was initially thought that 60 percent-70 percent was the most likely outcome.
The figures are clearly good news. But there is still more work to be done.
What Happens Next?
Pifzer cannot start distributing the vaccine to the public just yet. The trial is in Phase 3 and they're still collecting data. According to FDA guidelines, the vaccine cannot progress further until half of the trial participants have been observed for side effects or adverse reactions for two months. In the U.K the vaccine must also be greenlit by regulators before distribution can start. Pzifer believes they will pass the FDA guideline this month.
Governments who purchase the shot will also have to plan extensively for storage and transportation. The formula has to be kept at a cold temperature that a large portion of health centers globally may not be set up for.
Who Gets The Vaccine?
It is logistically impossible for everyone to be vaccinated at once, and only so many can be made at a time. This of course leads to the question of who will be first in line.
The British government has already published clear guidance on this issue. You can find a clear list of the provisional rankings on the government website. The Joint Committee on Vaccination and Immunisation (JCVI) has examined data on who suffers the worst outcomes from coronavirus and who is at highest risk of death.
Article continues below advertisement
Older adults resident in a care home and care home workers1
All those 80 years of age and over, and health and social care workers1
All those 75 years of age and over
All those 70 years of age and over
All those 65 years of age and over
High-risk adults under 65 years of age
Moderate-risk adults under 65 years of age
All those 60 years of age and over
All those 55 years of age and over
All those 50 years of age and over
Rest of the population (priority to be determined)
However for U.S, the guideline is less clear. The CDC has a page for frequently asked questions about the vaccine. One of which is "Will there be enough vaccine for everyone?" The answer states that there may be a limited supply at first. But to combat this the government has been investing in manufactures to make as much of it as possible. The decision of who first appears not to have been made yet.
Article continues below advertisement
Does This Mean Life Will Go Back To Normal?
The most common answer seems to be…not quite. David Nabarro, from Imperial College London said "Life will go back to a new normal, and we're not there yet." He also emphasized that it is important to still follow the rules for stopping the spread.
The vaccine is not yet 100 percent effective, and although it reduces symptomatic cases, we don't know that it combats the most serious cases. Michael Osterholm, director of the University of Minnesota's Center for Infectious Diseases Research and Policy said, "for a vaccine to really have maximal impact, it's going to have to also reduce severe illness and death. And we just don't know yet."
Even once the vaccine is ready, distribution will be a massive logistical challenge that will take time. Not everyone will be able to get it at once, so those waiting will still need to live cautiously. And of course, vaccines are effective when they are widespread, but not everyone is on board. The World Health Organization named vaccine hesitancy as one of the top ten health issues facing the world in 2019. Already there is data to suggest that people will opt out of getting the shot due to fear and misinformation.
The progress on the vaccine is a remarkable scientific achievement. It is a breakthrough in the fight against COVID-19, but it's not the end of the fight.