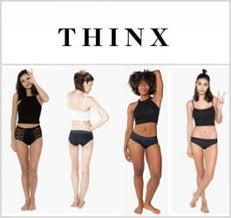 Period Proof Underwear: I Don't Thinx So
By Chelsea Crandall

Oct. 23 2018, Updated 10:04 p.m. ET
As a female, just the idea of my period makes me cringe. The cramps, the tender boobs and of course, the blood. The way to make sure that your period does not blindside you is to be ready for it. Have pantyliners, pads, tampons and pain killers on deck. There are some companies such as Thinx and Dear Kate who've decided to get ahead of mother nature's huge middle finger to women. How? Period proof panties. I remember when I first saw ads for these "magic underwear" on the train. Naturally, I was skeptical. Then I read an article on someone's experience with the underwear and was convinced. Period proof underwear is not only gross, but it's unhygienic.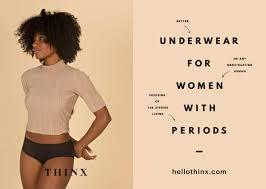 The underwear has some form of absorbent technology, which is usually just several layers so that you don't get blood all over your pants.
Article continues below advertisement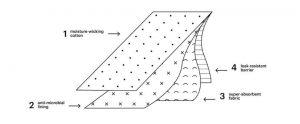 The campaign behind the underwear is that feminine hygiene products are bad for the environment. According to the US Association of Reproductive Health Professionals, people who menstruate have an average of 450 periods over their lifetime. In the United States, 42 million people use tampons. On average, one changes their tampon/pad anywhere between 1 and 3 times a day depending on the flow. In other words that's a lot of pads that women throw away. Essentially, the argument is that tampons are not recyclable and the plastic applicators that they come in don't degrade easily at all. As far as pads are concerned, the plastic portion of a pad can take at least 500 years to degrade. The best way these companies can solve this problem is to make underwear that essentially does the same thing as a pad/tampon.
Article continues below advertisement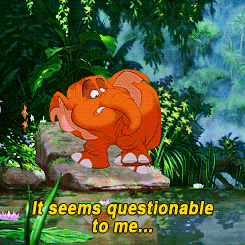 Points for creativity and innovation but when it really comes down to it, THAT'S DISGUSTING!!! Let's really think about this for a second. During your period you bleed for anywhere between 5 and 7 days straight. Meaning that if you go by the oh so absorbent technology used by this underwear, you need no barrier between you and the underwear. You bleed straight into it. Many of these companies suggest that if a women has a heavier flow that she use the panties for her lighter days but still. Then there's also the fact that your menstrual cycle doesn't smell good. Unless this underwear also stifles odor, it's safe to say that halfway into the first day of your period, you will begin to smell.
Article continues below advertisement
During the early days of your period, laughing, sneezing and really any form of pressure on your body makes you bleed. So you will be sitting in your own blood for however long. Now, the argument could be made that the same thing happens when you don't change your pad or tampon. Here's the difference. You can change those. One usually brings extra pads and tampons so that they could change throughout the day. I have seen girls bring extra underwear, which is also not a bad idea. However, if you use "period proof underwear," you will have to bring as much underwear as you do pads. For that, you might as well just use pads.
The idea of period proof underwear is honestly groundbreaking. I mean it's one less thing that women have to worry about during that time of the month. It's probably amazing for days when you get your period in the middle of the day and you don't have a pad. As annoying as it is bleeding straight into your underwear, you can at least have some kind of assurance that you're covered until you get to a place where you can put on adequate protection. Like I said, points for creativity and innovation. And kudos to Thinx and Dear Kate for breaking the silence on periods. It's necessary and admirable that these companies would even think to do that. But I think I'll stick to pads.