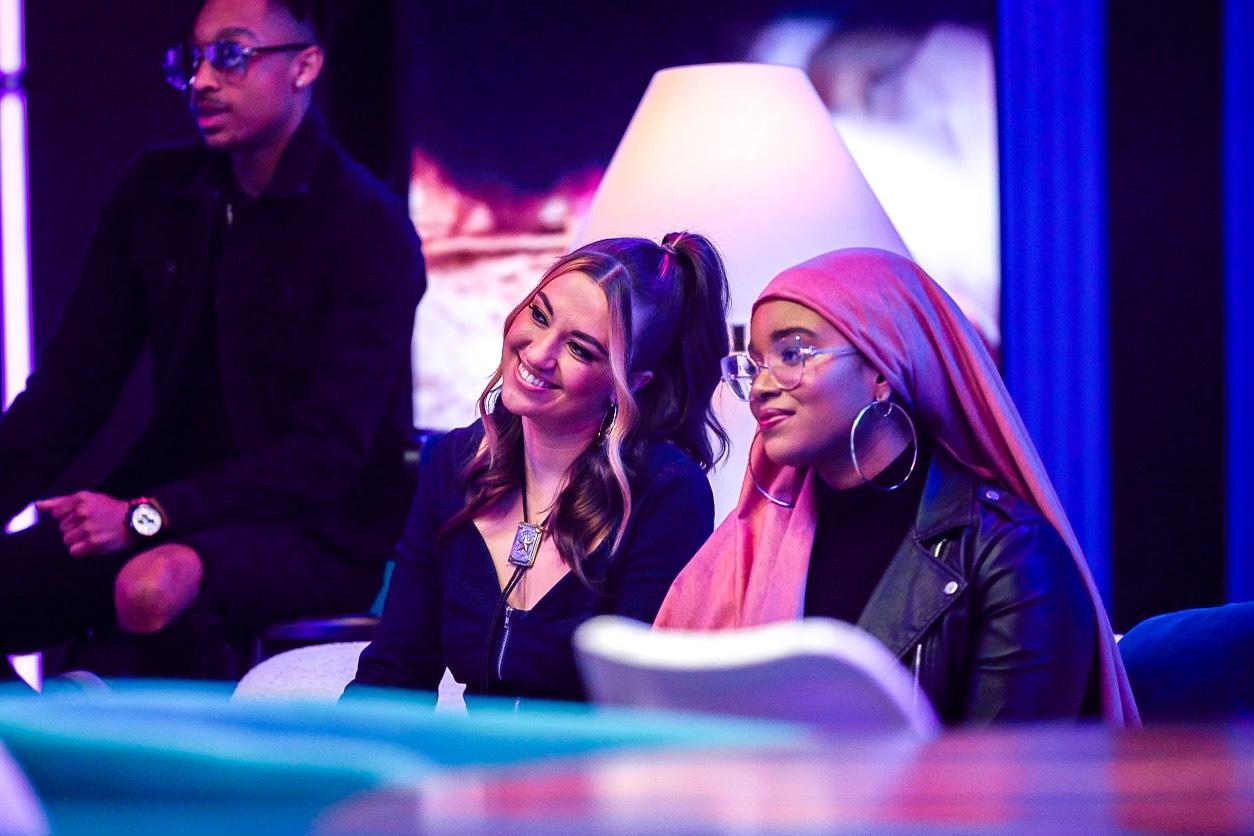 MTV's Amira Unplugged Breaks Musical Barriers Using Sign Language
By Taylor Edwards

May 11 2022, Published 2:34 p.m. ET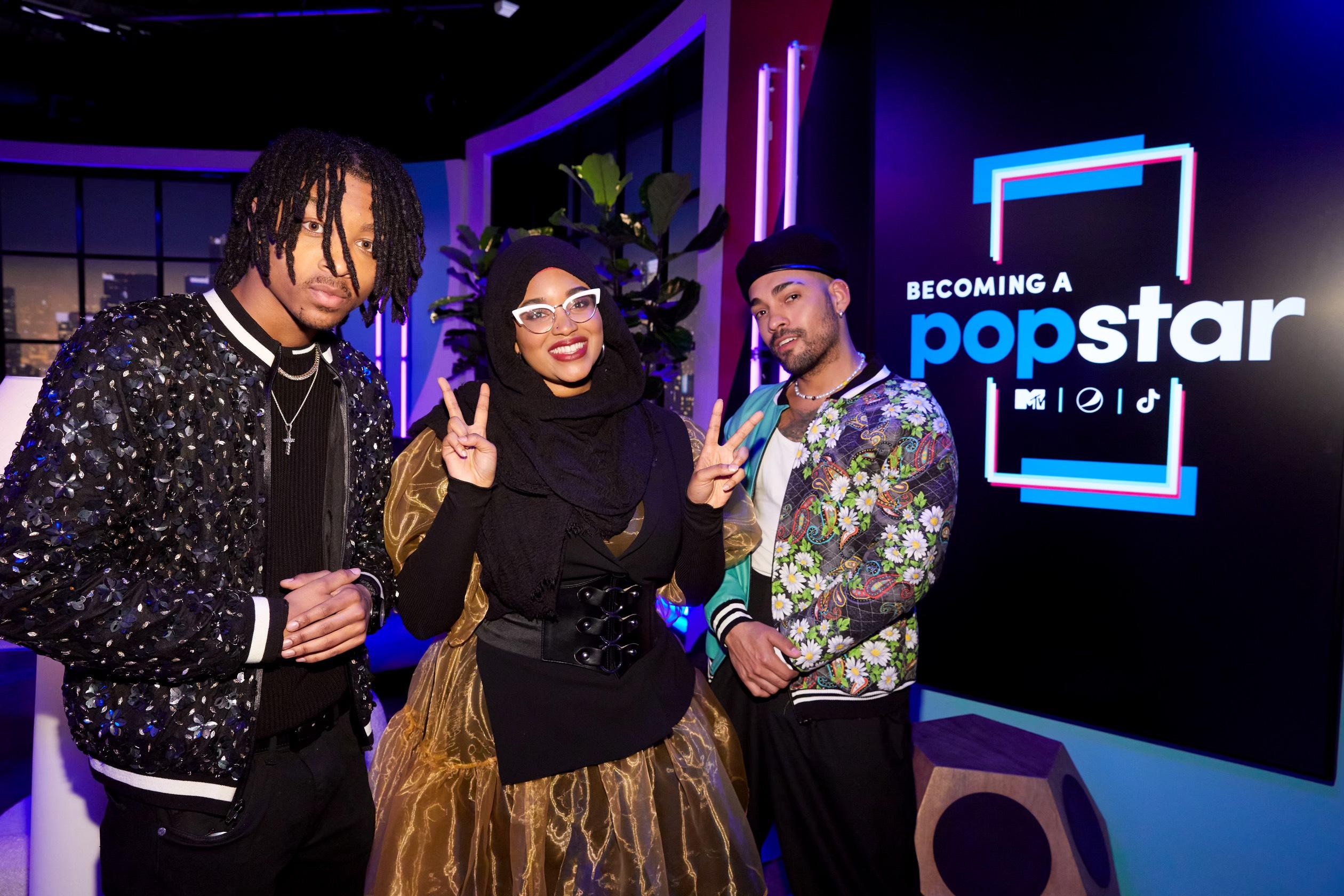 Amira Unplugged is the highlight of MTV's new hit series "Becoming A Popstar" featuring celebrity judges Becky G, Joe Jonas, and Sean Bankhead.
A genre-bending artist Amira Unplugged is the voice of several underrepresented communities. She rose to social media stardom by soulfully showcasing her vocal agility while using sign language to reach her fans that are deaf on TikTok. Currently, at the top of the singing competition, Amira shows no signs of slowing down. Her upbringing as a deaf African American Muslim woman in the South inspires her to make music that unifies communities.
By crossing genre lines with universal themes of triumph and hope, Amira is vastly bringing different people together with a unique touch.
Bleu Magazine caught up with Amira Unplugged on why representation matters on her musical journey.
You are making such an impact on aspiring artists with similar hearing…who or what has pushed you to this present state?
I so appreciate that! I would say having a strong family that always embraced my hearing as a difference – not a disability – was the first step to me wanting to empower others like me. And as I have grown a following on TikTok, I have come to grow so much community with other Deaf/Hard of Hearing (D/HH) people who have spoken on their stories and experiences. It inspires me so much to want to speak for this family of people that people often just make assumptions about!
Who are your favorite artists to listen to at the moment?
I have a very eclectic playlist- my favorite artists come from around the globe! Currently, my top artists are Burna Boy, Sigrid, Ayra Starr, Erykah Badu, Earth Wind and Fire, and Odesza! I also am listening to a LOT of music from my friends on the show, and TikTok artist friends of mine, like J.Maya.
Several artists feature sign language during live shows to amply the experience. What do you hope to amplify with your music and career?
I remember first seeing sign language interpreters at concerts and being so overwhelmed with excitement! I hope to move this inclusivity forward even further by creating music that is made with the Deaf community in mind. Deaf people LOVE music- we just enjoy it differently! We feel patterns, bass, and rhythms to understand the intention of the song. So in my music, I will include a great deal of texture to include people of all ability levels from the very start.
Article continues below advertisement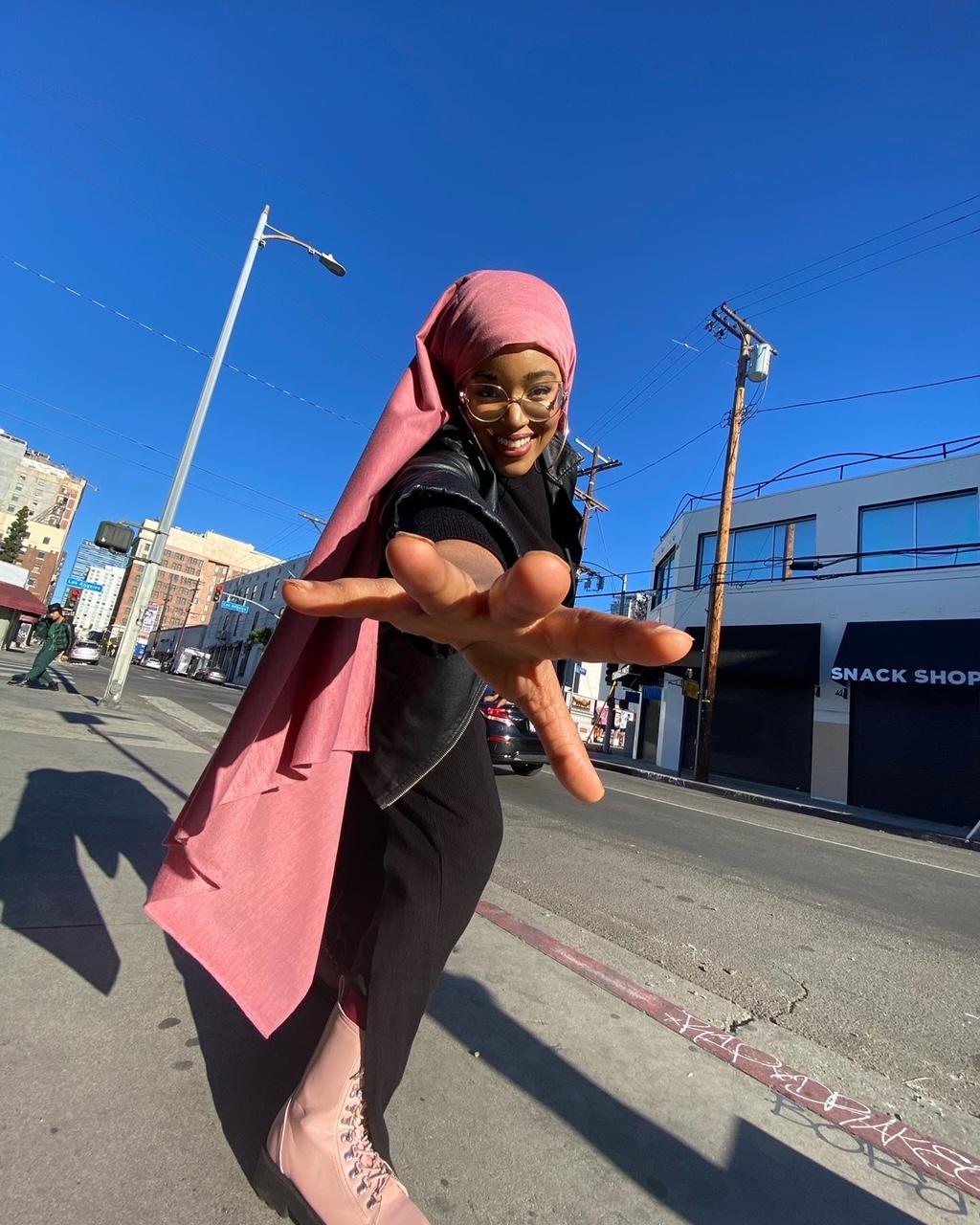 What artists are looking to collaborate with?
I would be honored to work with SO many incredible artists from around the world. I was looking at my notes, and this month last year I actually created a dream collaborations wish list- you can see it below:
Please share more about your experience with Becoming a Popstar?
I cannot stress how much "Becoming A Popstar" has helped me as an artist. Until I was cast, I was writing shorter songs and filming what I could for TikTok to share my vision as best I could. I was also sitting on so much material because I didn't know how it (or I) would be received by the world, or how I would even go about creating the quality of work I dreamed of in my mind. Being on this show and having resources to create high-quality songs AND music videos, work with world-class producers, directors, wardrobe teams, and makeup artists, and being supported every second by the incredible crew on set was truly what I needed to prove to myself that this IS possible. I often thought "If this is what I can do when I have two days to write/record a song and film a video, imagine what I could do with more time!" I became more confident in asking for what I wanted out of my sound and visuals and gained so much exposure to how things work in the music world.
Throughout this process, I also learned so much about my own resiliency. I had a lot of tough moments that people don't see on television. But through it all, this dream to make an impact on the world through my music pushed me to be the best version of myself. I am so grateful for the chance to tap into that power.
I think the most important thing I discovered, though, is something I already believed but needed to see. My differences, from being a genre-less musician to Black Muslimah to being hearing impaired, are what make me the kind of artist I always wanted to see growing up. On this show, I created uplifting and empowering music that combined genres to bring seemingly different people closer. One example is "Sunshine", a song I wrote with a brilliant country artist named Lexie Hayden for the duets challenge. Together, we wrote a soul-country anthem that ended up being Joe Jonas' favorite song of the season! That's what I am all about – surprising folks and bringing them together all at once.
Which do you feel has a stronger influence on your music? Representing deaf artists or representing Muslim artists? Why?
I don't think either has a stronger influence per say. Rather, they have different influences! Both communities are vast and diverse, and I care deeply about representing elements of each. Being a Muslim artist truly means carefully selecting what messages I speak on, what clothing I will wear, what moves I'll do in my performances, and who I surround myself with. When I think of these elements, I imagine being 10 years old again and needing someone to identify with and look up to in my community. As a deaf artist, it is so important to me to craft my music with texture and a lot of detail- without it, it could be lost on so many who I would love to feel my message. Everything I do is done with the utmost intention to bring pride to both of these communities.
Follow Amira Unplugged on social media @amiraunplugged