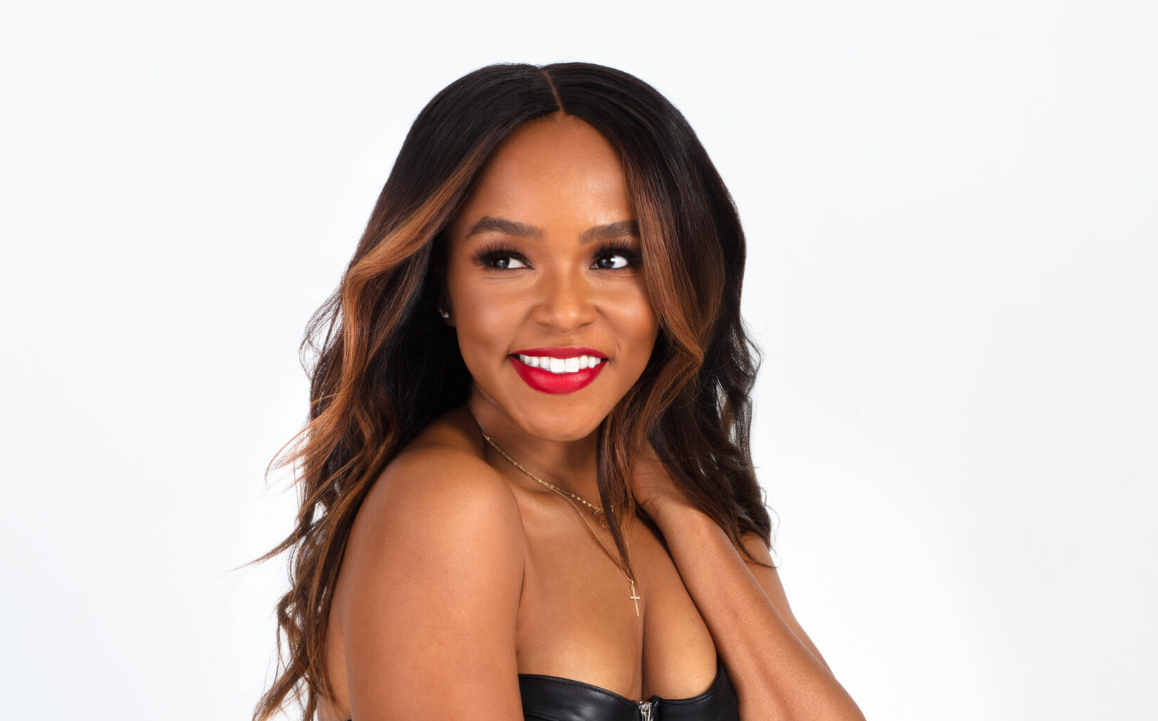 Gia Peppers On Walking the Long Road From Intern to Executive Producer
By Kirby Wright

Mar. 21 2023, Published 2:38 p.m. ET
How hard work and love for the culture helped secure $4M for Black-owned media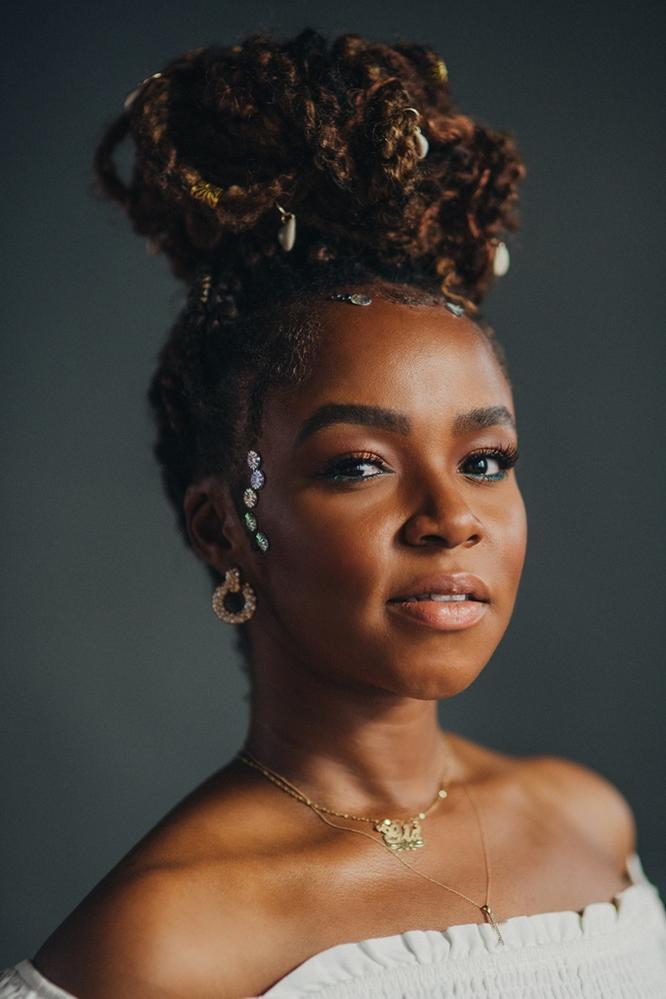 It's no surprise that Gia Peppers -the award-winning journalist, content creator, and podcaster - is crowned "The Millennial Voice of the Culture". With a rèsumè that includes NBC's The Today Show, Urban One Media, and multiple interviews with A-list stars and celebs, she's proven herself as a powerful force in the media industry. Still, when I ask about her most impactful career experiences, she pauses for a moment before describing her newest endeavor: hosting and co-executive producing More Than That With Gia Peppers. In case you're still late to the party, the show is a 10-episode audio series where Gia and a special guest explore topics and conservations that elevate and impact Black America. In this discussion, we chatted about her journey as a woman in the media, unequal pay, and the importance of balancing time.
Article continues below advertisement
How it All Started
Gia grew up in the true Chocolate City—Washington D.C. where she developed a love for entertainment pretty early. From magazines to music videos, she was the girl that knew all the latest news. Her parents realized her love for the arts quickly and immersed her in creative activities like camps and dance lessons. She even attended Debbie Allen's summer intensive for four years which birthed her admiration for the icon. She reflects on meeting her, saying, "It's wild to experience Debbie Allen. Debbie is so vast, she's like the ocean, a deep well of energy who just brings all of these things to a space, and you can't leave the room without feeling her affirmation." Still, even special moments like this couldn't dissipate the familiar dichotomy that many Black people face. As a child, Gia attended an all-White middle school that left her feeling "too Black" for her classmates and "not Black enough" for some of her friends. However, culture is where she always felt seen and represented. "My Dad is a journalist. He was showing me newsrooms literally when I was two months old, up until we all went virtual." Moments like this made it seem predestined that storytelling and media were her safe place, thus the decision to pursue it professionally was a no-brainer.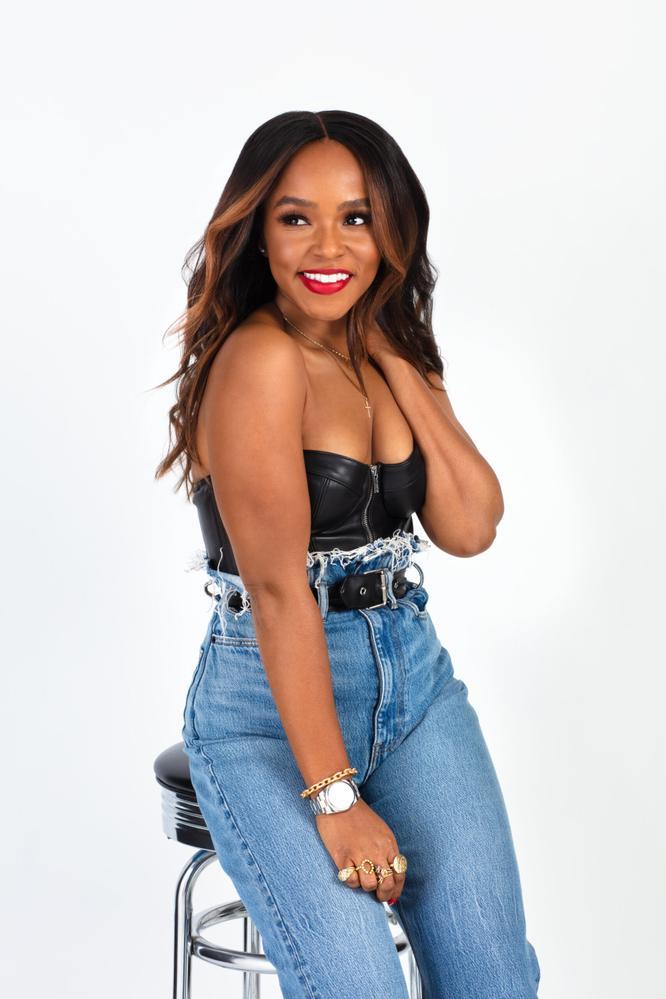 Article continues below advertisement
"It Ain't For Everybody."
"Working in entertainment is not easy. I always tell people it's kinda like being a rapper. You need luck, perseverance, faith, and a lot more to make it." One of the age-old conversations across many industries including media is about work experience. The jobs that pay best require years of it, but how can you gain experience if they don't give you a chance to learn, right? Luckily Gia cracked that code quickly and learned the importance of interning and strategy. When questioned about her views on volunteering or working for little pay to gain experience she said, "People have to know sometimes it's not going to be exactly the pay they want, but is there a relationship or skill they want to gain? Be mindful of how much time you're giving, and everybody has to choose for themselves. But I will say this, really examine the value of what an opportunity can bring. My first internship with Donnie Simpson is what taught me that I wanted to do this, and I didn't get paid a dime."
After interning she simultaneously juggled a few impactful roles like Managing Editor of BlameEbro.com with popular Hot 97 radio host, Ebro Darden, Junior Copy Editor of Essence Fest, and the most demanding one at the time, In-arena Co-host for the Washington Wizards. She was constantly on the go and had very little free time. "Every new level demanded new intention. Back then it wasn't that the responsibilities weren't as real, but they just weren't as heavy on me. Before I was the delegatee; now I'm the delegator. Today, I have to look at things as the CEO of my life."
Article continues below advertisement
How Time Has Changed
Now, Gia runs her schedule and is often seen on popular networks like BET, VH1, and more. And in addition to More Than That With Gia Peppers, she's also one of five hosts on the beloved Black Girl Podcast, a popular lifestyle show she does with a group of girlfriends she met while working at Hot 97. It seems like each project she picks, skyrockets. "My brain is so strategic. I can work through a whole plan in five minutes." Between daily tasks like shooting content, hosting events, and working with her team – who she credits a lot for their help, she has no choice but to think quickly on her feet. "It's really just about managing the incoming tasks, seeing what's realistic and what I truly want and have time to do." She also is not afraid to take a break! As someone who has always been close to her family, she loves working virtually and booking a flight home. For Gia, it's not about telling "the tea" but rather integral storytelling and making an easier path for the women behind her. One way she illustrates that is through her passion for equal pay.
Article continues below advertisement
On Unequal Pay
"It is mind-boggling to me that there are institutions that still think that women are not the heads of households. The wildest part about unequal pay is that women do the same thing as men but y'all think Sallie Mae doesn't call us." While she made sure to mention that she's been blessed to have multiple men in her field and a network of women who look out for her, she still works to make it easier for the next woman behind her. "I'm a huge advocate for fighting and saying what you deserve and [if] it's not the right battle, walk away. And if you have the power to change it, do it so the person behind you will not have to do it."
Through weekly episodes of More Than That With Gia Peppers, she shares important stories about topics like climate change, Black love, veganism, and more. Her authentic and relatable style of discussion has helped launch many healthy conversations and put $4M back into Black-owned media. Popular guests have included Master P, Angela Simmons, Eboni K. Williams, and more. When reflecting on her career journey she says she knows she took the long path, but she's okay with that. "I want a path that my family and I can be proud of. They're so many great reasons why I'm happy to be the voice and co-EP of this show. But one of the main ones is that I started in radio and Dentsu (the co-producing marketing agency) put this on the radio to put more money into Black-owned radio. Radio is how we built community, so for my voice to be a part of a project to put that back into our legacy, is a full-circle moment that I'm grateful for. I was the intern creating scripts and commercials for others, and now my family and friends call me and tell me they hear my voice all the time. That feels amazing."
To check out "More Than That With Gia Peppers" and stay abreast of Gia's multiple projects make sure to follow her on social media at @GiaPeppers.
This article is originally shown in ISSUE 80 for Bleu Magazine