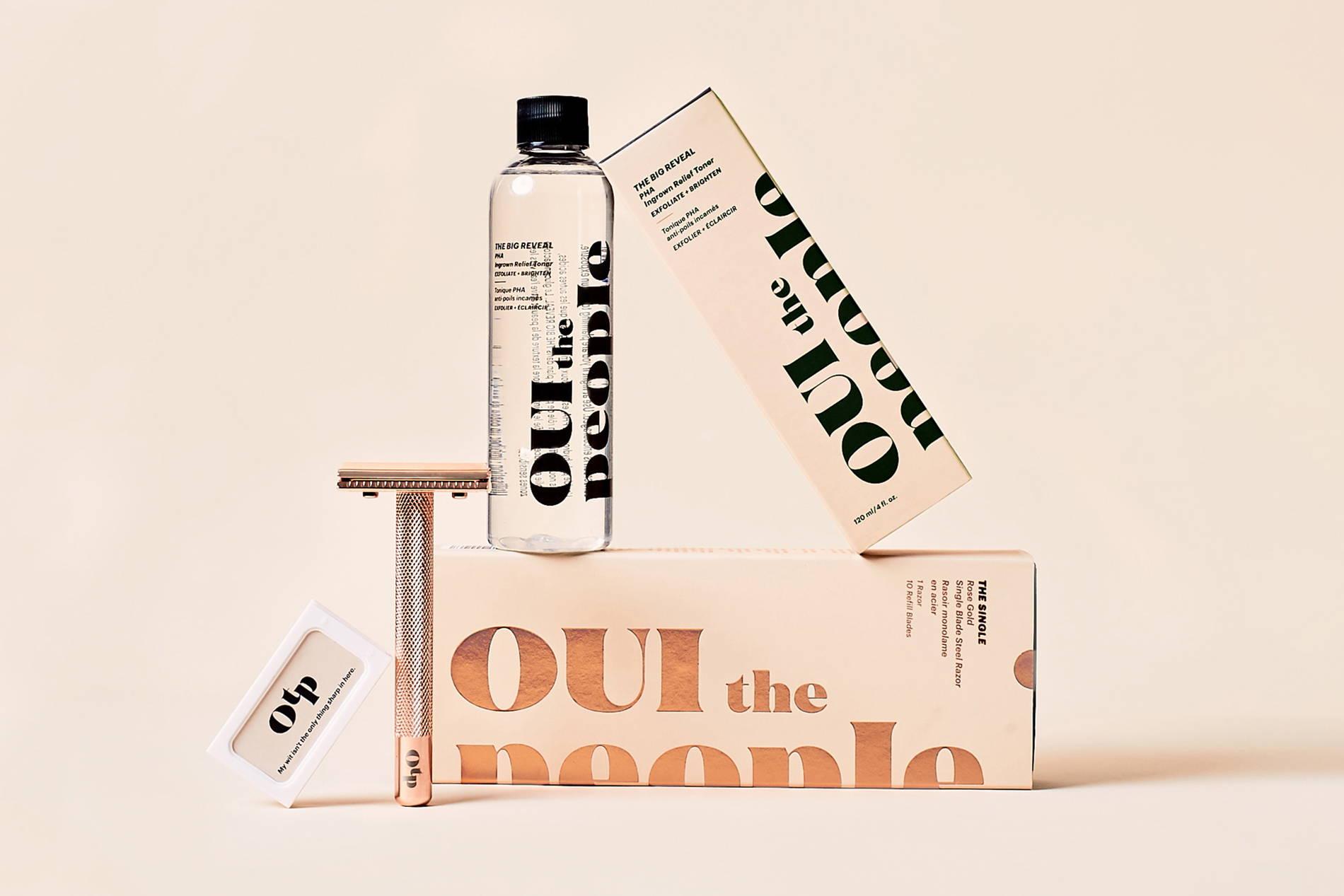 Oui The People Is Here For All Your Shaving Needs
By Elysia J

Jul. 14 2021, Updated 1:02 p.m. ET
Oui The People was first founded back in 2015 by Karen Young. Back then the brand was called OUI Shave. Young first launched her brand with a single product. A revolutionary new type of razor that promises to be non-abrasive.
The product was a huge success. Nowadays there is a waitlist for The Single, a single blade razor that comes in either gold or rose gold made with sensitive skin in mind. It's clear to see why, according to the site…"If you've tried every razor under the sun and come up empty-handed, The Single is here to set things straight. With just one single blade, this razor provides a close shave without all the hair-pulling and razor burn that usually follows, even for those of us with the thickest of curls. Built so that it applies just the right amount of pressure, there's no pressing down or re-shaving involved, either––just a future free from pesky ingrown hairs and irritation".
The brand has since expanded from a single product to an entire line for all things body care. Staying on the theme of shaving, Oui The People has a range for any concerns that may arise during the process. Including a PHA toner designed to help with ingrowns. A hydrating shave gel-to-milk that prevents the skin drying out, and masks specifically designed for the bikini area.

For the rest of the body, there is the Featherweight hydrating body gloss. A perfect mix of beauty and body care the gloss does the skincare work of moisturizing the skin, whilst giving it a desirable glow at the same time. For when you want to pamper yourself there is the Big Mood bath soak. Simply scoop the powder formula into the running bath to release the calming scent of bergamot essential oil before stepping into a tub now filled with skin-soothing ingredients like aloe vera.