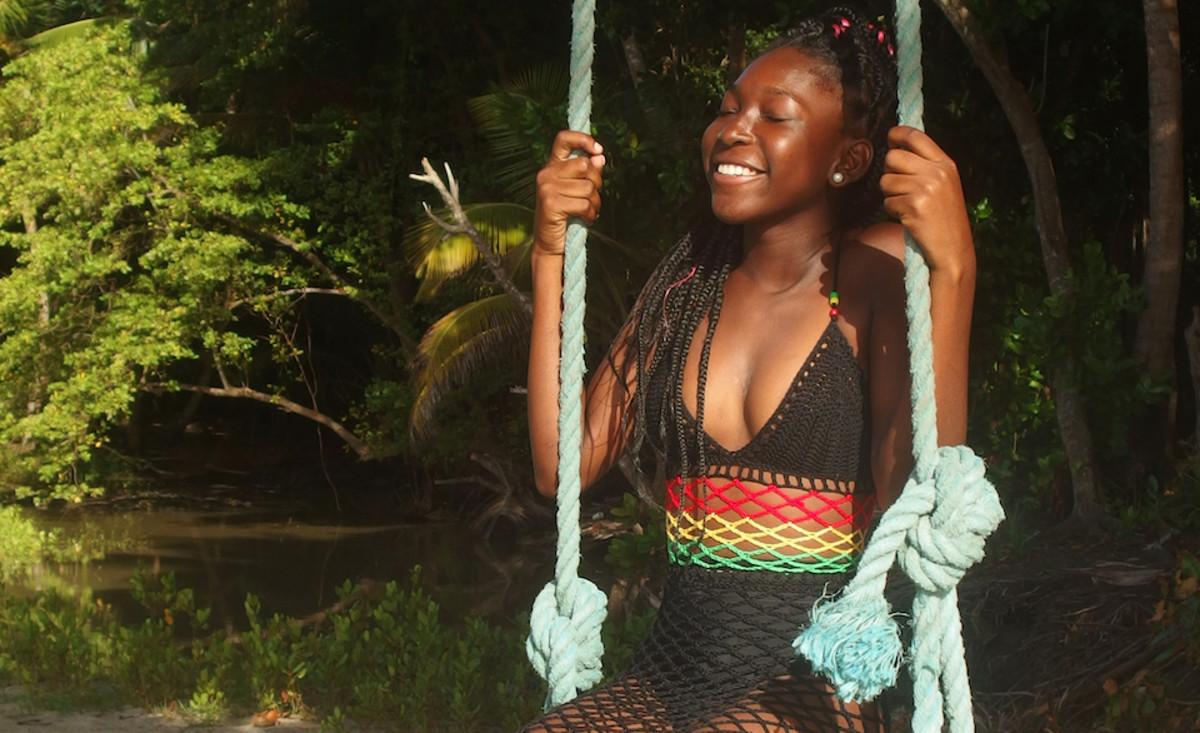 Online Fashion Retailer 'Fashion Nova' Accused Of Replicating Independent Designer
By Claire Concannon

Jan. 16 2019, Updated 7:34 p.m. ET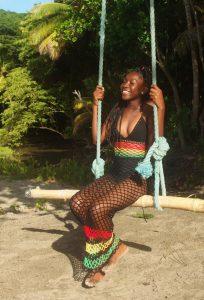 The most googled brand of 2018, Fashion Nova, has come under fire recently from U.K based designer Luci Wilden of Knots and Vibes for copying one of her signature pieces. Luci Wilden began her own brand Knots and Vibes in 2016, she designs and creates all of her own pieces making each one of them unique and so she was shocked to discover that a replica of her 'Skin Out' dress was posted on the popular Fashion Nova website.
Posting on her Instagram, Wilden described her shock and anger in discovering that her own design had been copied detail by detail by the online fashion brand. Not only that but Wilden shares her dismay regarding the cost of production by Fashion Nova to create this design, "[Fashion Nova] have ripped off my 'Skin Out' dress DETAIL FOR DETAIL. I designed the green version of this in 2016 [and] this color in 2017. They've mass produced this with a retail price of [$40]!! That makes their production price around $13, meaning whoever crocheted this was paid less than $1 per hour. Not only are they stealing my design but they're using it to exploit people and profit from it which is the opposite of what [Knots & Vibes] stands for!
Article continues below advertisement
Article continues below advertisement
Wilden began her brand as a self taught designer who creates all of her own looks. She has stated that she doesn't want to outsource production as the costs of her pieces will increase so instead she spends 8-10 hours making her pieces by hand according to Fashionista. Although her pieces have featured in magazines such as Hunger and Notion, and on celebrities like AlunaGeorge and Ella Eyre, Wilden has found it difficult to grow her brand overall as she refuses to have her designs manufactured in Asia, according to Fashionista. After contacting Fashion Nova regarding the situation she was replied to by a customer service rep who stated, "Kindly note that Fashion Nova has different vendors all over the world and they are the ones who get to make the outfits we post on our website. I sincerely apologize for the inconvenience." So basically it wasn't their fault that this was an exact replica of the dress that Wilden designed.
However it is very difficult to claim for copyright of clothing as many of the rules are not clear or are not in place to start with. There aren't a lot of rules in place to stop companies such as Fashion Nova from ripping off smaller, more original brands.