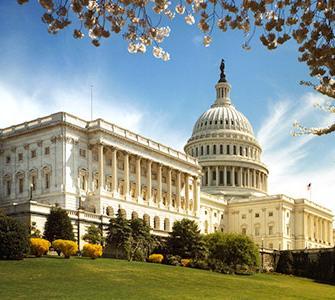 One Week Until Elections: Women Need to Be at the Polls
By Victoria Mickens

Oct. 29 2018, Published 7:10 p.m. ET
By the next presidential election in 2020, the United States will reach only a century since women were granted suffrage (the right to vote) via the 19th Amendment to the Constitution. With the unprecedented number of female candidates up for office during the U.S midterm elections this right is ever so prevalent.
Our country is one week out from midterm elections for the House of Representatives, the Senate, Governorship, and a variety of local positions. With that early voting has commenced and Democrats and Republicans have solidified their closing arguments.
According to The Hill, Democrats' closing remarks to voters are "largely focusing on the key kitchen-table issues of healthcare and the economy." On the other side of side of the spectrum, Republicans are "warning of a dangerous caravan of migrants heading to the southern border, 'mobs' of left-wing radicals, and a biased liberal media generating 'fake news' stories about Trump," The Hill said.
It's pretty ironic to not pay attention to politics because they add too much stress to one's life; given the fact that politics dictate our lives in one way or another. All elections are important and voting is a power and a privilege that should not be taken for granted. Millions who are eligible to exercise this right, choose not to.
Why people tend not to vote:
They are are either apathetic or indifferent, therefore they see no point, don't care about politics or don't think their vote matters.

Registration comes across as tedious, therefore maybe not worth the energy is someone is leaning towards the indifferent side.

Some people do not identify with the dominant parties, in other words they don't feel that candidates represent their views.

Lack of education is accompanied by absence of value placed on politics.
Be sure to check the voting requirements and locations for your state.