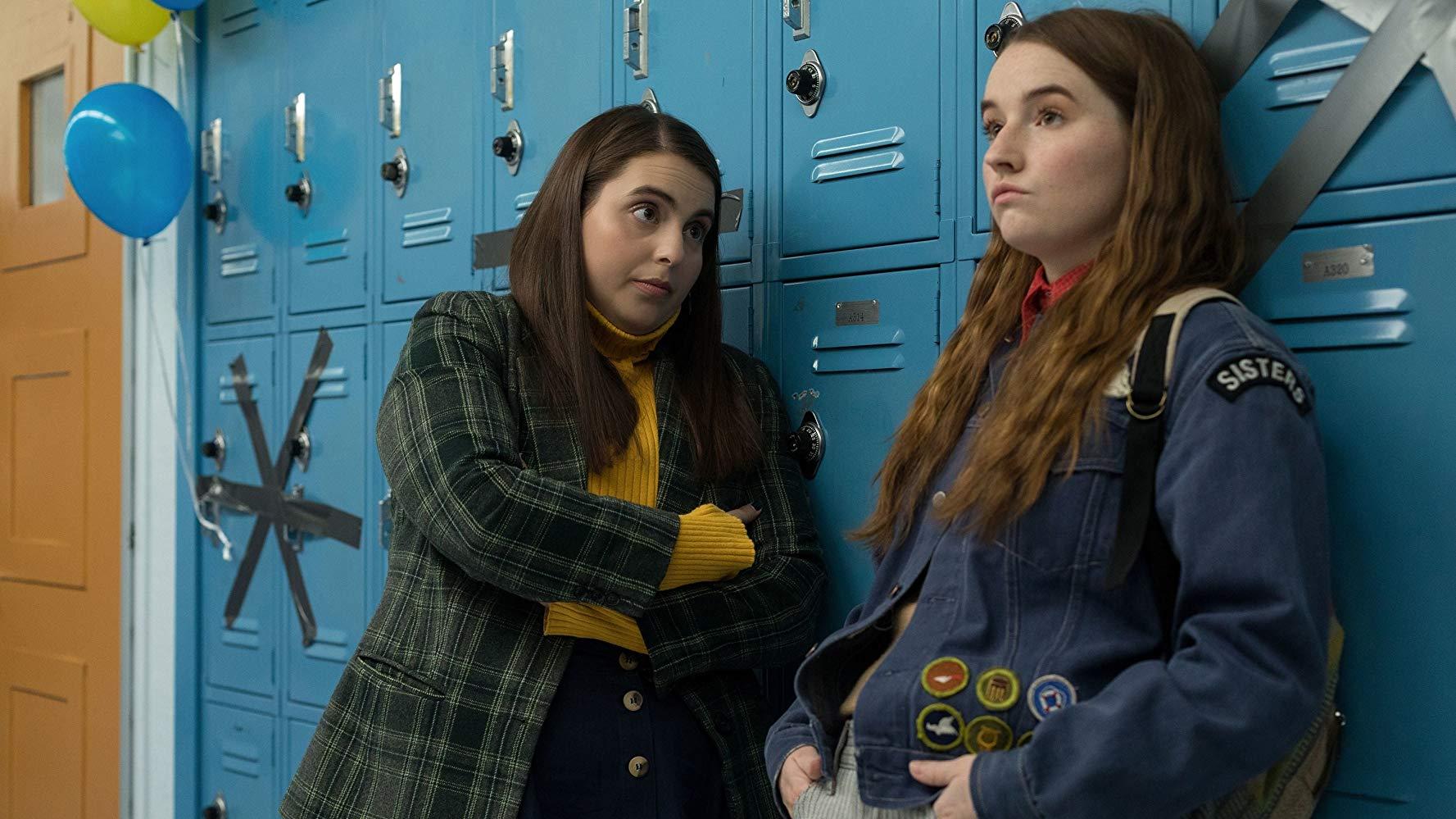 Olivia Wilde Calls Out Airlines For 'Booksmart' Censorship
By Elysia J

Oct. 31 2019, Updated 7:25 p.m. ET
Olivia Wilde has called out airlines for censoring parts of her directorial debut, Booksmart. Specifically, scenes that deal with homosexual relationships and female sexuality.
The film is a comedy following high school seniors Amy and Molly. The pair realize on the eve of their graduation that their dedication to academia lead them to miss out on all the fun. So they try to cram four years worth of high school antics into one night.
The censorship was first brought to public attention by journalist Michaela Barton. On October 27 she Tweeted that Ethiad airlines had cut the scene in which lead character Amy hooks up with a female classmate who is also graduating.
Wilde replied the next day expressing her shock since the scene was both essential to the plot and totally devoid of nudity.
But the disappointment didn't end there as just day later Wilde had the chance to view the film on an unspecified airline for herself. She noted that the hookup scene wasn't the only thing that was cut.
Article continues below advertisement
The edits are reportedly made by third party. The airline Delta (who were also called out for omitting the hookup scene) told Refinery29 that a third party is called in when a film does not meet their content guidelines, but claim that these guidelines do not call for the omission of homosexual content. However a representative for one of the companies that makes these edits appears to dispute this. Jovitah Toh, CEO of Encore Inflight Limited explained that airlines usually have very specific guidelines. He also said that airlines typically work with the third party on the edits.
Article continues below advertisement
Why This Sucks
This is a toxic mix of homophobia and misogyny.
Before anyone tries to come up with a different explanation there's some facts that we should take note of. Firstly, that explicit content of all kinds is not barred on airlines. Michaela Barton noted after her first Tweet that heterosexual sex scene in a different movie was completely uncensored. Olivia Wilde pointed out that the word "vagina" was cut, but not literal f-bombs. Wilde also explained that in her case she had to agree to the "parental advisory" before watching the film. So this is not an issue of keeping things PG for plane journeys. Nor is it a case of protecting unsuspecting passengers from explicit content.
This censorship of Booksmart is just another example of how any expression of sexuality that does not centre the male heterosexual perspective is deemed abnormal and more explicit.