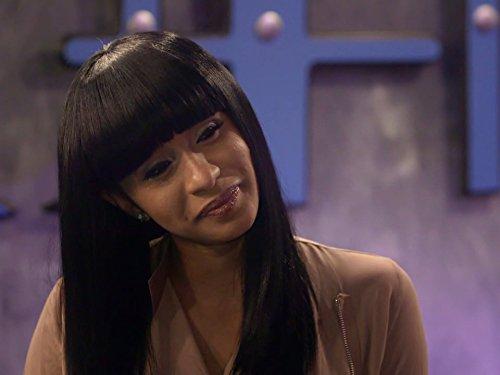 Cardi B Literally told the NYPD to 'Suck a Fart'
By Jamie Rollo

Aug. 22 2019, Published 5:44 p.m. ET
Reported by TMZ, rapper Cardi B told the NYPD to "suck a fart and suffocate on it" after they allegedly pressured a school principal to shutdown a school supply drive hosted by her good friend Star Brim.
Cardi explained in the video that Brim had planned a huge, family-fun event for a school in Brooklyn where they would give out tons of free supplies for the upcoming school year. According to Cardi, the NYPD contacted that specific school's principal and "bullied" them into canceling the event, labeling it as a security risk.
"They didn't give me no information. They did not give my manager no information… She said that [the NYPD] was harassing them and was basically slandering me, so they can't have it no more," Brim told TMZ. "I just feel like at the end of the day it's easier for me to do bad than for me to do good. I'm trying to do good and look what happens."
Cardi B, in defense of her friend, posted a few videos discussing the ordeal. She said, "this is really for the kids. Shorty was really coming out her pockets just to help the community and it was for kids to have a fun, positive day and you know, to benefit the parents with school supplies and many more things. I just find that shit so f***ed up and fuck you and motherf***ing suck a fart and suffocate on it. F*** you!"
Her comments may have been a little harsh, but many people understand where the frustration was coming from. Cardi posted another rant after a second school supply drive was canceled at the Highbridge school in the Bronx.
Her and rapper A Boogie had compiled loads of school supplies to giveaway, and took the day off in order to have some fun with the students. In the video, she explained that the NYPD shut it down for safety concerns yet again. "I don't understand 'cause I was – this week I went to two different hoods, I went to two different projects and everybody was out. There was no smoke, there was no issue, there was no beef," Cardi explained. "It was straight positive vibes only. So, I don't understand how this today would be an issue."
New York's Department of Education is investigating the issue, however, TMZ reports that the event was never canceled but postponed. A representative told the media outlet, "This is a misunderstanding and the event will not be canceled. The Principal of Brooklyn Democracy Academy was not previously aware Cardi B was planning to attend her back-to-school event, and she was concerned there would not be enough security in place. We are working with the NYPD to make sure this event is a success, and they were not involved in canceling this event."