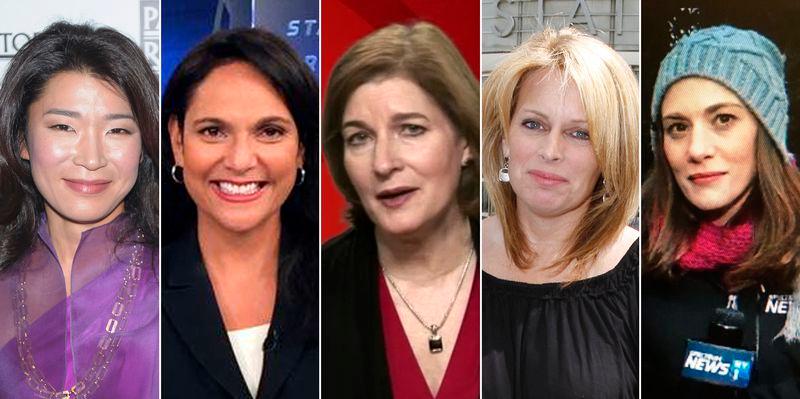 NY1 Anchors Are Suing the Network
By Jamie Rollo

Jun. 20 2019, Published 3:45 p.m. ET
Longtime, female anchors of the beloved local newscast NY1 are suing the network for age and gender discrimination. The case, which has been filed at the Federal District Court in Manhattan, is claiming that the show's parent company is systematically doing away with older, female talent in favor of younger, fresh talent.
NY1, originally owned by Time Warner Cable, was bought out by Charter Communications in 2016. After the purchase, the company began laying off longtime anchors (both men and women), updated sets and graphics, and as the plaintiffs claim, began getting rid of older, female talent.
Ranging from ages 40 to 61, the women suing Charter Communications said that the company began cutting down their airtime, reduced their anchoring slots, left them out of promotional campaigns, and had been ignoring their concerns when brought up.
"We feel we are being railroaded out of the place," Roma Torre, a longtime NY1 anchor, told The New York Times.
"Men age on TV with a sense of gravitas, and we as women have an expiration date."
-
Article continues below advertisement
"Men age on TV with a sense of gravitas, and we as women have an expiration date."
Torre, age 61, said that her three hour, weekday, solo-anchoring time has been cut to one hour. Her co-anchoring time was reduced as well. The women are also upset by the blatant favoring of star anchor, Pat Kiernan, whose salary is more than double than that of Torre's. She told The Times that when she requested to use Kiernan's remodeled studio, they told her to "stop complaining." And, for Kiernan's 20th year with NY1, his anniversary was highly advertised while Torre's 25th year with the newscast received little to no attention.
"It fits the rhetoric of 'These whiny old ladies are complaining again…But this is career-ending, these opportunities that we're not getting," Another plaintiff, Amanda Farinacci, told The Times. "It's always there as a woman… How much longer do I have? Where am I going? Look at Chuck, he's been there 45 years. And people just disappear, like Sue."
Charter Communications is claiming that these allegations are false. Spokeswoman, Maureen Huff, stated, "We take these allegations seriously and as we complete our thorough review, we have not found any merit to them… NY1 is a respectful and fair workplace and we're committed to providing a work environment in which all our employees are valued and empowered."
The women hope going public with the case will help open people's eyes to the issue of age discrimination in the media. "We don't have animosity toward the younger people who are taking our jobs," said Torre. "But they're going to get older, too, one day. And this cycle has got to stop."