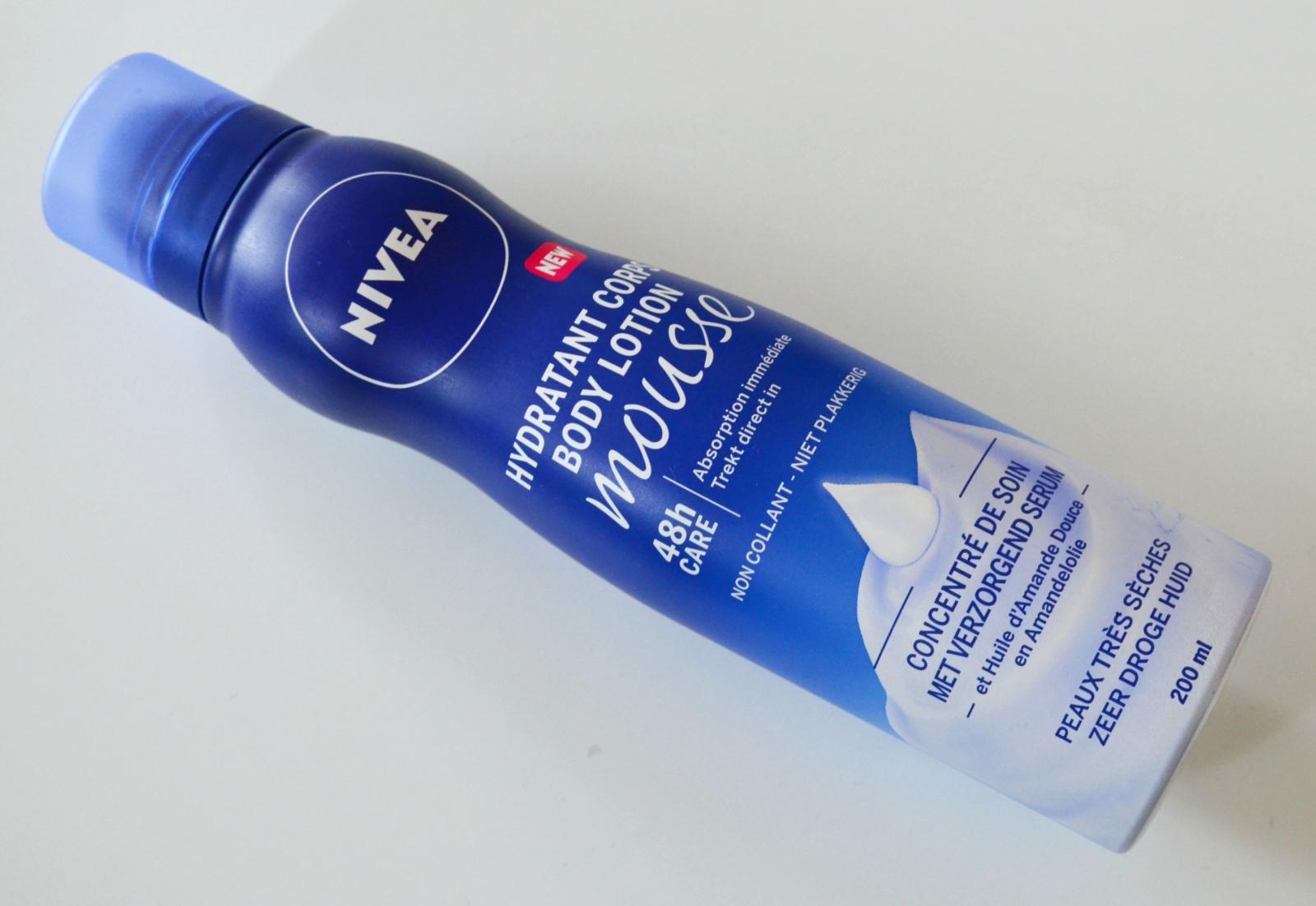 Nivea Body Moisturizing Mousse Review
By Elysia J

Jul. 1 2020, Updated 11:06 p.m. ET
Niveais a household name when it comes to skincare. They made their very firstskin creamover one hundred years ago in 1911. Today they make in shower products, shaving, creams, body creams, andskincareproducts. Across the boardhydration and moisturizationis a key focal point of the brand and its output.
Lockdown has not been a skin-friendly time. This combined with the onset of summer has caused a crisis of dry skin which is why I reached forNivea Body Moisturizing Mousse.
Having finished200ml can over the last few weeks, I feel qualified to give an educated review.
Here are the pros and cons of the product.
Pros
Absorption: The product is a foam/mouse as opposed to a standard cream. This means that it absorbs into the skin much quicker than many other similar body moisturizers on the market.
Scent:Nobody wants a body cream that smells bad, and some people aren't to keen on overpowering perfumes. Luckily the Nivea Mouse has a subtle, but noticeably pleasant almond scent.
Sensitive Skin: As someone with very sensitive skin that often reacts to perfumes and creams I had no issues with this product whatsoever.
Performance:Most importantly, it does a great job of nourishing dry skin. The difference can be felt immediately after application.
Cons
Usage:Whilstmousseis great for absorption, it does mean that you have to use a lot of the product to get full coverage. This ultimately means that it runs our slightly quicker than comparable products.
Conclusion
I would highly recommend thisproduct, and overallNivea productsare a safe bet for those of us withdry and/or sensitive skin. The promise of 48-hour hydration is one that is fulfilled. AndNiveais never one to break the bank.