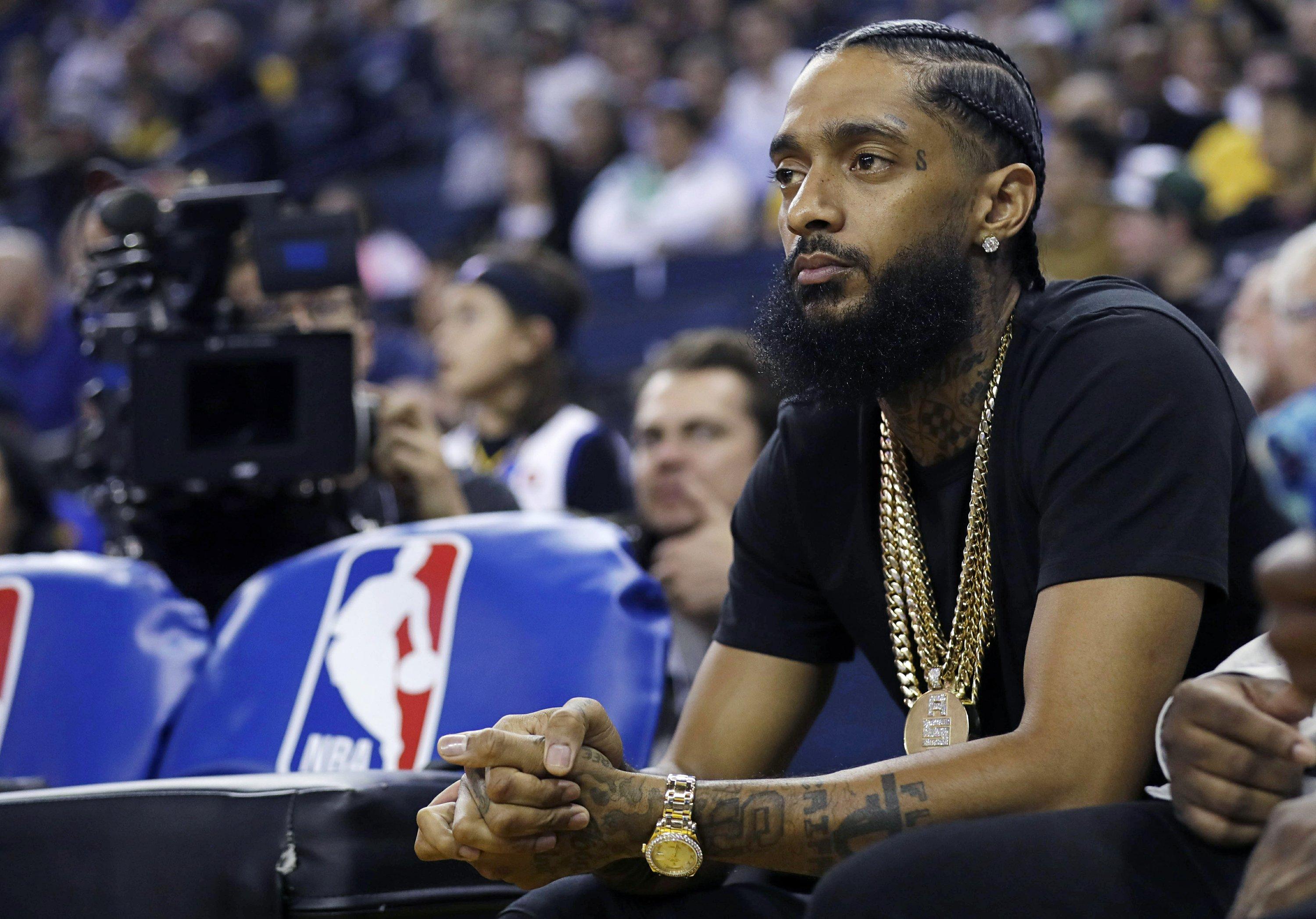 Nipsey Hussle, an Everlasting Legend
By Jamie Rollo

Apr. 2 2019, Updated 3:54 p.m. ET
Acclaimed rapper Nipsey Hussle was gunned down outside his Los Angeles based clothing store on Sunday. Fans and past colleagues are expressing their deep sadness of the rapper's untimely death.
Nipsey Hussle opened The Marathon Clothing Store, an athleisure clothing store, in 2017 in the Hyde Park neighborhood of Los Angeles. On Sunday, he and two other people were shot at in the parking lot of the business. Nipsey Hussle was fatally shot, while two of the other victims were wounded- one taken to a nearby hospital.
Police do not have a lead or a motive, however, according to The New York Times, authorities believe one suspect fled the scene in a car.
Nipsey Hussle made his claim to fame for his three part mixtape Bullets Ain't Got No Game, a project that would lead to recognition and collaborations with numerous big names in rap including Drake and Snoop Dog. A Crenshaw born artist, Nipsey Hussle was always an advocate for his neighborhood and South Los Angeles.
In 2013, he released a mixtape titled Crenshaw, which he released online for free. The 1,000 physical copies sold for $100 each at a popup shop. Jay-Z bought 100 copies for himself. Last year he released his first album with Atlantic Records, Victory Lap. The project was nominated for a Grammy for best rap album, however, lost to Cardi B's Invasion of Privacy.
Article continues below advertisement
"Words can not express our sadness," wrote Atlantic Records on Twitter, "Nipsey was not only one of the greatest artists we worked with but an amazing father and leader in his community. One of the kindest and brightest stars in the universe, he was inspiring to all. We will miss him, his music, and everything he stood for."
Nipsey Hussle and his work will always live on as a notable name in music for the current generation.