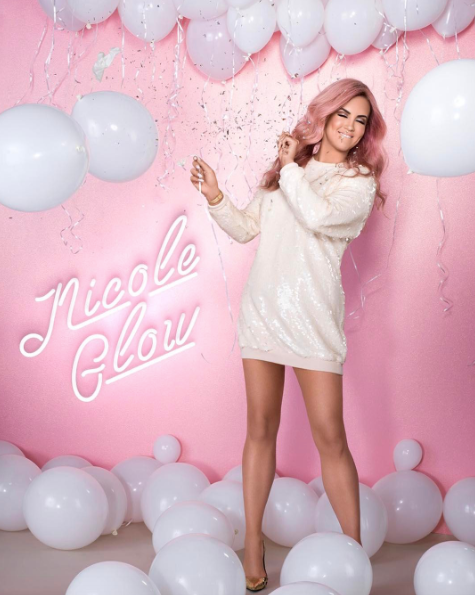 NICOLE GUERRIERO GLOW KIT RELEASE!
By Ebony Allison

Apr. 24 2017, Updated 4:50 a.m. ET
Anastasia is very well known for her brow products, but grew to expand her line from liquid lipsticks, to eyeshadows, and her ever famous Glow Kits. She has previously done collaborations with Maya Mia, Amrezy, Mario Dedivanovic, and now, Nicole Guerriero.
Of course, Nicole chose to do a Glow Kit, as her highlight is always poppin'. And yesterday, she finally gave us a look inside it.
The Palette:
This glow kit comes with six highlights. Ranging from a very white luminous color, to a golden bronze one. Meaning that all skin tones will be able to find a shade that works for them. The names of the shades are: Kitty Kat, Forever Young, Daydream, Forever Lit, Glow Getter, and 143. In case you didn't know, 143 stands for "I Love You." An ever famous saying Nicole has, which she also puts in her YouTube videos.
In a swatch video Nicole did on her snapchat, she showed just how smooth and buttery these highlights are. Barely a brush of her finger over them, and there was extreme pigment revealed.
Don't think you'll use one of the shades? Try using them as an eyeshadow or inner corner highlight as well! They are not restricted to only be used as a cheekbone highlight.
Article continues below advertisement
The Nicole Glow Kit will be released on March 3rd, 2017. So get your wallets ready! It will cost $40 and be available on the Anastasia website.
What are your thoughts on this Glow Kit? Are you loving the unique colors? My favorite from looking at swatches is DayDream, as I have a thing for peachy highlights.
Let us know if you'll be picking this palette up!