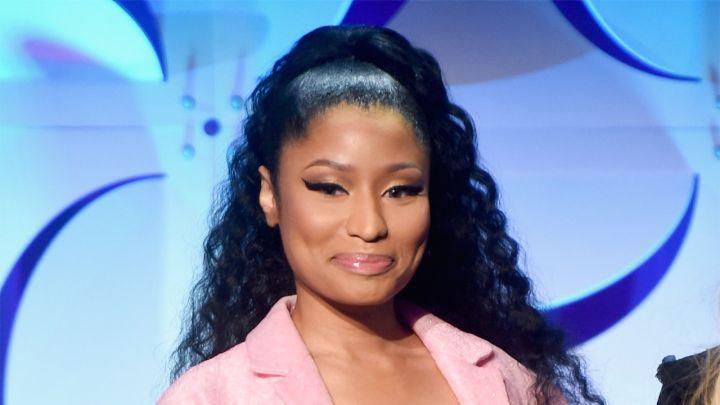 Nicki Minaj Quits BET Award Show After Shady Tweet From The Network
By Ebony Allison

Feb. 12 2019, Published 5:28 p.m. ET
NICKI MINAJ BOWS OUT!
The controversy between Nicki Minaj and Cardi B continues as many outlets have decided to chime in on Cardi's historical Grammy win. This past Sunday, we all tuned in as Cardi B made history, winning the award for Best Rap Album of The Year. While many stood in favor of the bodak yellow rappers win, many questioned if it was actually deserved considering the fact that Nicki Minaj has never won a Grammy with her constant achievements in the entertainment industry. While twitter and ig memes began to pop off downplaying the success of Nicki Minaj, there was one outlet in particular that we were shocked to see join in, BET. Minaj has been an avid supporter of BET since the beginning of her career, so when the tweet came out from the network saying:
Meanwhile, Nicki Minaj is being dragged by her lacefront.
-
Meanwhile, Nicki Minaj is being dragged by her lacefront.
Barbz and The Queen herself had a lot to say.
Article continues below advertisement
Minaj retweeted a screenshot sent by a fan, stating, "Young Money will no longer be a part of the BET Experience or award show.
BET replied with the statement below:
BET loves Nicki Minaj. We have supported her from the very beginning of her career and will continue to do so moving forward. Nicki has paved the way for so many performers and has solidified her place as one of the most powerful figures in the music industry. Unfortunately the respect we have for Nicki was violated by this post that should never have been written. The post does not reflect how we feel about Nicki. And further does not reflect our company values.
We deeply apologize for the hurt, disappointment and confusion that this post has caused. We are committed to doing everything we can to address the situation. We are also conducting an internal audit to assure these types of posts are not published again. We have apologized to Nicki and her team. The post has been removed and we have taken additional appropriate action. We understand Nicki's position and look forward to continuing our dialogue with her. Finally, we apologize to all of her fans. This should have never happened.