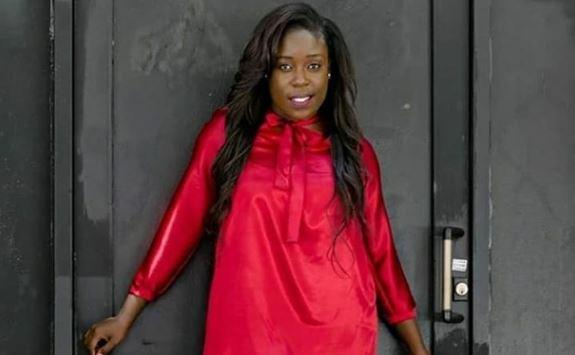 Q&A with Designer and Stylist Ngozika O'keke
By Jamie Rollo

Dec. 5 2019, Updated 10:16 p.m. ET
Ngozika O'keke is rising Nigerian-American fashion designer and stylist. Her L.A-based, socially-conscious, eponymous brand seeks to merge fashion and philanthropy by giving a portion of their sales to support organizations that support survivors of sexual assault and domestic abuse.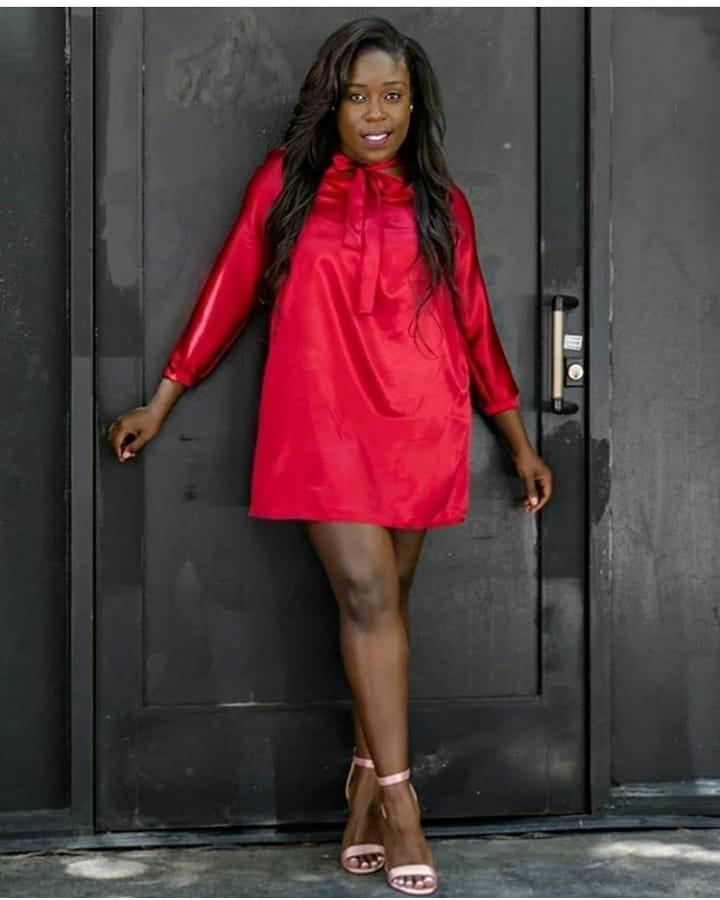 Fashion is an area that you thrive in but were you ever interested in any other career?
If I weren't in the fashion industry, I'd probably either be a full time professor of business, somewhere in med school or maybe politics. That's something I still may delve into in the future, but we'll see about that.
Article continues below advertisement
What do you think about fashion vs style in today's world?
I consider 'fashion' the overall looks that designers present on a seasonal basis. Most times, these things become looks that can go on to be considered 'on trend.' Style, however, is what you do with the fashion. The way you mix and match pieces to convey moods or when someone can look at an aesthetic and think 'oh my gosh, this outfit looks like you,' they are referring to your style. I think right now the fashion industry has no boundaries and that's amazing. No matter your style – grunge, conservative, boho-chic, minimalist. Now is a time to truly express your individual style.
What adversities have you faced being in fashion?
Finding new ways to promote your brand to make sure that it stays in front of people. Clothing isn't something that can be considered inelastic, it's in demand like medicine, food, water. So you have to constantly come up with new eye-catching promotions, constantly design, and just make sure that your team keeps their finger on the pulse of what's going on. Long gone are the days when traditional marketing can be the end all be all.
Article continues below advertisement
What does an average week in your life look like?
I honestly don't think that in fashion there is an 'average' week. Right now, I am designing a forthcoming collection, filing currents orders, creating costumes for a few film projects and scaling my new product: the 3XLCap. My weeks are best described as a chaotic ballet of tasks, meetings, sourcing and phone calls. I always have a to-do list, so that's definitely how I stay organized. In a given week, I'll have a few consultations with either private clients that I'm designing for or with the production teams of the film projects I'm working on.
What are some do's/dont's for those looking to break into the world of fashion? 
Do stay true to your design aesthetic. Lots of times designers may decide to do trendier things because they may sell better, but I recommend designing exactly what you want because your core customer will respect that consistency. That's not to say that tastes can't evolve though…so don't mistake the two.
Do be sure to network and actually let people know what you do! In the fashion business, there is no room for modesty. You just have to know what you're doing, create work that you're proud of, and stand behind that 100 percent. This is your baby, treat it as such. Nurture it, talk about it and continue to grow/improve it.
Don't pay a ton of money to have a website built for your brand when just starting. Get your product out there first.
Article continues below advertisement
Don't neglect the 'business end' of things. Your DBA, tax info, seller's permit etc… All of that paperwork that creatives don't necessarily love, but you have to make sure your paperwork is in order. Think long term and growth.
How do you hope to inspire people through your work?
When people hear about my brand or hear my name, I want them to think about fashion and philanthropy and how these two worlds have come together for the greater good.
I've always known that despite starting my professional career in marketing, I would go full time with artistry and then eventually build other brands around that with the common thread being the social aspects of my businesses. I want my name and my brands to inspire change and give light to the issues that people don't often bring to the forefront and have honest conversations about. Issues like sexual assault, domestic abuse, under-served children, etc.