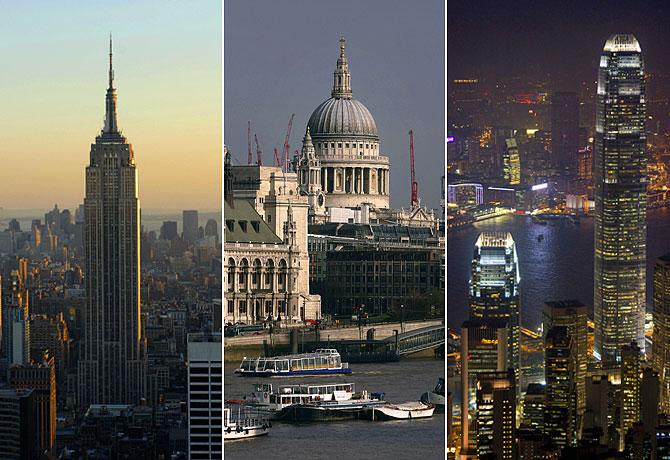 New York vs. London — as told by a Hong Konger
By Ash C

May 30 2019, Updated 8:04 p.m. ET
Globalisation is happening so vigorously these days with accessible smart technology. Sometimes, I feel like all the big cities in the world are just slowly blending together, becoming more and more multicultural and diverse. This is especially true now that people are travelling more; and not just for fun, but also to experience a whole different part of the world by actually living there and immersing themselves in the local culture.
I was born and raised in Hong Kong (852 pride!!), then moved to a small town in Southern England; couple years later, I couldn't stand the boredom and moved to London when I turned 18. Recently, I moved again to New York City. The thing about being a city person and a global citizen is that you start to draw comparisons between places, and there are always similarities.
First of all, and this is what I say every time someone asks me how I'm finding New York — God, your city stinks! When I first moved to London I thought it smelled like piss everywhere, from all the drunk Brits and homeless people. Turns out I was being too hard on my baby London. I would like apologise, officially, to London for ever judging her. She smelled just fine. New York City is so much worse. But obviously, both cities have a huge issue they need to pay more attention to that is the homeless population. A story for another time.
Article continues below advertisement
New York's underground railway system is a mess (no offence), but luckily for me, the one in London isn't that much simpler. So that's comforting? Thanks to technology, my apps plan out my route for me wherever I need to go. I can't imagine how many hours I would have to spend being lost in the underground if not for my smartphone. Interesting difference between the subway and the tube though — London tube rodents are small and almost adorable, they're little hamster-sized mice that mean you no harm; New York subway mouses are…wait, I meant rats. They are proper rats the size of a kitten. Meanwhile, I've never seen a rodent in the Hong Kong MTR. Ah, soz, I'll shut up about my privilege.
The one big similarity I find between New York City, London, and Hong Kong is that people are hella rude. But then that's a city thing, I guess. Hong Kong was colonised by the Brits so I guess it makes sense that people are cold and judgemental, and of course there's the old and toxic East Asian mindset that's passive aggressive and kind of mean. In a way, New York people seem to be straight forward, at least. Too blunt and honest at times, but I like it. I'm tired of overthinking what Hong Kongers and Londoners actually mean. Sometimes New Yorkers are friendly too, probably an American thing. I find New York more diverse and accepting of other cultures than the other two cities I've lived in. I suppose that's why they call it "The Big Apple" — anyone could come and have a bite. Oh, the American dream.