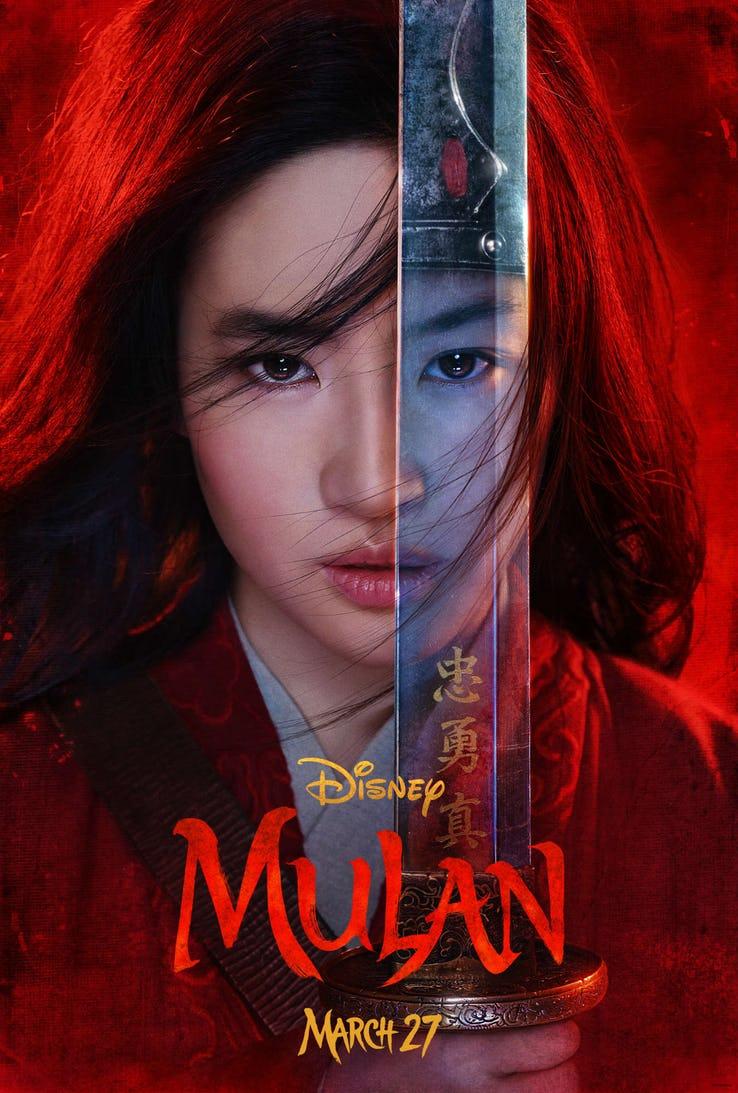 New Mulan Remake Is More Important Than You Know
By Ash C

Jul. 8 2019, Published 10:21 p.m. ET
Unless you were trapped under a rock during this past weekend, you have seen at least something about Disney's new teaser of the Mulan remake, premiering in 2020. Mulan is Disney's only East Asian princess and one of the most strong-and-independent. Instead of adapting directly from the 1998 animated movie, this new live-action remake is more true-to-story as it also takes influence from the original 6th Century ancient Chinese legend and poem "The Ballad of Mulan".
The trailer begins with a matchmaker telling the Hua family that she has found Mulan a good match for marriage, simultaneously reminding our free-spirited heroine of "the qualities of a good Chinese wife": quiet, composed, graceful, disciplined. Well, spoiler alert: Mulan does not conform to your gender ideals. Our wild child of a queen rides a horse like nobody's business and practices martial art behind her family's back. A true feminist icon from waayyy before feminism was even a "thing." An ancient baddie. We STAN.
Article continues below advertisement
A renowned actress for playing period drama roles in China, Liu Yifei plays Hua Mulan, the eldest daughter that disguises as a man to take her sick father's place to serve in the Imperial Army of China to defend the country from Northern invaders (the Huns). The movie also features a lot of ultra high-profile Asian actors, such as Hong Kong's Donnie Yen of Ip Man (2008) and Rough One: A Star Wars Story (2016); the Chinese-Singaporean Gong Li of 2046 (2004), Memoirs of a Geisha (2005), and Hannibal Rising (2007); and Jet Li from Unleashed (2005), The Forbidden Kingdom (2008), and The Expendables (2010).
For once, Hollywood is finally not casting white people as non-white characters. In case you needed examples, we have composed a brief list below:
Scarlett Johansson as Motoko Kusanagi (Japanese) in Ghost in the Shell;
Ben Affleck casting himself as Tony Mendez (Hispanic) in Argo;
Emma Stone as Allison Ng (Chinese, Native Hawaiian, Swedish) in Aloha;
Jake Gyllenhaal playing the Iranian title role in Prince of Persia;
Justin Chatwin as Goku (Japanese) in Dragon Ball Z;
Liam Neeson as Ra's al Ghul (Arab) in Batman Begins;
Tilda Swinton as The Ancient One (Himalayan) in Doctor Strange; and the list goes on…
It is true that in some rare cases, the character's race or ethnicity may not be relevant to the plot and may therefore be interchangeable; but not always. Miscasting and whitewashing "ethnic" characters is inherently toxic as it marginalises and misrepresents people of colour and disrespects the origin of the story. But Disney's 2020 movie Mulan is casted right — a respectful representation of the ancient Chinese tale that shines light on actors of actual Asian descent.
Representation does matter, and we're so excited to see this feminist hero in an accurately casted movie. Mulan is slated for theatrical release on March 27, 2020. Mark your calendar.