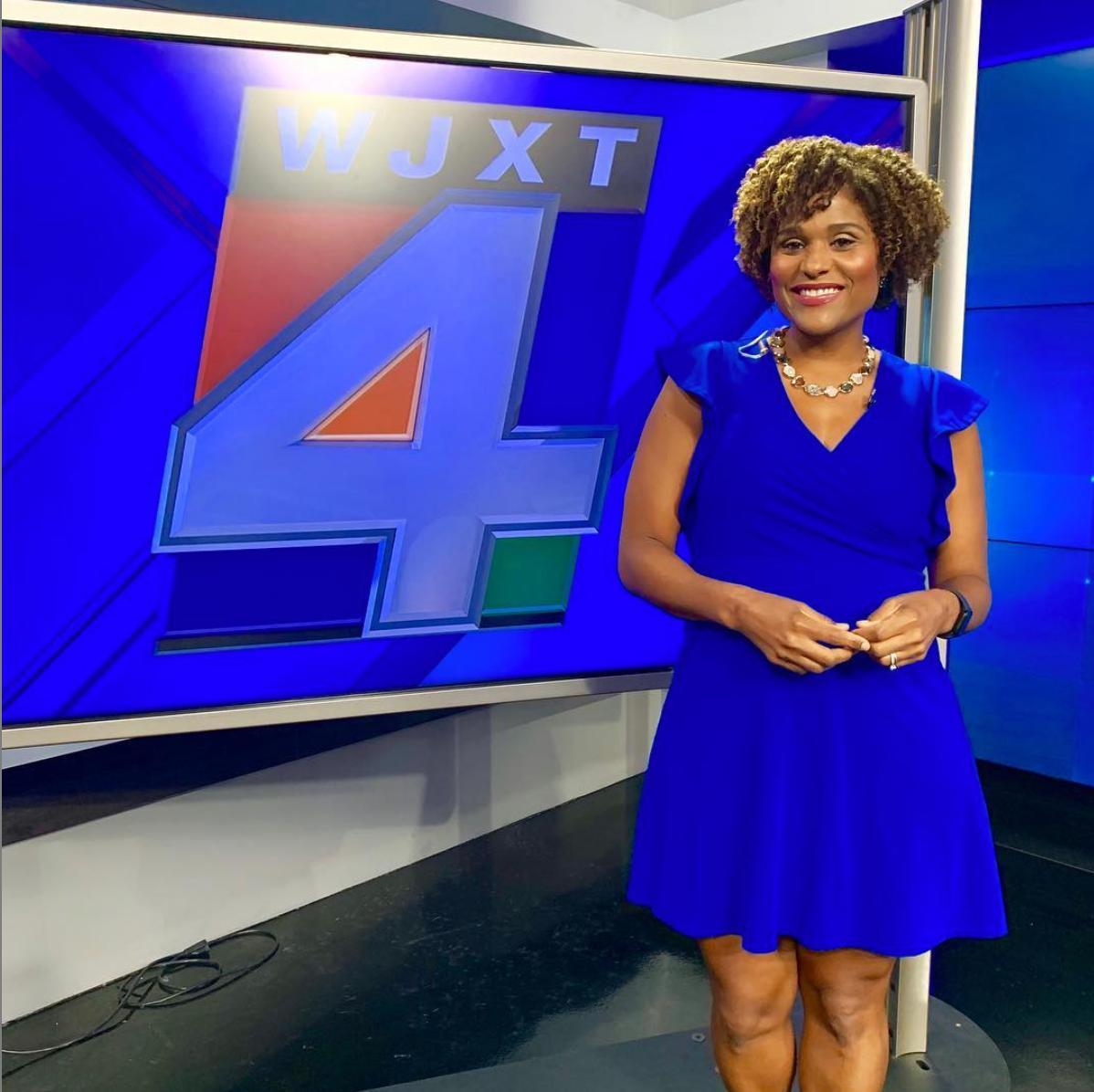 Natural Curls In The Professional World
By Jamie Rollo

Apr. 30 2019, Updated 4:03 p.m. ET
After her daughter claimed she wanted straight hair that mimicked her false wig, Melanie Lawson knew she had to start embracing her natural curls. Motivated by the movement of girls everywhere owning their natural locks, Lawson decided to go au-naturale to her news anchor job and introduce the world to her curls on live television for the first time in 14 years.
"Throughout the years, I've had different versions of the original Jheri curl, a chemical process that gave my hair a loose curl with lots of activators, liquid grease, and 'perms' that actually made my hair straight with a hard chemical that burned my scalp at times and left open sores on my head," Lawson wrote in an essay on Wednesday. "It was just part of the experience – the more burn, the straighter the hair, so it was worth it."
Article continues below advertisement
In an interview with Yahoo News, she explained that while no aspiring news anchor of color was flat out told their natural hair wasn't "professional" enough, it was that it was tough getting a job if they did wear their hair naturally. When she first moved to Jacksonville, where she now anchors on News4Jax, she put in extensions for the job. This worked for her for a long time as it was easier and less damaging than chemically burning her hair.
However, while having straight extensions for a more acceptable look, Lawson began noticing that women everywhere were embracing their natural curls. "Tight, loose, spongy, frizzy, dangling, 'poppin' curls! All of a sudden, women who had endured so much hair abuse were accepting that they are beautiful with the hair that grows out of their head – unapologetically natural," she wrote.
Article continues below advertisement
She ditched the extensions to grow out and embrace her natural hair – but only on the weekends. When she went to work, she would wear a wig. It wasn't until her daughter called her out for it that she decided to wear her curls naturally on television. She had said she wanted straight hair like her mother's wig, but noted that when her mother's hair was curly, they were "twinsies". She wanted to show her daughter that she should embrace and love her natural curls.
This all comes about after California passed "The Crown Act" last Tuesday, a bill that would prohibit any discrimination based on a candidate's hair type. "Many Black employees, including your staff, members, will tell you if given the chance that the struggle to maintain what society has deemed a 'professional image' while protecting the health and integrity of their hair remains a defining and paradoxical struggle in the work experience, not usually shared by their non-Black peers," Senator Holly J. Mitchell stated, "Members, it is 2019. Any law that sanctions a job description that immediately excludes me from a position, not because of my capabilities or experience but because of my hair, is long overdue for reform."
As for Lawson, she received nothing but full support and appreciation from her views for revealing her natural curls. She wrote, "Today WAS a big day. Not just for me, but for everyone who once believed they didn't have a choice."