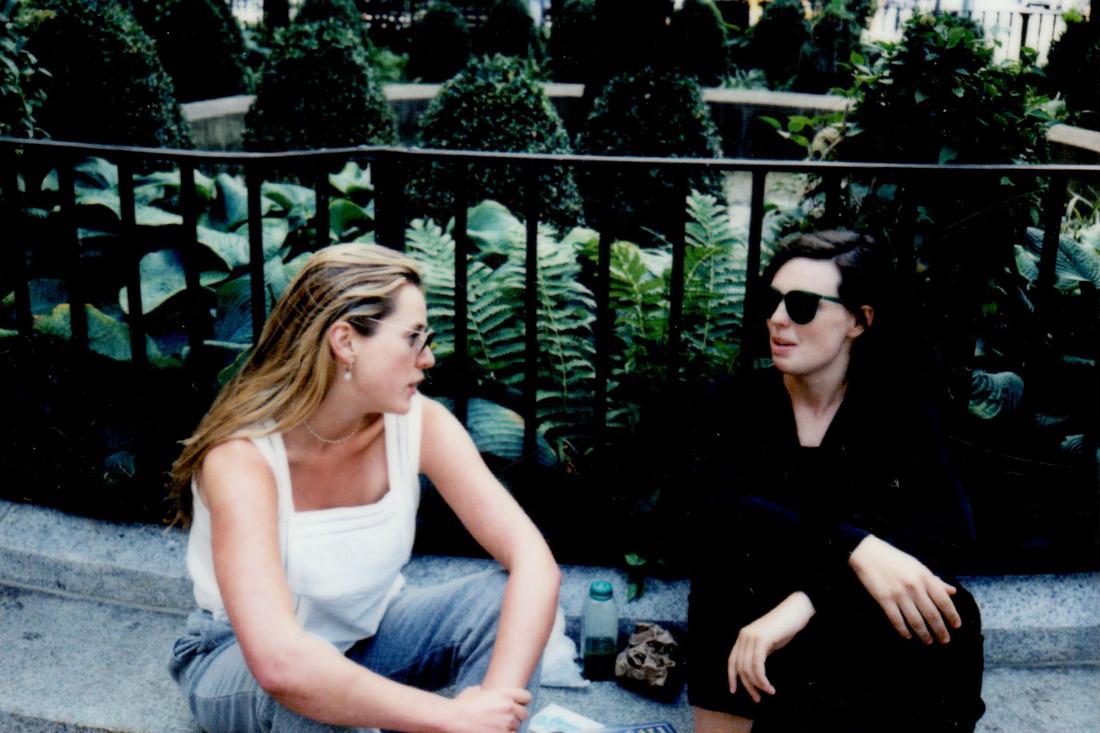 Natalie Beach Tells an Important Tale of Living in an Influencer's Shadow
By Jamie Rollo

Sep. 11 2019, Published 8:23 p.m. ET
Subjectively, Instagram influencers make money off of their lives. Something I've always wondered is how or why certain IG users are able to gain such a large following by sharing subpar photos of avocado toast or beaches. And while most, including myself, choose to hate on them from afar, we can all agree it comes from a place of jealousy. If someone told me I could make millions by just sharing photos of my life, I would 100% take that job no questions asked. Instagram and the culture it has created makes most feel inferior to those who have made unimaginable success on the app. This typical tale was brought to fruition by a previously unknown journalist, Natalie Beach, who wrote a detailed essay for The Cut. Living her life as an influencer's shadow, this writer had felt crushed by the seemingly blessed life lived by her ex-friend, Caroline Calloway.
It is hard to come out of a struggle when the people around you gain success so effortlessly. Beach, who grew up in New Haven, had dreams of becoming a writer. She met Calloway in their sophomore year writing class at NYU. The only reason why Calloway took interest in Beach is because she grew up near Yale University (Calloway's dream school that she never got accepted to and is #stillsalty.)
From there on out, their story was that of a non-complementary friendship. Beach wrote of their friendship from its start at NYU wrapping up with their fallout over Callloway's book. It all started when Calloway decided to brand herself as a travel blogger, starting with Instagram. At the time, Instagram was not nearly as big as it is now. But, Calloway was able to gain 50,000 followers from ending up on the app's "explore page." She posted a picture of colorful macaroons. Beach soon began helping Calloway with Instagram captions and posting. When they were supposed to be exploring Europe, it ended up being a total fashion shoot with Beach being the "unpaid intern." Their trip ended with their non-refundable flight being canceled, and Calloway, who comes from a rich family, paid their way back. Beach could never afford that flight; it cost more than her rent. In return, Beach became Calloway's Instagram voice, helping her edit and create captions full time.
Article continues below advertisement
This is where their friendship became superficial on Calloway's behalf. Because Beach got kicked out of her Gawanas apartment she had asked Calloway if she could sublet her West Village studio for a cheaper price while Calloway was off at Cambridge (because she didn't want an NYU degree on her resume). Calloway, however, revealed that since the cost of gold was decreasing, her family was short on money and she needed to rent out her apartment on AirBnB. She offered for Beach to take on the job of cleaning out the apartment in between guests for $200 a week.
After a rough date night, Beach began to realize the unfairness of it all. Not only had her friend found an idyllic boyfriend, she had been seemingly living the best life. Beach beautifully wrote, "Instead, that morning I had to chew my egg sandwich on the side of my mouth that hadn't been hit, and now I was cleaning an apartment I'd never live in, belonging to a girl I could never be."
That notion is something I think we can all relate to. Feeling inferior and not being able to do anything but wallow in envy. Sometimes, life just seems overwhelming unfair. To make things worse, when Beach decided she didn't want to essentially be someone's maid, Calloway responded, "It's just, you're the only one of my friends who needs the money badly enough to take the job."
Article continues below advertisement
Imagine being told that by a friend who essentially made their career off of your captions. Later on, Calloway hired a manager and scored a book deal. Beach helped her write the bulk of the proposal and suggested a 35 % cut in profits. It was during this time, however, that Beach found out Calloway had a serious Adderall addiction.
The book ended up falling through. Calloway struggled to help write this memoir and Beach ended up writing one-fourth of the manuscript just to reach the deadline. Calloway, however, said she would commit suicide if Beach wrote anymore. Later, however, she posted on IG that she didn't threaten suicide because Beach wrote it but because of her addiction and her inability to write the memoir herself. Nonetheless, Beach backed off on the project.
Calloway later claimed that she didn't want to write the manuscript, not because of her inability to, but because she was supposedly against the "patriarchy" and the "publishing industry that insisted her life story be defined by the men she dated." She ended up owing the publishing company over $100,000 for the missing manuscript.
Article continues below advertisement
Over all of this time, Calloway's Instagram grew in popularity. She currently has over 700K followers that she has recently been sharing the news of this essay with. Prior to publishing the essay, Beach did warn Calloway about it in an extensive email. Now that the essay is published, Calloway posted that she needs to first go over the essay with her therapist to be able to form a response. Beach ends the essay writing, "if it was just money and fame she was after, all she had to do was be quiet and let me do the work… But she had to be the one to tell her own life story, even if she couldn't. Caroline was caught between who she was and who she believed herself to be, which in the end may have been the most relatable thing about her."
What we would never be able to gain from Calloway's social media pages is the deep resentment within herself. Her bio says she's a writer and a teacher, but we know that is not true. While Beach was envious of this influencer who used her inherited wealth to get ahead meanwhile, that said influencer was clearly envious of Beach's intelligence and writing talent. I think the essay is something everyone should read. It shows a deeper understanding of the problem that is facing our generation today. That problem being the obsession with thinking that the grass is greener on the other side, yet we learn time and time again that everyone has their own problems and insecurities.