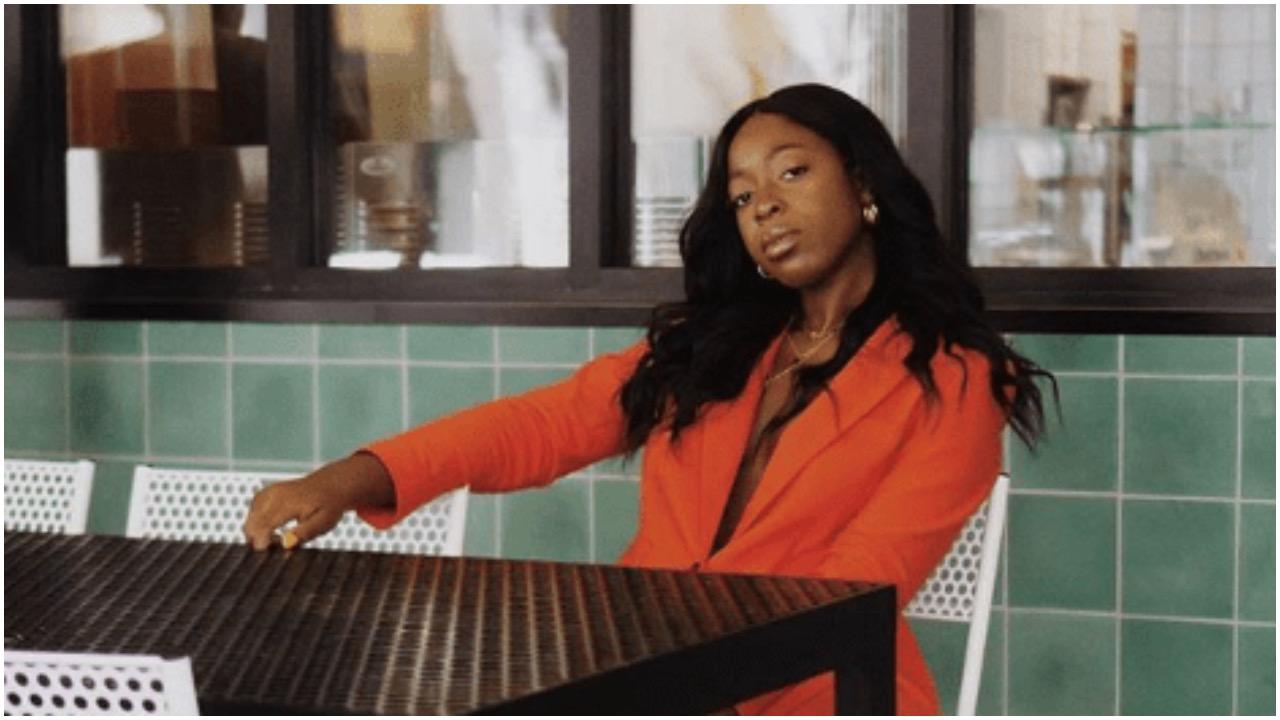 Nana Agyemang is on a Mission to Unite EveryStylishGirl One City at a Time
By Kaylin Young

Jan. 14 2019, Updated 2:46 a.m. ET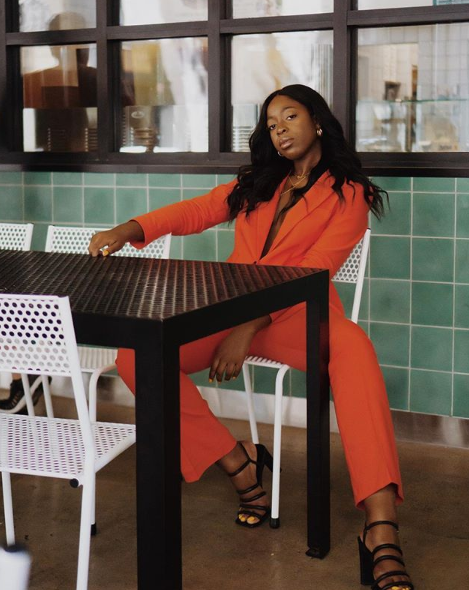 Nana Agyemang is that girl. The EveryStylishGirl founder is the chick whose closet you need to raid, effortlessly documents her "big chop" in a national publication, and meets you like y'all have known each other for ages! I experienced this tour de force in action on Sunday at EveryStylishGirl's Sip N' Slay DC brunch. Agyemang floated around in a pale pink pleated dress and clear heels leading a tribe of melanated boss babes in conversation and community.
On a rainy Sunday, over one hundred women stepped into DuPont Circle's WeWork in their thigh-high boots and full face. The room was full of laughter as women networked with unfamiliar peers and sipped mimosas to the sound of West African beats flowing from the speakers. Sip N' Slay is not only a fun photo op, it is a unique opportunity to network, learn, and eat with old and new friends. When EveryStylishGirl announced they were bringing their signature event to DC, Instagram followers went crazy.
Article continues below advertisement
If mimosas, community, and networking weren't enough, EveryStylishGirl handpicked the perfect panel of style and beauty influencers and entrepreneurs, Toni Whitmon, Tacha John, Donye Taylor, and Beverly Beal. They shared everything – from building a brand while maintaining a 9-5 job, creating a reliable business budget, the importance of negotiation when it comes to brand collaboration and the power in their platforms.
Most people were focused on the panelists, but I was focused on the one who invited the panelists, the one who created this space for women of color to feel encouraged and elevated, the one who effortlessly blended the roles of leader, host, and sister: Nana. Bombshell had an opportunity to catch up with Agyemang to discuss her innovative community, her love of podcasts and big dreams for the future of EveryStylishGirl.
Article continues below advertisement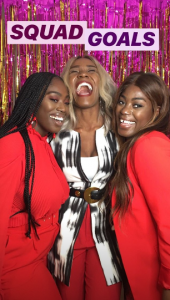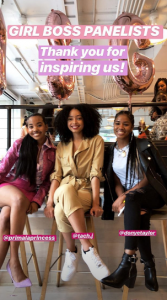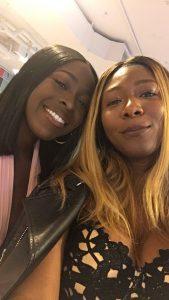 Bombshell: Where did EveryStylishGirl come from?
Nana Agyemang: I founded EveryStylishGirl in June 2016, but it sprung to mind in 2015 and that's when Instagram was started to get hyped. I remember scrolling through fashion and style pages and I loved the looks, but I didn't like that I never saw women who looked like me. They weren't curvy like me, dark like me. I just never felt represented. A few months later, I realized that if they're not going to create a space for me, I'll create it.
Bombshell: Who is EveryStylishGirl
NA: Every girl boss; she's stylish, she's elegant. When you think of the Oprah's, the Issa's, it's that girl who isn't afraid of her ambition and wants to build a community of other bosses. It's those women who are on their way to becoming the next Oprah.
Article continues below advertisement
Bombshell: When did you realize it was more than a side project and was a tool that could bring together stylish and empowered women?
NA: Okay, so there were two occasions. The first occasion was two months after starting EveryStylishGirl. I was getting DMs from tons of women saying, "How do I get featured on here? How can I work with you?" I had about 2,000 followers at that point and I was getting so many messages and I was wondering "do they realize this is just me?" At that time, it was a one-woman operation, but I was getting DM'ed all the time. I realized then that it was bigger than me and that's when I started building a team and bringing on other people.
The second occasion was when we had our first Sip N' Slay in April 2017 and we sold out two days before. At that time, we were in New York City and had 5,000 followers and we sold out a room of 200 women. That's when I was like, "Shoot, we're not only capable of featuring these powerful women on Instagram and online, but we can invite them into spaces to network and elevate each other." When you think of it, who else is bringing together women to network and engage and learn? I can't think of any. Even 29Rooms is great because it brings women together, but with that, it's only a cute photobooth, there's not informative aspect. We included that element with panels and keynotes. I think we nailed it.
Article continues below advertisement
Bombshell: Why is it so personally important for you to unite black women in this way through EveryStylishGirl?
NA: The frustrating thing is that women of color are trendsetters. We are the ones who lead beauty trends, fashion trends, hair trends. Yet, we are not the ones to execute it because often, we're just imitated. There aren't spaces for us to create and lead. There's so very few women of color in the beauty industry. It's not that we don't want to be in these industries, it's because they don't want us in those space. I've been in rooms when people have made it clear that women of color are not welcome. So then there's me and as someone who has quote-unquote, "made it", I thought if I can create a space for girl bosses to network and grow, then I will.
Bombshell: You're everywhere – from DC to New York – so what city is your favorite playground for black female creatives?
NA: I feel like New York City is played out; so I'll say Chicago. There's a lot of powerful women in Chicago like Black Girl in OM's, Lauren Ashe and her best friend, Deun Ivory. They're such amazing girl bosses there and they need a larger community. They're not investing in up-and-coming creatives. Chicago has been through a lot, but it has a rich history and culture. But even when the city isn't investing in up-and-coming creatives, it's still important for black women to create community in cities like that. And then obviously, LA!
Article continues below advertisement
Bombshell: Between EveryStylishGirl to Refinery 29, you are on the beat of everything that affects millennial women of color. What should she be reading right now? Watching? Who should we be following? What are your favorites of the season?
NA: A few podcasts I've been into is "How I Built This" on NPR. Guy Raz speaks to different entrepreneurs – everyone from Bobbi Brown, the founder of Carol's Daughter, Fubu – and they literally tell their stories from beginning to end. He has such a soothing voice and asks such good questions. I always learn something from him, whether it's how to start a business with $20 or the fact that it takes on average eight years to build a successful business. Eight years! A fun one I love is "Jesus and Jollof" with Luvvie and Yvonne! I love them. And then "Oprah's Master Class."
Article continues below advertisement
My favorite publication – besides Refinery, of course – is The Cut. I'm super inspired by their stories and punchy angles. Their stories are always great reads to start my mornings. For news, I watch a lot of CBSN, it's quick news for the night or when I'm getting ready in the morning. Just being alert in every area, whether it's beauty, politics, fashion is important.
Bombshell: If you were to start over today, what would you do differently?
NA: I would say never rush the process. There were so many times I rushed the process with projects or bringing people on. In my mind, I'd compare myself to other creative hubs for women of color and I'd think we're slacking. I'd start jumping on wanting to sell apparel and hats, and we could have honestly invested that into more events. We're at this place now when we're taking time to look back and reflect on what we did well and how we want to move forward.
Bombshell: What can we look forward to next for EveryStylishGirl?
Article continues below advertisement
NA: One thing we are starting is our internship program. We want to eventually build this into a training program for women. We'll be able to give girls access to fashion and beauty events, provide the skills and tools they need when applying to get into the media and beauty industry. Building up their resumes, cover letters, and more to make sure they're successful for these positions.
And definitely, more Sip N' Slays – we want to take that international and into more cities domestically. We just have amazing things coming up.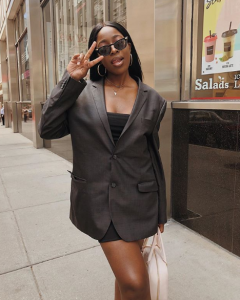 Bombshell: Bombshell is all about driving the culture of dope chicks forward. What makes you dope?
NA: I think I'm multi-dimensional. I'm a West African girl, I'm from Ghana and I tie my Ghanian roots to a lot of what I do. At Sip N' Slay, we had almost all West African beats. I like to feature more West African women and speak on African topics, African-American topics, female topics. I like to speak on what I know. Ultimately, not only am I focused on domestic, I'm focused on how we can intertwine domestic and international to help the women back in my home.