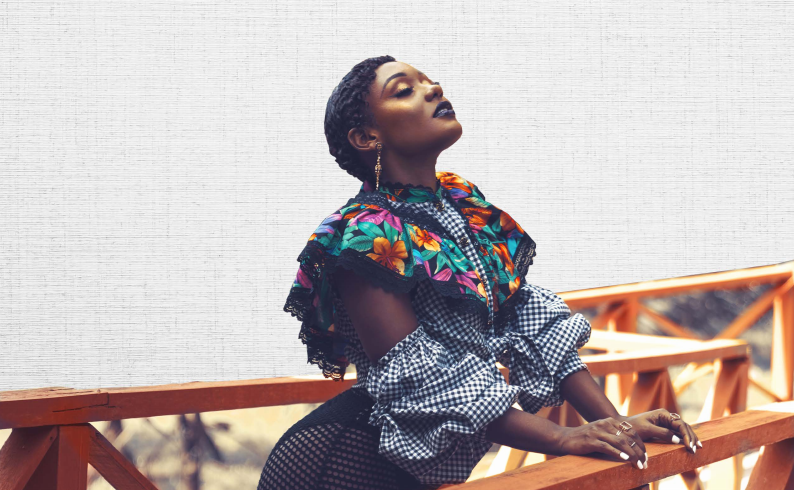 Nailah Blackman Talks New EP, Soca, and More
By Jamie Rollo

Aug. 26 2019, Updated 2:50 p.m. ET
Nailah Blackman is a force to be reckoned with, and plans to take mainstream music by storm by blending her deep rooted soca background, with other elements from her expansive musical taste. "I feel like I have so many different sides to me," she said, speaking about her nine song EP, The Reel, that dropped on August 23. "Growing up listening to so much different music, I just always wanted to do more and go mainstream and do different things."
For Nailah, soca music always played an integral role in her life. Her grandfather, Ras Shorty I, actually invented the genre, which modernized Calypso. "I always felt from a young age that I was doing music because that's just what the Blackmans do; we sing, we write songs, we play instruments – that's what we do," the artist explained. "I think it was when I was about nine or 10 years old, I was like 'you know, I actually really love this.'"
Originating from Trinidad, Nailah's music became increasingly popular in the Caribbean with her breakout hit, "Work Out" with artist Kes Dieffenthaller in 2017. She then began creating even more soca hits, and was even given multiple awards for her success on the Caribbean music scene. This was special for Nailah because there aren't too many females performing soca music.
Article continues below advertisement
"In general, in soca, not a lot of female artists arise. I was actually the first female to come out and be on the scene and doing things in like ten years," she commented. "It's really hard for a female to penetrate the markets."
Nailah, though proven to be a huge success in soca music, is destined for so much more. From a young age, she always ventured into different genres of music from rock to folk to pop music. Something the artist pointed out was that most mainstream pop music contains an essence of soca music. "Drake and Rihanna kind of started where they did what they call 'tropical house,'" she said. "But, tropical house is basically soca music but more pop… So many people have been doing it. The sound of soca is already in pop very much so."
Article continues below advertisement
The Reel keeps a dash of soca, while also exploring fusions in other genres and tempos. Nailah's smooth voice sings over meaningful and inventive lyrics – all of which she wrote herself. "If you're having good energy, and around good people that have good energy – like, creativity will always be fluid."
This new EP is Nailah's way of challenging herself, and to introduce her talented work to a much broader, more mainstream audience. While it may not be in her comfort zone, she is more than ready and qualified to step out of it. "If you're in your comfort zone then you're not doing it right," she proclaimed. "Because, as an artist, you always have to push boundaries and if you stay feeling comfortable then you'll never grow, and you'll never be better than you were before. My goal is always to inspire."
Keep an eye out for Nailah's EP, The Reel, is now available on all streaming services – it is definitely be worth the listen. This talented, young artist is going to be the next big thing in pop music.