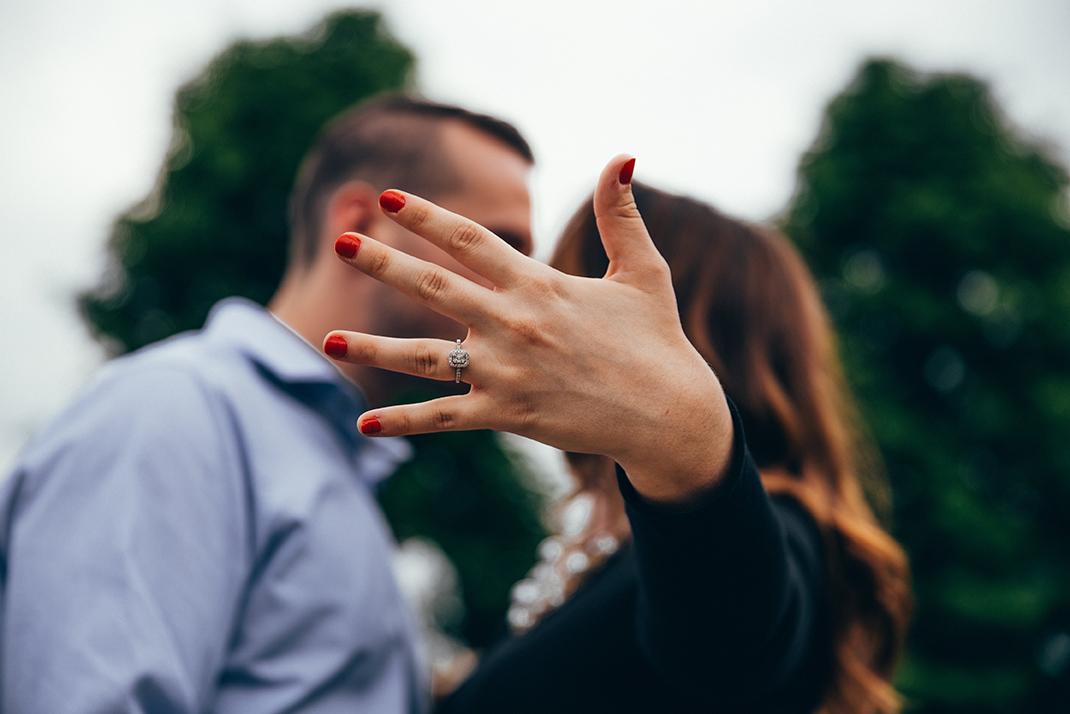 MyRegistry Revolutionizing the Wedding Registry Process
By Merilee Kern

Jan. 25 2019, Published 8:55 p.m. ET
Creating a wedding registry is probably (okay, definitely), one of the most fun aspects of wedding planning. But, with so many registry options out there and amid a diversity of needs and wants, it can be hard to narrow it down to just one.
For example, you may want kitchen appliances from a big box store, but bedding from your favorite boutique. As with most consumers, you likely don't have just one place you prefer to shop. So, how do would-be brides and grooms request items from different retailers without the drudgery of having to make multiple registries?
Consider MyRegistry, a solution through which you can create one online, universal wedding registry and corral items from literally any store. A noteworthy key feature is their "Add to Registry" browser button that connects users with any website, including those that don't have their own registry service, and allows them to add items directly from the product page to their registry.
If you spot an item that's not available online, or you just want the old-school registry experience that, let's face it, it can be super-fun, then the free MyRegistry app is for you. It turns your smartphone into a barcode scanner so you can easily add in-store items to your gift list while you're out and about in the brick-and-mortars.
Article continues below advertisement
Wondering how MyRegistry compares to stores that offer lots of gift registry perks? It's like having your (wedding) cake—and eating it, too! When you create registries with the big stores, you're often given access to special discounts, gifts, and other extras. When you create a registry at MyRegistry, you can sync those other benefit-laden registries to your account so you can manage everything in one place and still take advantage of various deals the stores offer you.
MyRegistry has over 20 major retailers as sync partners, including Bed Bath & Beyond, Macy's, Target, and Pottery Barn. If you're registered at a store that they aren't partnered with, you also have the option to link that registry to your account to make it easier for both you and those on your guest list.
If you're a couple who prefers not to ask for physical gifts, MyRegistry is a great solution for you as well! Their cash gift fund feature gives brides and grooms a tasteful way to ask for monetary gifts that can be used for just about anything: the honeymoon, a down payment on a new house, or even one of those big-ticket items on your registry! It's also a great way to ask for donations to your favorite charity in lieu of gifts.
If you just got engaged and are wondering when is the best time to create your wedding registry, it's surely better to do it sooner than later so your guests have plenty of time to purchase gifts. When you're ready to put the word out, MyRegistry has tons of gorgeous eCards, save-the-dates, and printable announcements.
Article continues below advertisement
And thanks to their wedding website feature, you can easily let guests know about all the big day details, and even leave them a personalized video welcome message.
As a bride or groom-to-be, you'll have a lot on your plate with the wedding planning, so why not let MyRegistry take a load off for you? And when it's time to grow your family, they'll be there for you, too. It's sure to be a match made in Heaven.
As the Executive Editor and Producer of "The Luxe List," Merilee Kern is an internationally-regarded consumer product trends expert and hospitality industry voice of authority—a travel, dining, leisure and lifestyle expert who spotlights noteworthy marketplace innovations, change makers, movers and shakers. She reports on exemplary travel destinations and experiences, extraordinary events and newsworthy products and services across all categories. Reach her online at www.TheLuxeList.com, on Twitter at www.Twitter.com/LuxeListEditor, on Facebook at www.Facebook.com/TheLuxeList and on Instagram at www.Instagram.com/LuxeListReviews.
***Some or all of the accommodations(s), experience(s), item(s) and/or service(s) detailed above may have been provided at no cost or sponsored to accommodate this review, but all opinions expressed are entirely those of Merilee Kern and have not been influenced in any way.***