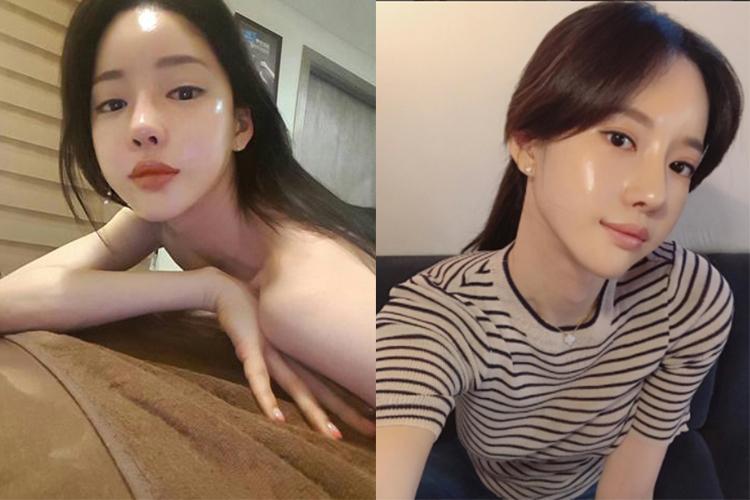 Multiple Step Skin-Care
By Johana L

Oct. 10 2018, Published 6:46 p.m. ET
I'm sure that by now, everyone's heard of the 10-Step Korean skin-care routine that leads to "glass skin." Let's get back on this ride because this could be something that we adopt for life.
Before I even heard of this skin-care routine I was using multiple steps to begin with but upon reading about the Korean skin-care routine I decided to do it morning and night and let me tell you…..it works. It's not about buying all of the recommended products. You can use your own products and substitute a few things that don't work for you. You can even completely eliminate some steps.
Personally, I use cheap stuff because I'm BROKE. The important thing is that you find what works for you.
Here's a breakdown of what I was using when a coworker commented on how my skin looked like I had been going to spa. (Again, I did this morning and night.)
Step 1 – Prep skin – Cleanse
There are 3 steps that go into this and it might seem kind of ridiculous.
Step 1 A. – 1st Cleanse – EltaMD
When I cleansed, I wanted a squeaky clean complexion so this is where I used my most efficient cleanser. In my case, I have acne prone skin so I used EltaMD since it isn't harsh (and it foams!). The instructions even say that if it doesn't foam after 30 seconds the first time, use it a second time. Not gonna lie to you, I got this for free off my sister's boyfriend when he didn't want it anymore. If you think I'm paying that much for a facial cleanser for the rest of my life, I'm not. It ran out so now I'm using Biore's Baking Soda Scrub, but I'm going to continue this skin-care list as if it didn't run out because I loved it and miss it.
Step 1 B. – 2nd Cleanse – EltaMD
SQUEAKY clean. FOAM!!!!
Article continues below advertisement
Step 1 C. – Exfoliate – St. Ive's Green Tea Scrub/Loofah facial pad
I basically used any exfoliator I had at hand, like St. Ive's Green Tea Scrub. To remove it, I used a loofah facial pad to gently exfoliate away the exfoliator. I provided a link but honestly, you could get a pack of 8 or 6 that ends up being cheaper.
Step 1 D. – 3rd Cleanse – NoXzema
I wasn't joking about squeaky clean. My face better squeak. NoXzema's eucalyptus is refreshing and deep cleansing.
Step 2 – Mask – That Green Tea Matcha Mud Mask I totally got for "free"
Now that your pores are nice and open, put a mask on. Anything that claims to remove blackheads and reduce the size of pores is fine.They're all lying anyway. It's 2018, we're not believing anyone out here. You know, you KNOW, those blackheads will be back and your pores will be massive again, but not as long as you keep using these products. The goal is really illusion. I used this Green Tea Matcha Mud Mask because a Facebook ad kept promoting it on my timeline as "free" as long as I paid like $5 for shipping. I'm not trying to buy that at full price so I'll probably just go to multiple Sephora's to get samples of whatever. Also, people seem to love this Aztec Secret huge tub of mud mask. I never tried it myself and my ancestors were Aztecs so I feel like they're lying but it's way cheaper considering the size so I though I should mention it.
Article continues below advertisement
Step 3 – Mist – Juice Press's Rose Water
Now THIS. THIS I SWEAR BY. I worked at Rockefeller Center where they were opening up a Juice Press so they sent out coupons in our emails. It was 50% off 3 items so you know I had to make use of this. I bought a salad, a juice and I thought it was really weird for a juice place to have rose water mist, but I was also intrigued by the fact that I could use this coupon on something that won't be gone in a day so I bought the rose water. THIS STUFF IS AMAZING. I used to think rose water was a kind of a myth when it came to skin-care. Not that I thought it didn't exist, I just thought that everyone exaggerated how good it was. Listen. I was wrong. I now believe that there is a fountain of youth out there and it contains rose water. At $8 and 4.7 Fluid Ounces that's too much, BUT I noticed that they also sell rose infused water as a drink for $3 and at 16.4 Fluid Ounces. The description and ingredients look the same so you know I'm about to reuse my empty spritzer and buy this $3 bottle to refill it. I really adore this rose water spray.
Step 4 – Moisturize – Kiehl's Ultra Facial Cream
After the mist on your face has dried (about 10min), or hopefully your skin has absorbed it, we move onto the cream moisturizer. For this I used one of Kiehl's moisturizers. It might have been Kiehl's Ultra Facial Cream but I honestly don't remember because I have no plans to buy it again. The full-size was too expensive so I bought the sample-size with a friend's discount. It doesn't matter though because, as mentioned earlier, you can substitute any product for whatever you want. It's all about what works for you.
That concludes my personal skin-care routine that garnered compliments that 1 week I stuck to it. Hopefully it works for someone else out there.
Remember: you don't need to break the bank for anything.