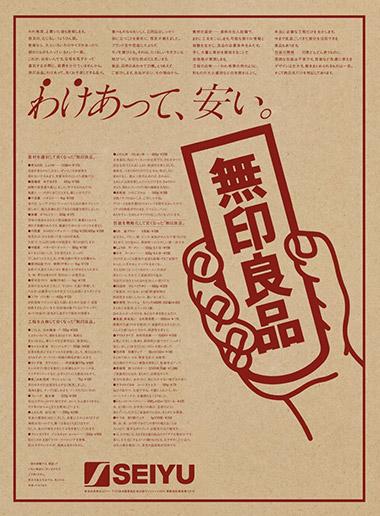 MUJI Hosts NYC Pop-Up to Display Historic Design
By Ash C

Aug. 28 2019, Published 5:29 p.m. ET
Our brother site Bleu Magazine recently introduced MUJI, the Japanese lifestyle brand, to you. Founded in 1980, MUJI is a retail company that focuses on simplicity in everything that they do – most of their products, from clothes and bedding to skincare and aroma diffusers, are mostly unbranded, promoting minimalism as well as genuine quality.
Now, you don't have to travel all the way to Tokyo to experience the iconic Japanese aesthetic. Starting August 30, the unique label will be having a temporary pop-up store in New York City's fashionable Soho area, telling the past, present, and future of MUJI's intricate designs through the display of classic shop items and an exhibition of old and new posters.
Conqueror of East Asian home aesthetics, the famous MUJI is most known for blending a traditional Japanese style into modern innovations. At the pop-up experience, not only will you be able to peek into MUJI's foundation and philosophy, you can also examine late art director Ikko Tanaka (b. 1930)'s work featured on posters from 1980 to 2000. Aside from the oh-so-pretty visuals illustrating the label's design history, the pop-up will also host a screening area where you can watch a film about MUJI's global initiatives such as the MUJI Hotel, MUJI Diner, and MUJI Camp. Classic items will be on display only and not for sale. But most importantly, there will be a selection of homeware for sale, including aroma diffusers, body fit cushions, and storage items.
MUJI's Soho pop-up opens at 545 Broadway, New York, 10012 this Friday and is available from August 30 to January 2020. Store hours are Monday to Friday, 10 am to 8 pm.
Article continues below advertisement