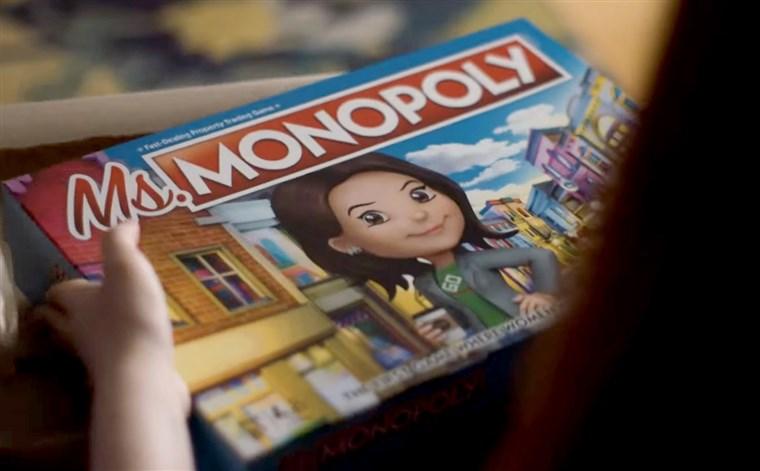 Ms. Monopoly is Here to Celebrate Female Inventors
By Jamie Rollo

Sep. 10 2019, Published 7:01 p.m. ET
The game company, Hasbro, announced their new edition of Monopoly, Ms. Monopoly. Fictionally posed as Mr. Monopoly's niece, the female face of the new board game is pegged as being a "self-made investment guru." The goal of the new game is to invest in female-made inventions rather than properties.
The company Tweeted the announcement with a touching promo video writing, "MEET MS. MONOPOLY! Mr. Monopoly's niece, a self-made investment guru, is here to celebrate women trailblazers and update a few things. It's about time!" The video attached tells the story of three young girls with invention ideas of their own. It starts out with a grim statistic: "women hold just 10% of all patented inventions." It goes on to say, however, that younger women are unaware. It features the three girls discussing how women are changing the world through inventions, science, and more.
Article continues below advertisement
The video ends with each girl receiving the new Ms. Monopoly game with a customized letter revealing each of them were given over $20,000 cash inside the box to fund their inventions. One girl is shown creating an invention that would detect the amount of harmful dyes in sweets and sodas. Another has an invention that will detect lead in drinking water. The last girl has an invention that will detect sinkholes before they collapse.
This announcement couldn't come at a better time. Earlier in the week, Forbes announced their 100 Most Innovative Leaders list and only one of them was a female – and she wasn't even given a picture. Though people tend to deny it, we live in a man's world and this can have terrible effects on the minds of young girls. Ms. Monopoly shows that female inventors, and even entrepreneurs and business women, can and should be celebrated for their accomplishments.