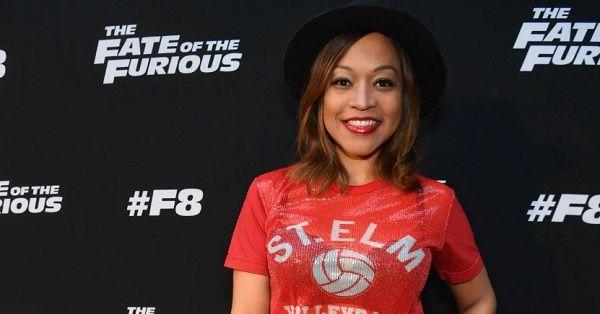 Monyetta Shaw Talks Her New Book
By Elysia J

Feb. 5 2021, Updated 8:58 p.m. ET
Bombshell: When did you first know you wanted to write?
Shaw: My first book was self-published through my publishing company, The Evan Grace Group, in 2013. That book was inspired by my daughter Madeline-Grace. I'm all about legacy. We couldn't find a lot of faces that look like us on the shelves. It was super important because representation matters. I wanted to empower my kids and show them that they could be what they wanted to be and accomplish anything. What better way than to see themselves or someone that looks like them in a children's book. So that's what inspired me to write. My second book was titled Bigger Than Me. That was written right after a very public breakup from their father. Honestly, it was so therapeutic and it helped me get through some of the lowest moments. And to help me get it out there and be vulnerable and just tell my truth. So that's what inspired me to write.
Bombshell: Tell us about your latest book.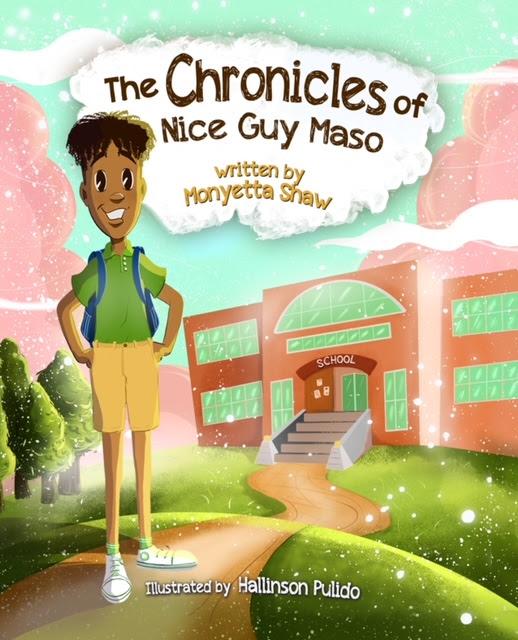 Shaw: Maso is my son's nickname, his name is Mason Evan. He's super kind. Both of my kids are. And smart. I feel like he feels when I'm not having a good day. I can be looking crazy and he'll come in like 'Mom you're so beautiful' and just lights me up and keeps me going. It's like he can sense when someone is down. So he was in the elevator with my fiancé one day and he gave the other guest with us a compliment and my fiancé was like 'you know what you're a nice guy Maso.' Since then, the name just stuck with him. I wanted to write this book earlier because obviously I had Maddie's book before he was born and along comes Mason and he's like 'mom where's my book?'.
Article continues below advertisement
But you know life happens and I thought it was more important to get out the positive co-parenting book. That's my third book Keep It Classy: Positive Co-parenting For Unstoppable Moms and Devoted Dads. The forward was actually written by their father Ne-Yo. I thought it was super important for the space that the world was in at that time to say, 'you can get along, it's all about the kids.' So it was kind of on a delay. But it was just time. I buckled down. In quarantine, we all had a lot of time in the house. I was just like no better time than now.
I started writing The Chronicles of Nice guy Maso and Mason got to help. He brought up scenarios that could happen at school or some that did happen. It speaks on kindness. It's perfect timing as well because you look at the world right now and people are doing not so kind things so the book teaches the simple thing of being kind. Kindness, courage, inclusion. And just showing love and spreading love
Article continues below advertisement
Bombshell: Who did the artwork?
Shaw: This is the first book where I partnered with another Black-owned publishing company, it's called Mynd Matters Publishing. They actually have a group of illustrators. So we went through and we picked the one that we thought would be a good mesh and she's amazing. Her name is Hallinson Pulido. Everything was so perfect, the colors just popped. Their father created the characters for my first book The Adventures of Maddie. He drew Maddie's character and he also was able to draw Mason's character. We sent that to the illustrator, and pictures of Mason and that's how they came up with the character. So it's super, super cool.
Bombshell: Can you talk about the song that's joint with the book?
Shaw: My kids, oh my gosh. Since I can remember they made everything into a song. They wrote their own lyrics. They would hear a tune and start doing these advanced arrangements and I'm like 'oh my goodness.' There was no denying them when they were like 'I want to do music' or 'can I please get in the studio?' So it kind of just fell on their laps. This amazing artist named Donny Arcade is close friends with my fiancé. So we all connected. Him and Mason created this amazing song titled "Nice Guy Good Guy."
Article continues below advertisement
I feel like it's the theme song to the book. It's so cute, it's so positive. And you know we need that positive energy right now. We need words of encouragement. You know nice is the new cool. That's a quote from the song. It's cool to be nice, you know. Mason is bringing it on it, and Maddie has a little part where she's singing on the hook. It's amazing I'm so proud of my children and their Dad is proud. Their soon to be bonus Dad is proud, bonus Mom is proud. The entire family is so proud and it says a lot. I'm super excited and I cannot wait for you guys to hear it.
Bombshell: Did the kids have fun making the book and song?
Shaw: Absolutely 100 percent, so much fun. My daughter has been writing a song. She's like 'ok now I need one to go with my book.' Just last night she was in the bedroom writing, and it was really good. So they absolutely enjoy the creative side. They are definitely talented creative beings.
Article continues below advertisement
Bombshell: What do you think is the best way to inspire creativity in kids?
Shaw: Don't limit them if they're showing interest in something. I put them in piano at age four or five. They loved it, they were fine with it. It stopped during the pandemic but we're gonna pick it back up. And Mason is like, 'I want guitar lessons.' As soon as his dad heard that we went and bought Mason a guitar. Just fostering whatever it is that they show interest in, as soon they show interest in it, go for it. Encourage them to write definitely, and reading, reading is a big part too.
Bombshell: Where can people find the book?
Shaw: It's already out. The day it came out it reached number one on the new releases of kids books on Amazon. So I'm super excited about that. You can find it anywhere that books are sold. Amazon, Books-a-million, Barnes & Noble. The single is also on all platforms of music and we are shooting a video soon. We have an animated video that's out on YouTube already.