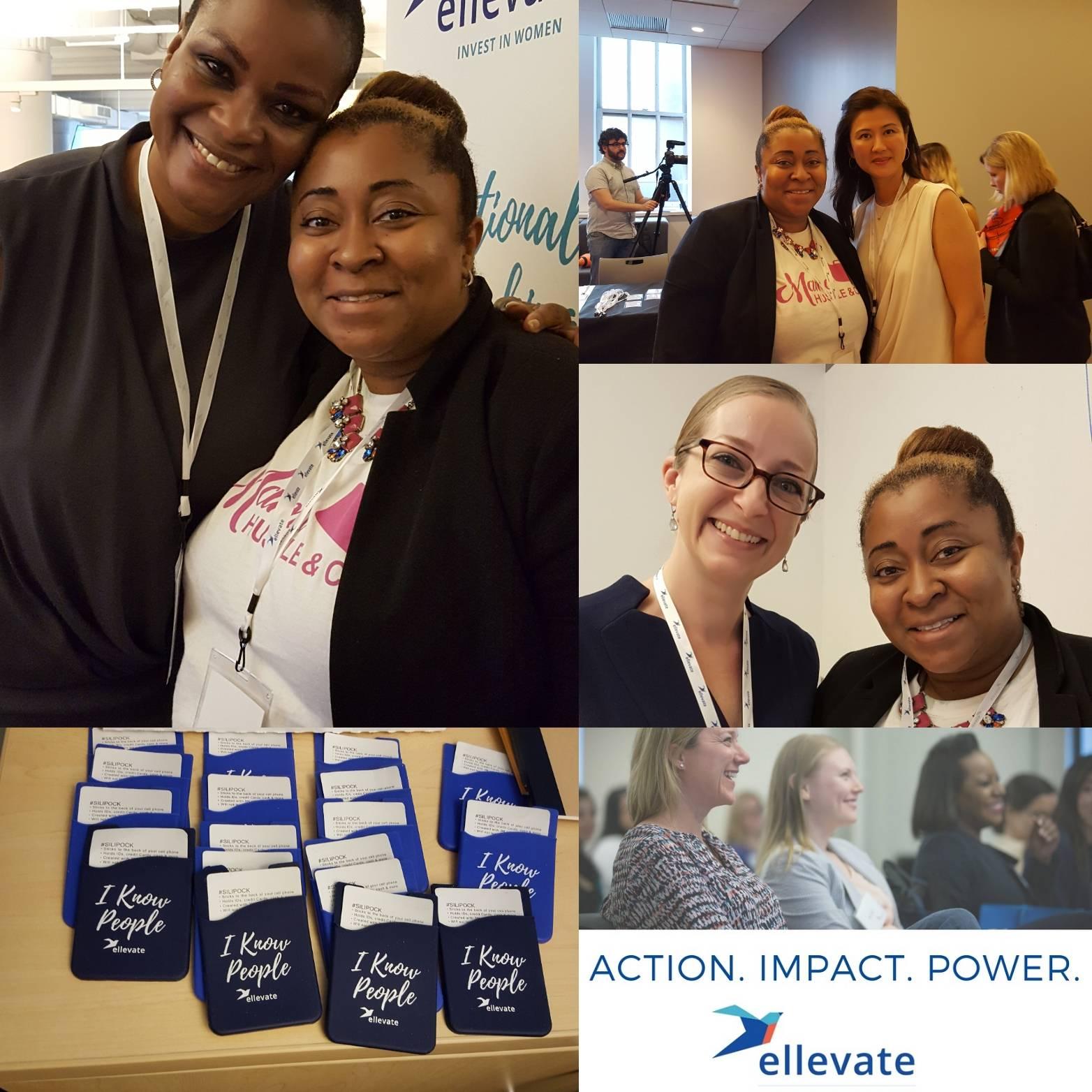 #MobilizeWomen Summit Takes Over NYC
By Rhamer Bernardez

Jun. 21 2017, Published 5:18 p.m. ET
The Ellevate Network is holding a summit this week in NYC to empower women in business by bringing in strong and determined women such as MMA fighter Michelle Waterson, director of technology at Citibank, Karen Potter, and social entrepreneur Dr. Angelica Perez.
Ellevate Network is a company that invests in women in the workplace who are trying to better themselves and their business. From media outlets to non-profit organizations, Ellevate works with women to ensure that gender equality and diversity are focused on in order to create a better working environment.
Their Mobilizing the Power of Women summit has kicked off this week with special guest speakers.
UFC fighter, Michelle Waterson, joined Ellevate at a panel and talked about fighting to be on top, "If you want to be a champion, you have to be comfortable in uncomfortable situations."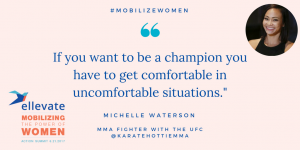 Article continues below advertisement
Waterson is ranked #7 in the UFC Strawweight Division and a full-time mother. She juggles her passion for kickboxing and raising daughter Araya. It may seem like a lot for people, but Waterson manages to find her inner strength and confidence to continue on her journey.
"The only way I have 100% confidence in myself is if I put in the time and work to prepare myself," she told the crowd.
Karen Potter, the director of technology at Citibank talked about building and working with a team to create something new, "For me, creativity is about finding complementary skill sets & building teams with all sides covered."
Aside from being a director at Citibank, Potter recently became an executive board member of the Brooklyn Community Pride Center.
Dr. Angelica Perez, founder and CEO of Latinas Think Big, joined Ellevate to talk about diversity in the workplace. As a woman who connects Latinas across the country to strive and work with one another to build a better working environment, Perez's take on leading women is empowering.
Article continues below advertisement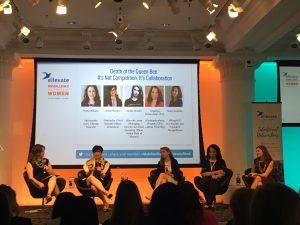 "Mentorship is not gendered, you don't need to just look for women," she said talking about young women who are looking for mentors in the work environment or in their life.
Perez also tells companies to, "Offer women an opportunity to connect to the resources, networks, funding they might need," in order to allow themselves to grow.