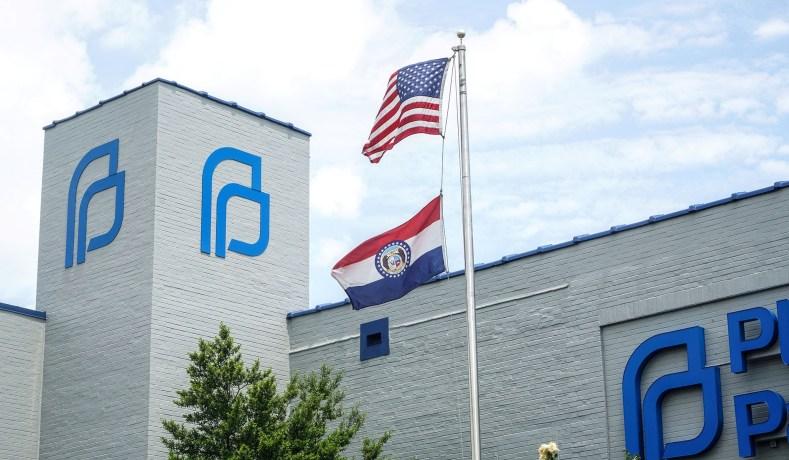 Missouri Set To Lose It's Only Abortion Clinic
By Elysia J

May 30 2019, Updated 8:05 p.m. ET
The state of Missouri is the 18th most populous state in the country, and spans over 70,000 square miles. But it has only one abortion clinic, which is expected to close it's doors on Friday the 31st of May.
The plot to close the St Louis Planned Parenthood Clinic began in March. State officials initiated an audit of the clinic and claimed to have discovered "deficient practices." Neither the clinic itself, nor interested media outlets have received any clarification from the Missouri Department of Health And Senior Services on what the practices are.
The clinics licence to provide abortions is set to expire at the end of the week. So a suit was filed on Tuesday the 28th of May, resulting in a hearing which will determine if the clinic is allowed to continue providing abortions. If the hearing does not rule in favour of the clinic, Missouri will become the first state in the country to have no abortion providers.
It is clear which outcome Governor Mike Parsons is hoping for. In a press conference on Wednesday he cited the so called "deficient practises" and asserted that it would be "reckless" to allow the clinic to continue providing safe and legal abortions to women.
The suit filed by Planned Parenthood points to the refusal to renew the licence and the audit that preceded it, as deliberate attempt to subvert the process in order to target the clinic. "DHSS now is attempting to shut down [the clinic], by unlawfully conditioning a decision on its routine license renewal application on completion of a supposed 'investigation' of a patient complaint."
Article continues below advertisement
…"These politicians are passing law after law to intimidate women—including laws that would allow women to be investigated for miscarriages—and criminalize doctors—including the law just signed in Alabama that could impose a life sentence on doctors. Missouri's governor just signed an extreme ban into law, but he is not waiting until the law goes into effect: his administration is ending access to safe, legal abortion care. Planned Parenthood will not stand for this."
It is clear from recent events, that Roe Vs Wade does not provide the certainty that many presumed it did. A supreme court ruling won't stop Republicans from trying to strip away women's rights. They are using tactics that are technically within the law to try to shut down clinics, until abortion is legal in name only. And many have predicated that this most recent fetal heartbeat ban, is designed to be struck down by lower courts, so as to prompt a review of Roe Vs Wade in the Supreme Court now that more of the seats are filled with conservative judges.