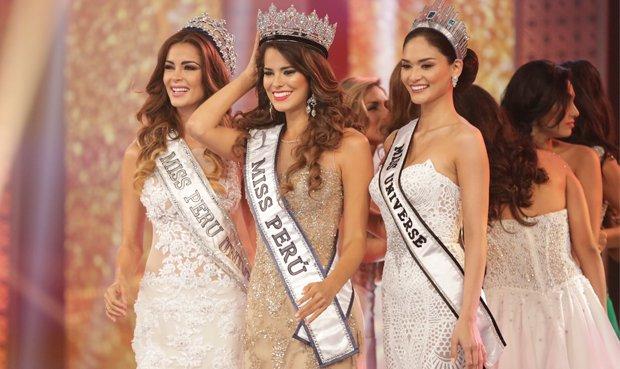 Miss Peru Contestants Take A Stance Against Femicide
By Michelle

Nov. 4 2017, Updated 7:34 a.m. ET
Out of the 25 countries with the highest femicide, 14 of them are from Latin America and the Caribbean, according to a 2016 Small Arms Survey. The Gender Equality Observatory for Latin America and the Caribbean of ECLACT reported 1,903 women killed in 15 Latin American countries and three Caribbean in 2014. During this year's Miss Peru pageant, 23 contestants shared statistics on gender induced violence in Latin America instead of the expected body measurements.
Camila Canicoba from the Department of Lima, the first to announce her measurements, said "my measurements are 2,202 cases of reported femicide in the past nine years in my country". Kelin Rivera of Arequipa closed the lineup of statistics and said: " my measurements are: 6,573 cases of violence against women have been registered in my region." These women exposed the violence against women and young girls in Latin America. According to the contest's organizer, Jessica Newtown,five out of the 15o women who entered the contest were experience sexual violence.
From this, it seems that beauty pageants are new platforms for activism and they are not one to go unnoticed. Around the world, young girls looks to pageant contestants and the women of Miss Peru were exemplary in showing the realities of society. If more pageants become platforms for awareness, real change can be enacted. In an environment where value is highly placed on beauty and body image, it shows young girls that they are worth more and can make a mark in society.