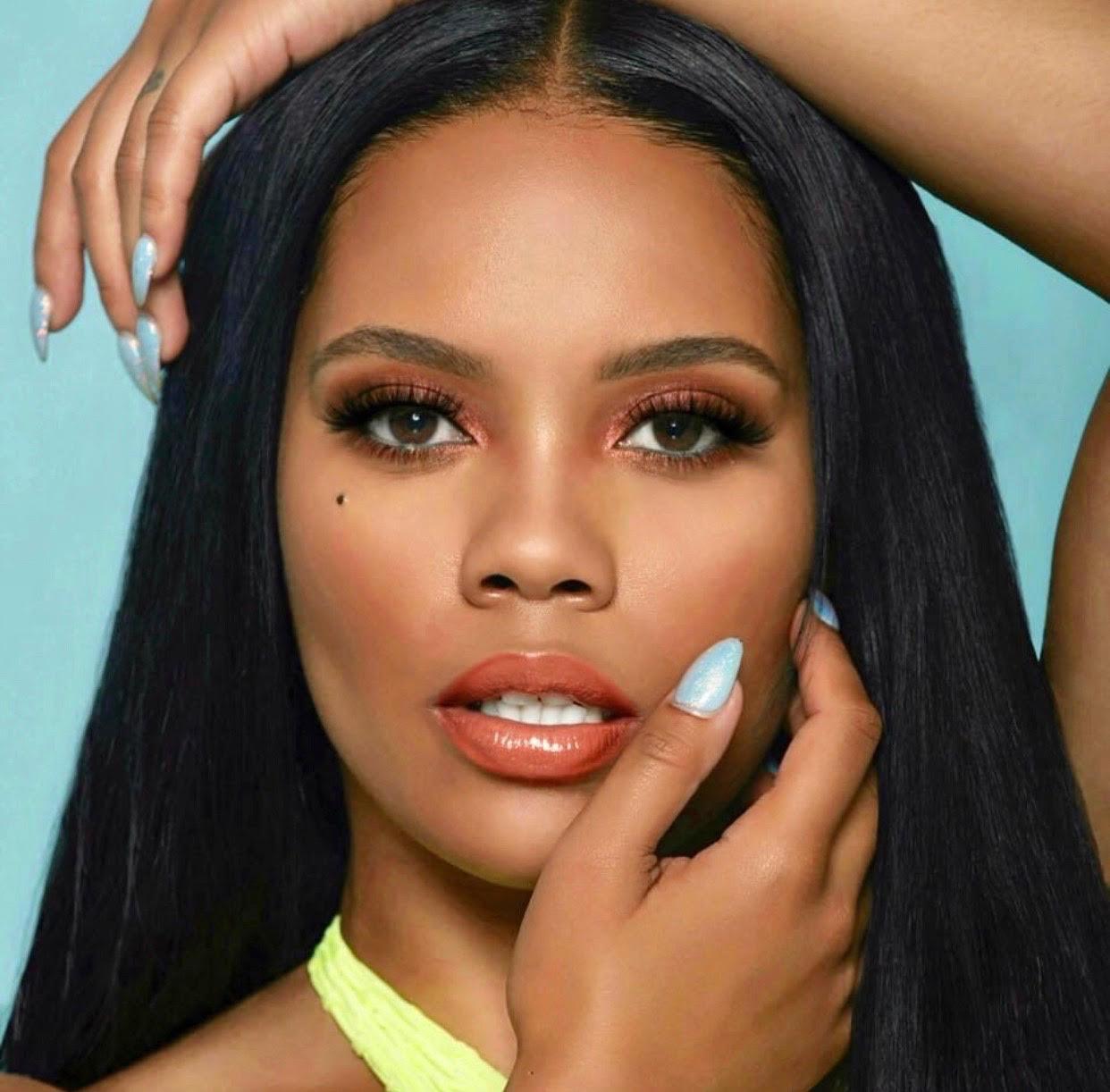 Meet the Luxurious Ming Leone
By Elysia J

Apr. 18 2020, Updated 6:20 p.m. ET
Bombshell recently had the chance to interview Ming Leone. We talked business, mental health, coping with quarantine, and the importance of having a vision.
Ming Leone has a multifaceted career. When asked how she'd summarize herself to a stranger she described herself as "A young entrepreneur working to help other women become the best version of themselves and toughen up to see that there's more at the end of the tunnel."
The essence of the summary rings true. The nature of her various projects displays an ambition that is wrapped up in improving the lives of others. To go into a little more detail, Ming is a business owner, the head of a charitable foundation, and a motivational speaker in training.
The business came first. In 2018 Ming launched Ming Leone Luxury. A lifestyle brand that sells hair, lashes, bags, t-shirts, and in the process of launching CBD oil. The launch took place in October, which was Breast Cancer Awareness Month.
Article continues below advertisement
"I knew someone who was my age, she had breast cancer. She beat breast cancer twice. Her story was so empowering. I knew her from when I used to bar-tend. I kept seeing everyone posting and I was like wow, I want to do something for her. So I took her to get her hair done. We got wigs made. We dressed up, went to dinner and she just basically told me about her story and that's how I created my brand. It was amazing. It was a great experience."
Despite naming her brand Luxury, Ming doesn't charge extravagant prices. "My products are high quality but affordable. I see people selling hair for really insane prices. I mean that's them. But I try to make it more affordable for the everyday female." The desire to keep things affordable also applies to fellow entrepreneurs. "I'll wholesale to females that want to start a business. I give them a really low price, basically what they would pay from China. So they can start their own business."
Article continues below advertisement
Along with providing material resources, Ming also has advice for women who want to start their own business. "Think about what you do. What you want to do. What I've learned over the years is make it something that you love. And just study the product a little bit before you just launch it. If you can't explain what the product is and what it does for a person, you really don't have a product."
After just over of year of her business being up and running, Ming branched out into philanthropy. She launched The Luxury Foundation in 2019. The foundation works to raise awareness and provide support for mental health issues. The jump from beauty to mental health may seem like a strange one. But for Ming, the brand was already a turn in this direction. "You have to feel beautiful inside. You know if you look good you feel good."
Similar to the business, the launch date of the foundation holds a special significance. "I launched November 11, which is my mother's birthday. She passed away when I was nine. She experienced mental illness and her sister, and a lot of people in my family have. "
Article continues below advertisement
The trauma of the loss combined with seeing people close to her deal with their own mental health struggles inspired her to take action. "I want to bring everyone together and have them feel comfortable addressing mental illness. Once we address it we're going to find a solution for it or just come up with different coping skills. But everyone is silent about it. People don't speak on it. So nothing occurs. It's generational. People keep passing it downuntil someone stops the cycle and that's my role. That's where I'm going with the foundation."
The primary output is workshops for young women. They include making vision boards, speaking affirmations, and focusing on future goals. In essence "it's just like another outlet." The workshops seem to uplift both the participants and Ming herself. "The most rewarding part is how people are after each workshop or after each giveaway I do. People are so grateful. That's exciting that puts a smile on my face." Before lockdown, the workshops were offered in Philadelphia via the foundation's website. Once lockdown is over Ming hopes to expand into other areas.
Article continues below advertisement
But that's not to say that the Luxury Foundation is lying dormant during lockdown. Ming is using social media to continue her mental health mission. "I have an Instagram page for the foundation. I've been posting positive posts. I'm posting daily quotes and daily affirmations and just things so that people can feel better and confident in themselves, not give up."
She also has some top tips for quarantine mental health. "You have to meditate, you have to speak affirmations positively to yourself. You just have to find confidence in yourself." She also highlights that now is a great time to learn new things. Ming has been buying eBooks, vendor lists, and online conferences. Mostly from female sellers. "That's what I'd encourage others to do. You know people have reasonable prices so I would definitely say learn as much as you can right now."
Article continues below advertisement
Learning new things is something that Ming was focused on prior to lockdown. Next on her to-do list is mastering the art of motivational speaking. "I'm in training to do that. A lot of people come to me for advice. They tell me their problems so I feel like I'm helping them daily. I'm getting coaching for it, to beas professional as possible. Then I will eventually speak to colleges and high schools because it's important." The focus of the speeches, like her foundation, would be mental health issues.
Looking at Ming's resume, it's easy to assume that she had been planning her empire since childhood. But like most people, it took time for her to find her passion. "I never would have thought of myself doing motivational speaking because I used to be really shy. Once I started doing my foundation I opened up. It gave me confidence as well as the other women that are in the foundation. I didn't expect this to be the direction I would be going in… I used to bartend, I used to want to be an actress. But I never really had a vision. Now I have a vision. Now I want to make my foundation as big as possible. I want to make it global." For Ming, the impact of gaining a vision is "mind-blowing actually."
For women who are at the start of the journey to realize their own vision, Ming has some wisdom on one of the biggest self-inflicted roadblocks. "I used to be a perfectionist. I would overthink things and it wouldn'tget done. Now I'm not as hard on myself because nothing will ever be perfect."
To overcome perfectionism, Ming says, "you just have to know what you want. People will follow and some people will like it and some won't.You just have to do it!"